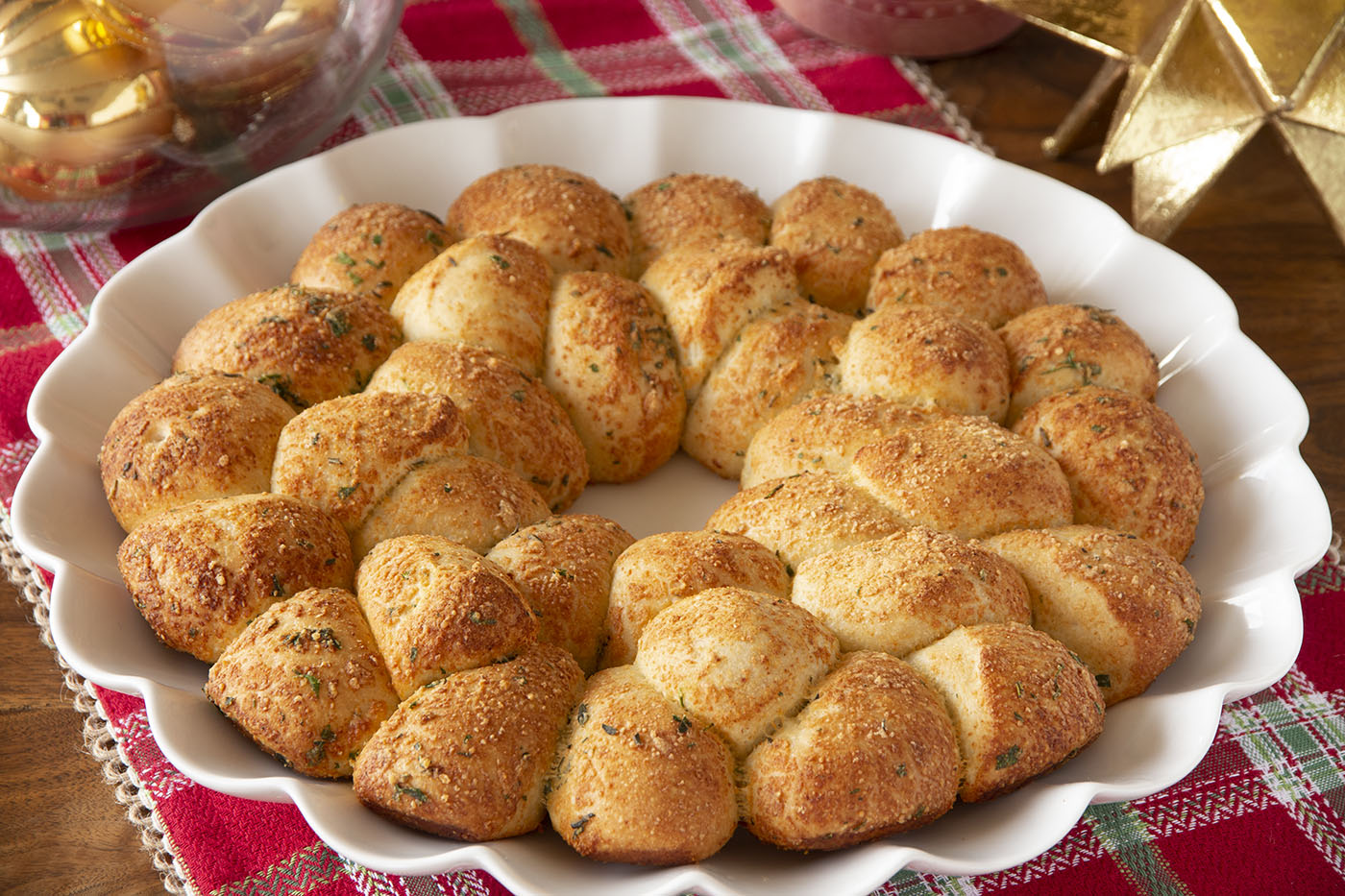 Herb Pull-Apart Wreath
A festive and savory wreath for your loved ones to gather around this Holiday Season.
Ingredients
16 Rhodes Dinner Rolls, thawed
1/3 cup butter melted
½ cup grated parmesan cheese
1 ½ teaspoons chopped fresh parsley
½ teaspoon chopped fresh thyme
½ teaspoon chopped fresh rosemary
Instructions
Combine parmesan, parsley, thyme and rosemary. Cut each roll in half. Dip each roll half in butter and then in cheese mixture.
Arrange rolls, cut side down, to form a thick circle on a large baking sheet or pizza pan. Leave the center empty.
Cover with plastic wrap and let rise slightly, about 20-30 minutes. Remove wrap. Bake at 350⁰for 15-20 minutes or until golden brown on top.