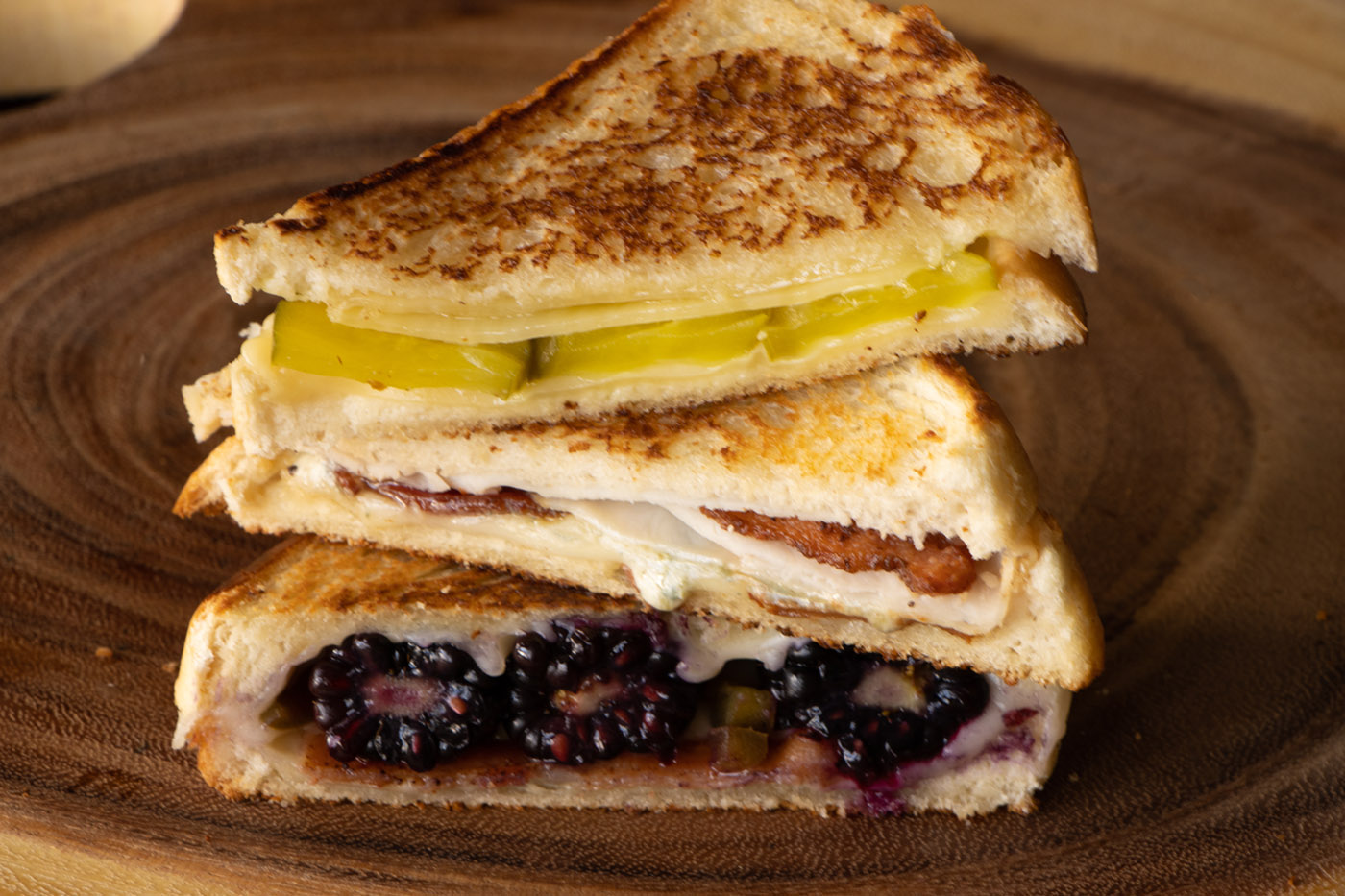 Gourmet Grilled Cheeses
Tired of the same old grilled cheese? Try one of these tasty combinations  to bring sandwich night up a notch!
1 Loaf Rhodes White Bread, baked according to package instructions
Butter, softened to spread on bread
With each grilled cheese, butter the outside of the sandwich on both sides.
On low-medium heat, grill each side of the sandwich until golden brown, about 3-5 minutes on each side. For a meltier grilled cheese, cover with a lid while cooking.
Blackberry Bacon & Jalapeño
2 slices of Rhodes White Bread
5 blackberries
2 thick slices of Swiss cheese
1-2 thick slices of bacon
pickled jalapeño slices
Turkey Bacon Blue Cheese
2 slices of Rhodes White Bread
2-3 slices of turkey
1-2 slices of cooked bacon
1 oz blue cheese
1 slice swiss
Dill Pickle Grilled Cheese
2 slices of Rhodes White Bread
5-7 slices of dill pickle chips
2 large slices of white cheddar