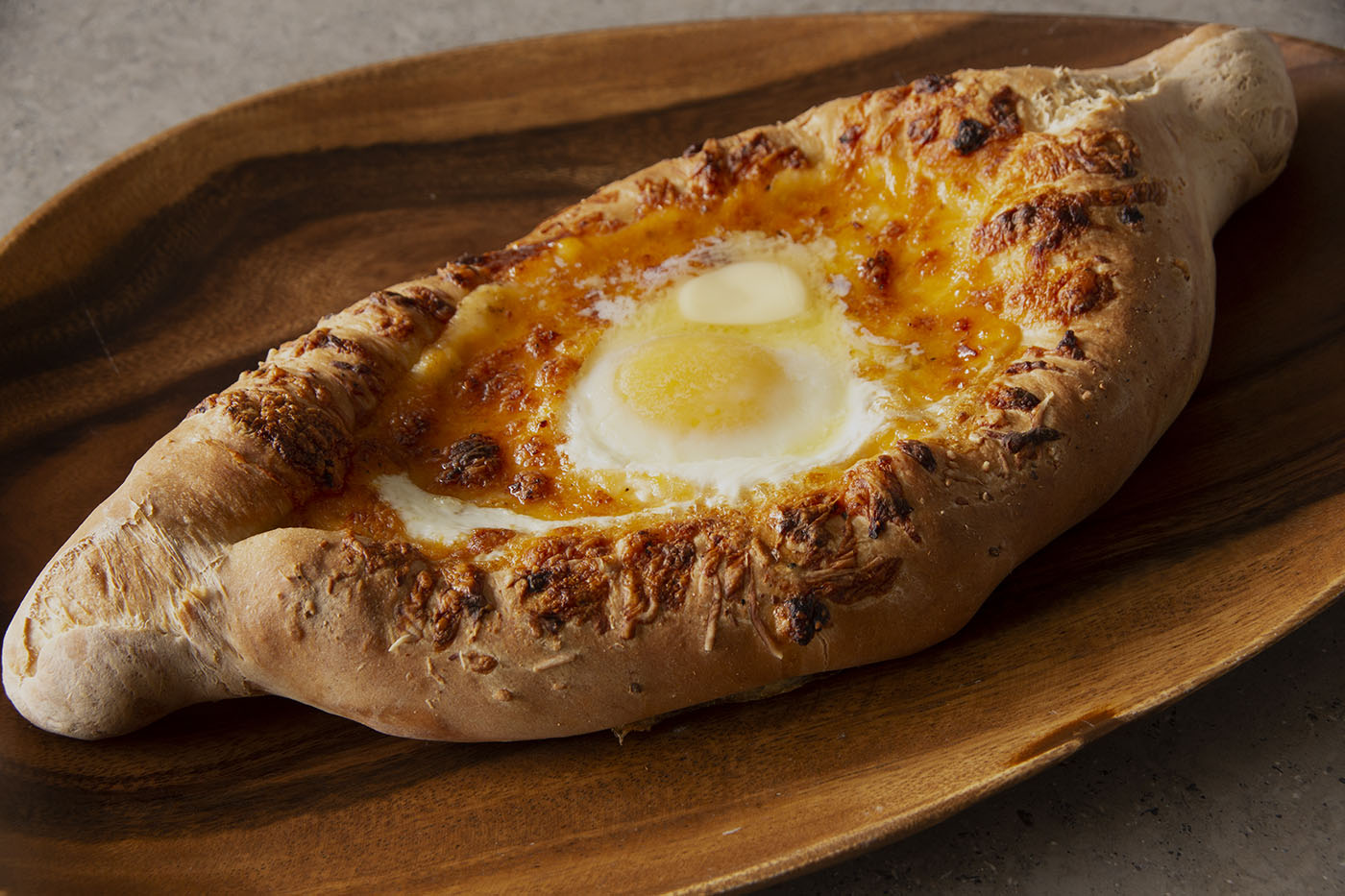 Georgian Cheese Bread
Khachapuri, Georgian Cheese Bread, is one of the most popular dishes in the country of Georgia. Rip off a piece of the soft crust and dip it in the gooey, buttery, yet slightly tangy cheese for a delicious and savory bite. This dish is best served hot and shared among friends.
Ingredients
9 Rhodes Yeast Dinner Rolls, dough thawed to room temperature
2 cups mozzarella cheese, shredded
1/2 cup feta cheese
2 Tbsp ricotta cheese
1 egg yolk
1 Tbsp butter
Instructions
Spray counter lightly with non-stick cooking spray. Combine rolls together and roll into a 12-inch circle.
Combine cheeses and place in the center of the dough. Fold over, like a calzone, and pinch to seal edges. Transfer the sealed dough onto a baking sheet, seam side down. Using a knife, make an 8-inch long cut into the center.
Bake at 400ºF for 12-15 minutes, until the crust has just started browning. Remove from oven and place egg yolk on the cheese. Bake for 3 additional minutes.
Once cooked, stir the yolk and butter into the cheese. Eat while warm and dip bread into the cheese.