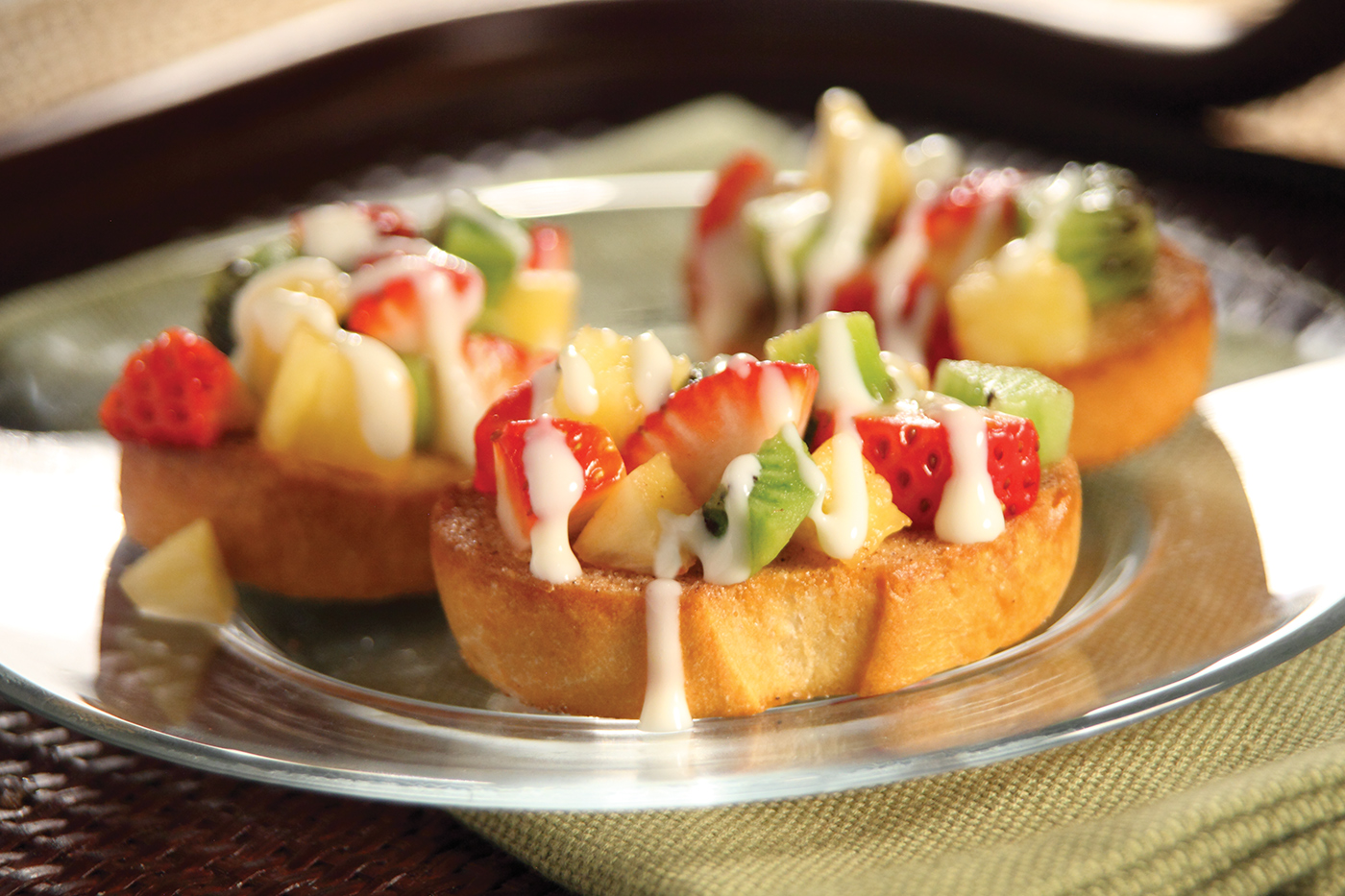 Fruit Bruschetta
Celebrate Spring with this easy to make Fruit Bruschetta, delicious and bursting with flavor.
Ingredients
6 Rhodes Warm-N-Serv® Artisan French Rolls, thawed
2 tablespoons butter, melted
2 tablespoons sugar
1/2 teaspoon cinnamon
fresh diced, strawberries, pineapple & kiwi
1/2 cup sour cream
2 tablespoons honey
1 teaspoon lemon zest
2 teaspoons fresh lemon juice
Instructions
Slice crusty rolls into 1/2-inch thick slices. Place on a baking sheet and brush with melted butter.
Combine sugar and cinnamon and sprinkle over slices.
Bake at 400 degrees F 5-10 minutes or until edges are toasted. Set aside to cool.
Place strawberries, pineapple and kiwi in a bowl and toss gently to combine. Place about 1 tablespoon fruit mixture on top of each toasted roll slice.
Combine sour cream, honey, lemon zest and lemon juice and mix well. Drizzle over fruit.