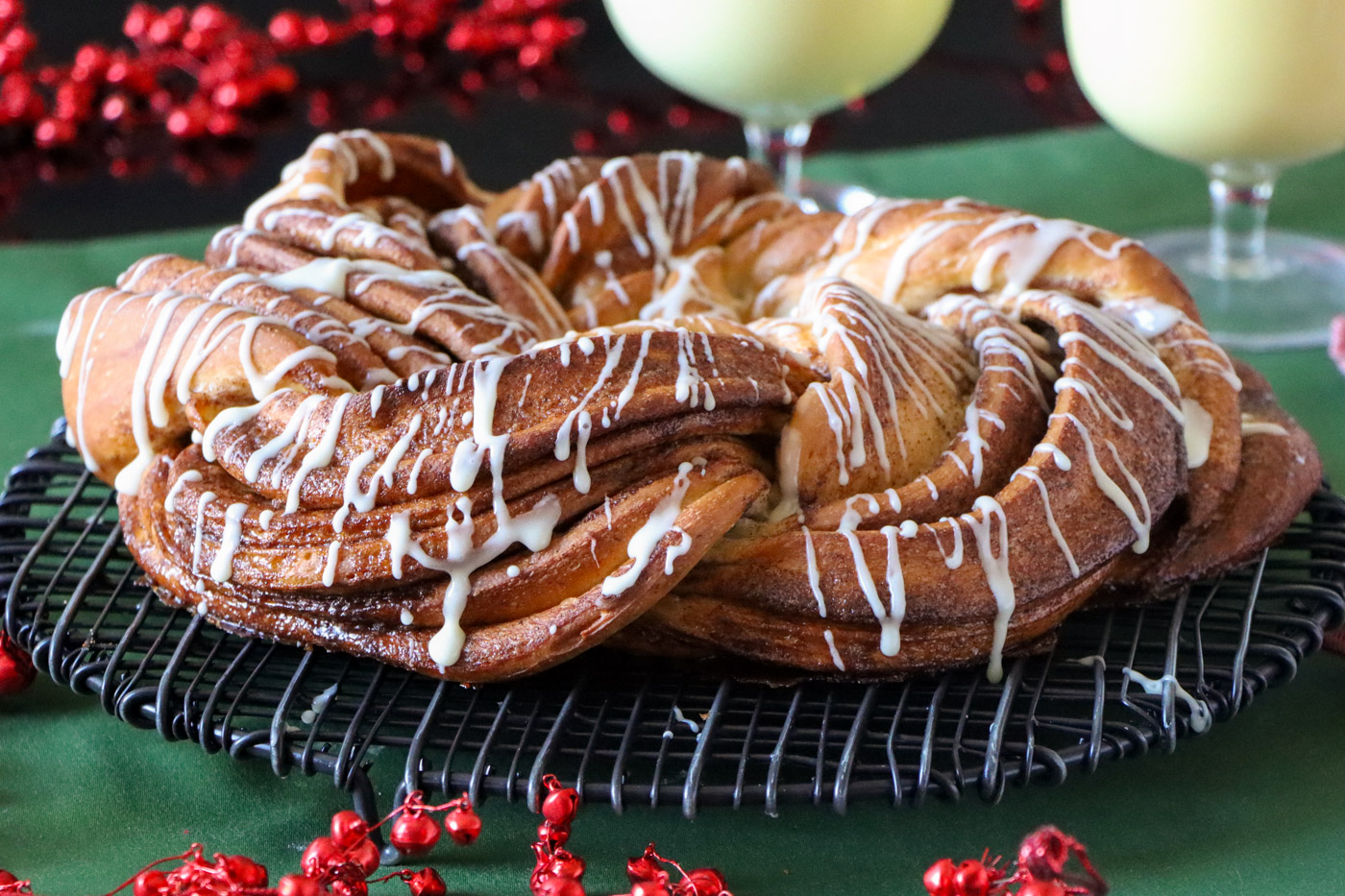 Eggnog Babka Wreath
Cinnamon and bread swirled together and topped with eggnog makes the perfect holiday treat.
Ingredients
12 Rhodes White Dinner Rolls, dough thawed to room temperature
1/3 cup butter, softened
1/4 cup sugar
1/2 cup brown sugar
2 teaspoon cinnamon
For the Glaze:
1 cup powdered sugar
2-3 Tablespoons Eggnog
Instructions
Combine rolls and roll out on a sprayed surface to a 18×10 inch rectangle. Cover with sprayed plastic wrap and let rest.
Combine butter, sugar, brown sugar and cinnamon in a bowl and cream together with a fork to get out all the lumps.
Remove plastic wrap and spread mixture evenly over the dough.
Roll up the dough starting at the 18 inch side creating a long rope. Cut the rope in half lengthwise and twist both halves 3 times around.
Wrap the two twisted halves around each other and form into a circle wreath. Cover with sprayed plastic wrap and let rise 30 minutes to one hour or until doubled in size.
Bake at 350ºF for 35-45 minutes.
While the wreath is baking, combine eggnog  and powdered sugar to make the glaze.
Once removed from oven, top with the glaze.