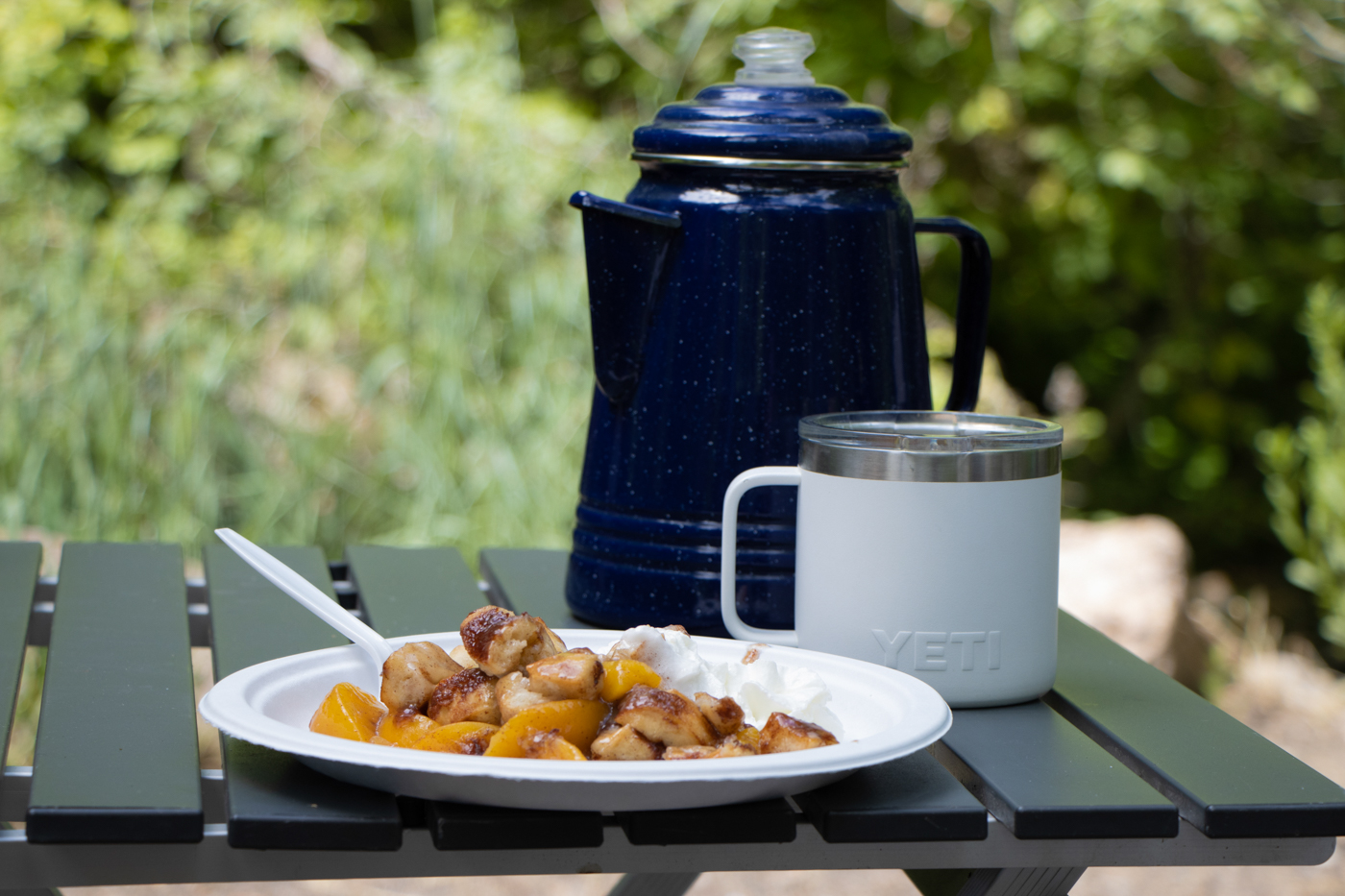 Dutch Oven Peach Cobbler
This delicious and easy Dutch Oven Peach Cobbler will be the perfect end to a long day of camping.
Ingredients
6 Rhodes Anytime! Cinnamon Rolls
5 15 oz cans peaches, drained
5 Tbsp sugar
3 Tbsp cornstarch
2 Tbsp cinnamon
1/2 cup butter, cut into small cubes
Instructions
Place sugar, cornstarch and cinnamon in a plastic bag. Shake to combine (if taking this recipe camping, bring this bag prepared ahead of time).
Prepare your charcoal briquettes. This bakes at 350ºF so you will need 25 (17 on top, 8 underneath).
Remove oven lid. Spray inside your 12 inch Dutch Oven with nonstick spray. Dump all the drained peaches into the bottom of the pan and spread out to disperse. Sprinkle peaches with the dry ingredients prepared in the bag. Top with cubes of butter.
Cut each cinnamon roll into 6 to 8 pieces and evenly spread over the other ingredients. Cover with Dutch Oven lid.
Bake at 350ºF by placing 17 charcoal briquettes on top of Dutch Oven lid and 8 charcoal briquettes underneath the Dutch Oven. Bake for 45-60 minutes or until the cinnamon rolls are browned on top.