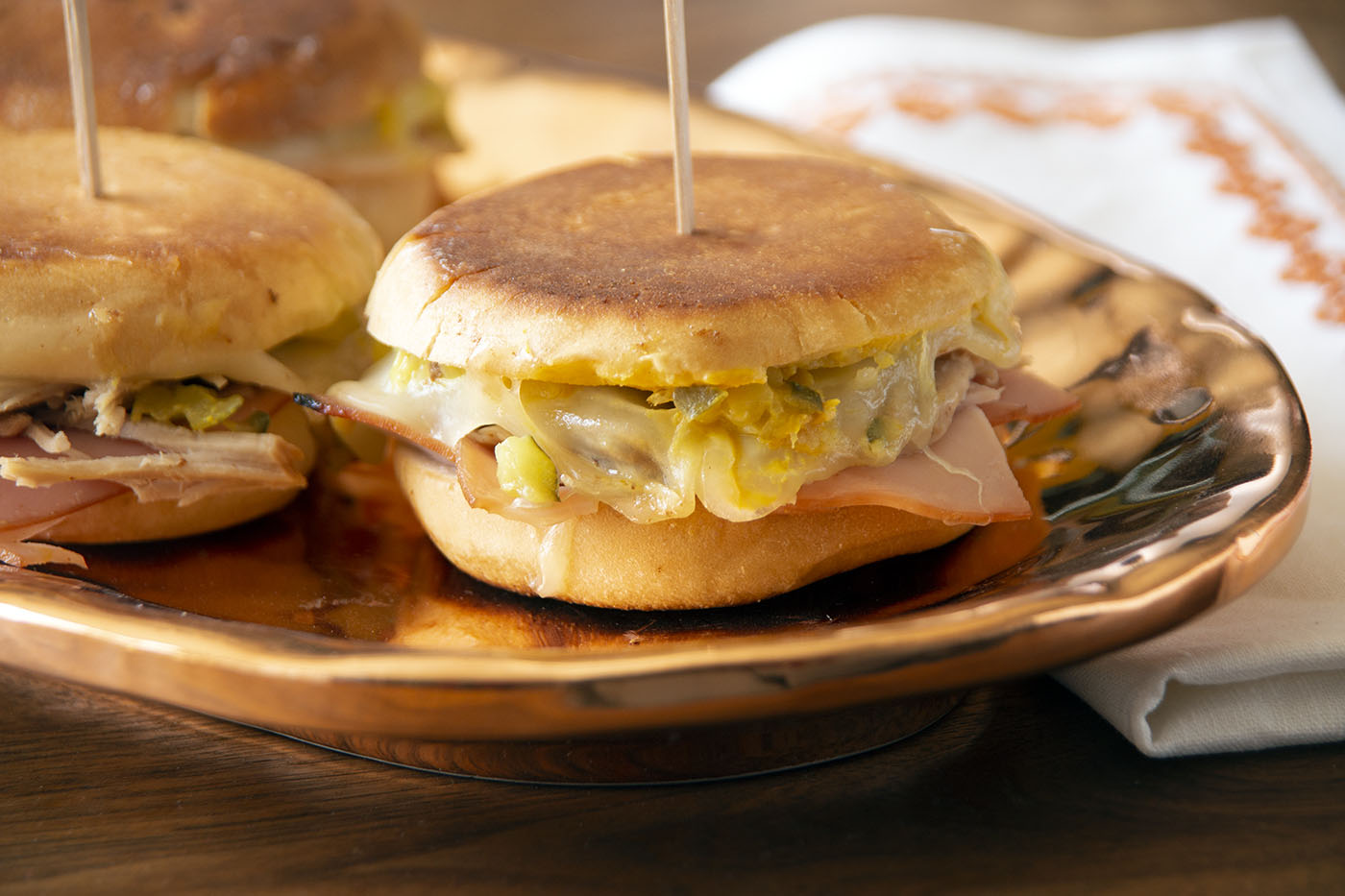 Cuban Sliders
Easy cuban sliders, for a delicious sandwich you can eat with one hand!
Ingredients
12 Rhodes Warm & Serve Soft Yeast Rolls
12 slices deli thin ham
3 cups shredded pork roast
12 slices swiss cheese
1 cup chopped dill pickle
mustard to taste
2-3 ounces butter
Instructions
Slice each roll in half. On the bottom half, layer one slice ham, 1/4 cup shredded pork roast, 1 slice swiss cheese and 1 tablespoon chopped pickles. Spread mustard to taste on the other half. Spread butter on the outside of the roll and place in fry pan heated on medium. Place a heavy skillet on top of roll to press them down. Cook for about 2 minutes or until toasted. Flip over sandwich and place skillet on top again until the other side is toasted. Serve warm.
To roast a pork roast, brown both sides in a roasting pan on stove top. Add a cup of water and desired seasonings (garlic, oregano, cumin and citrus juice). Cover with lid and bake in oven at 250º for 5-6 hours depending on the size of roast. Check occasionally to make sure it still has liquid on the pan.