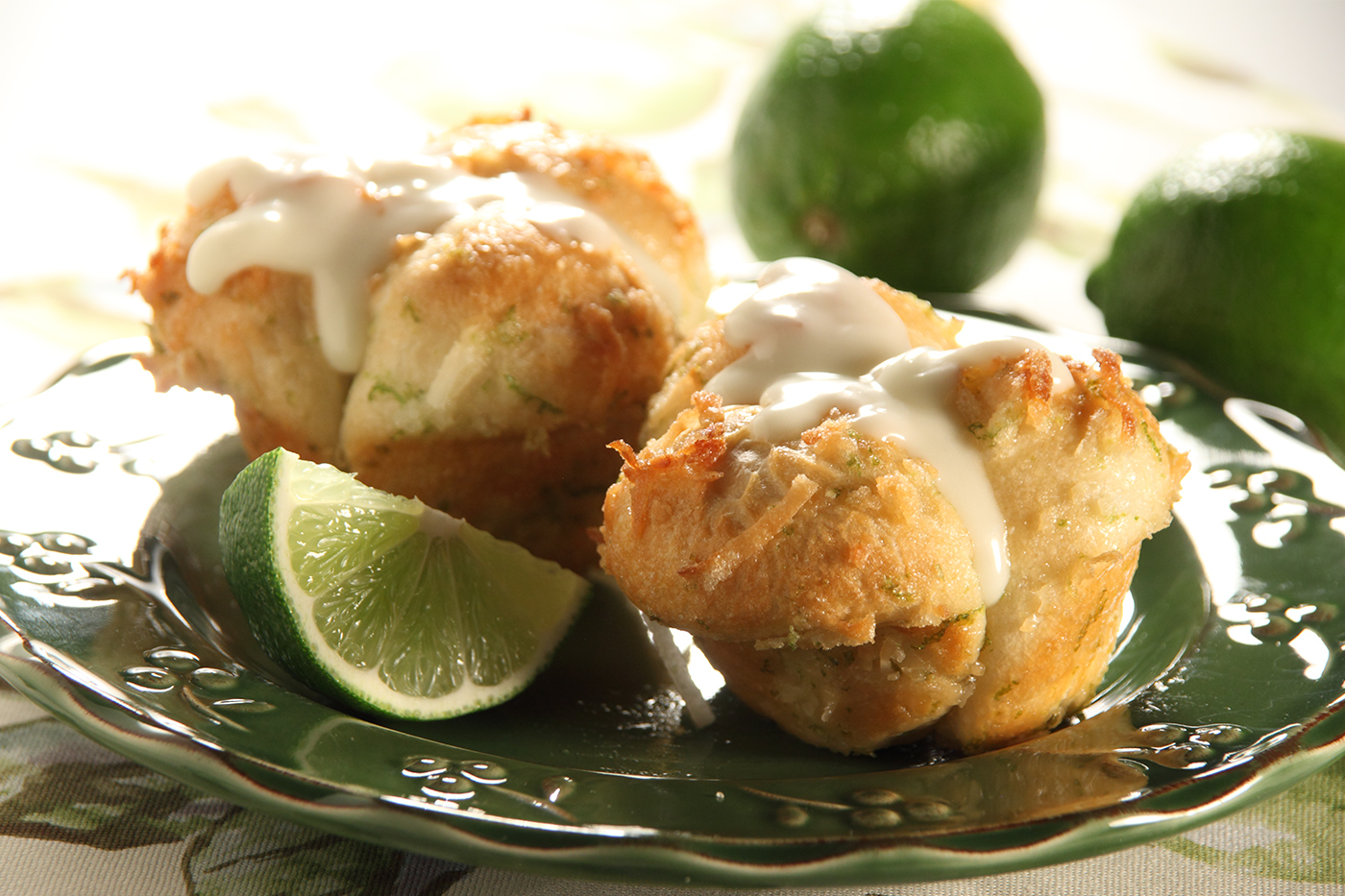 Coconut Lime Blossoms
"Tired of winter? Bring a taste of the tropics to your family tonight with this yummy dessert."
Ingredients
18 Rhodes Dinner Rolls, dough thawed
1/3 cup butter, melted
1/3 cup sugar
1/3 cup shredded, coconut
2 limes
1 cup powdered sugar
juice from one lime
Instructions
Cut each roll in half. In a small bowl combine sugar, coconut and zest from the limes. Dip each roll half into the melted butter and then in the coconut mixture. Top rolls with any remaining coconut mixture.
Place 3 coated roll halves in each cup of a sprayed muffin tin. Cover lightly with plastic wrap and let rise until rolls are one and a half times their original size.
Remove plastic wrap and bake at 350 degrees F 20-25 minutes. Remove from oven and cool completely.
Mix the powdered sugar with the juice from one lime. Spread icing liberally over cooled blossoms.