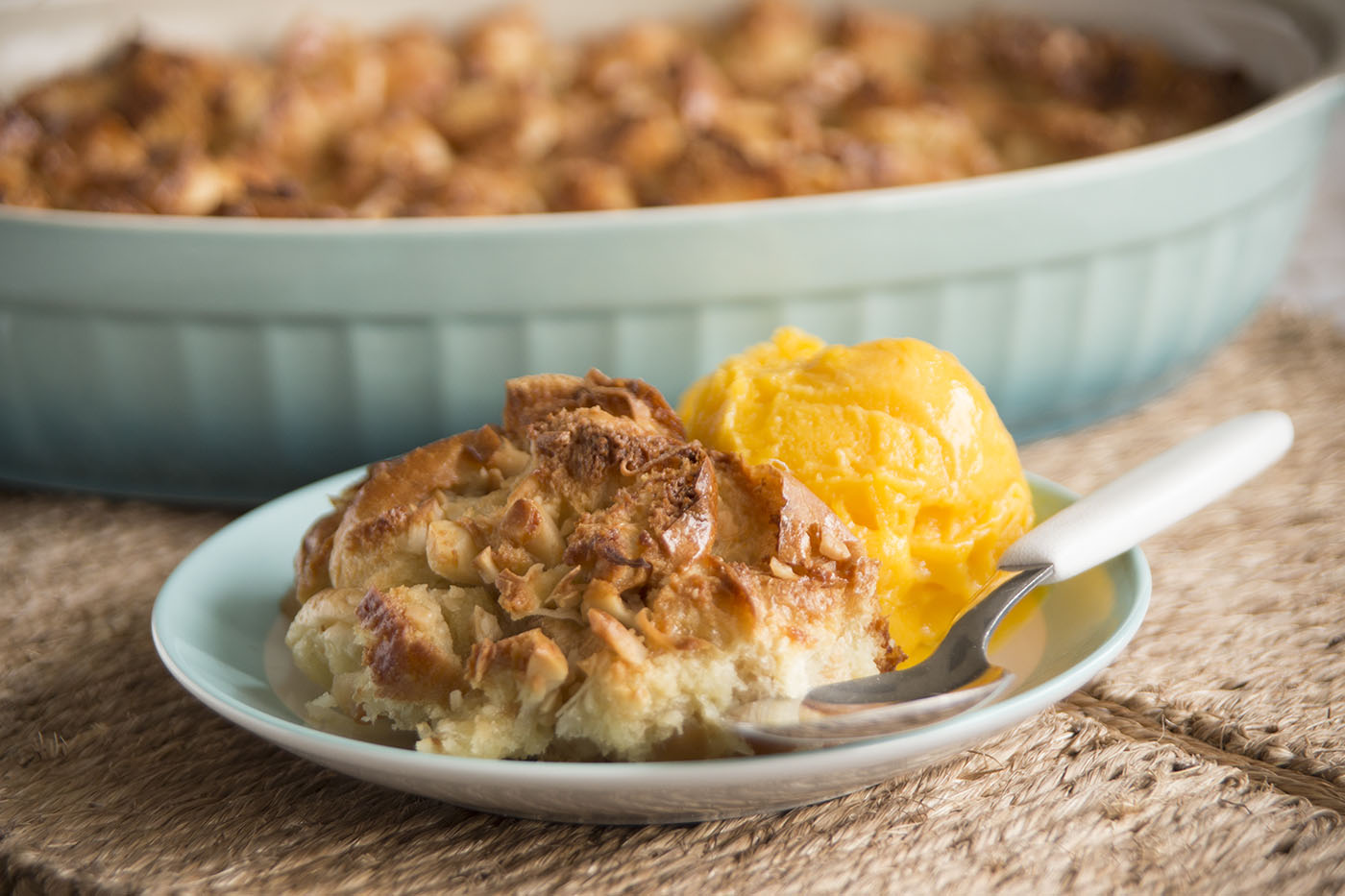 Coconut Bread Pudding
Deliciously sweet Coconut Bread Pudding perfect for any occasion.
Ingredients
12 Rhodes Yeast Dinner Rolls or 1 Loaf Rhodes White Bread, baked and cut into 1-inch cubes (day old)
1/4 cup sweetened, flaked coconut
15 ounce can Coco Lopez Cream of Coconut
1 cup milk
2 teaspoons vanilla
3/4 cup sugar
3 eggs
1/4 cup chopped macadamia nuts
Mango ice cream, if desired
Instructions
Sprinkle half of the roll cubes in the bottom of a sprayed 1 1/2 quart casserole dish. Top with half of the coconut. Repeat with remaining roll cubes, coconut and macadamia nuts.
In a medium saucepan heat the cream of coconut, milk, vanilla and sugar until the sugar dissolves. Remove from heat.
Beat the eggs in a separate bowl. Tempur the eggs by pouring a large ladle of the hot coconut mixture into the eggs and then pouring egg mixture back into the coconut mixture. Pour mixture over the bread.
Bake at 350°F 45 minutes. Serve warm with mango ice cream, if desired.