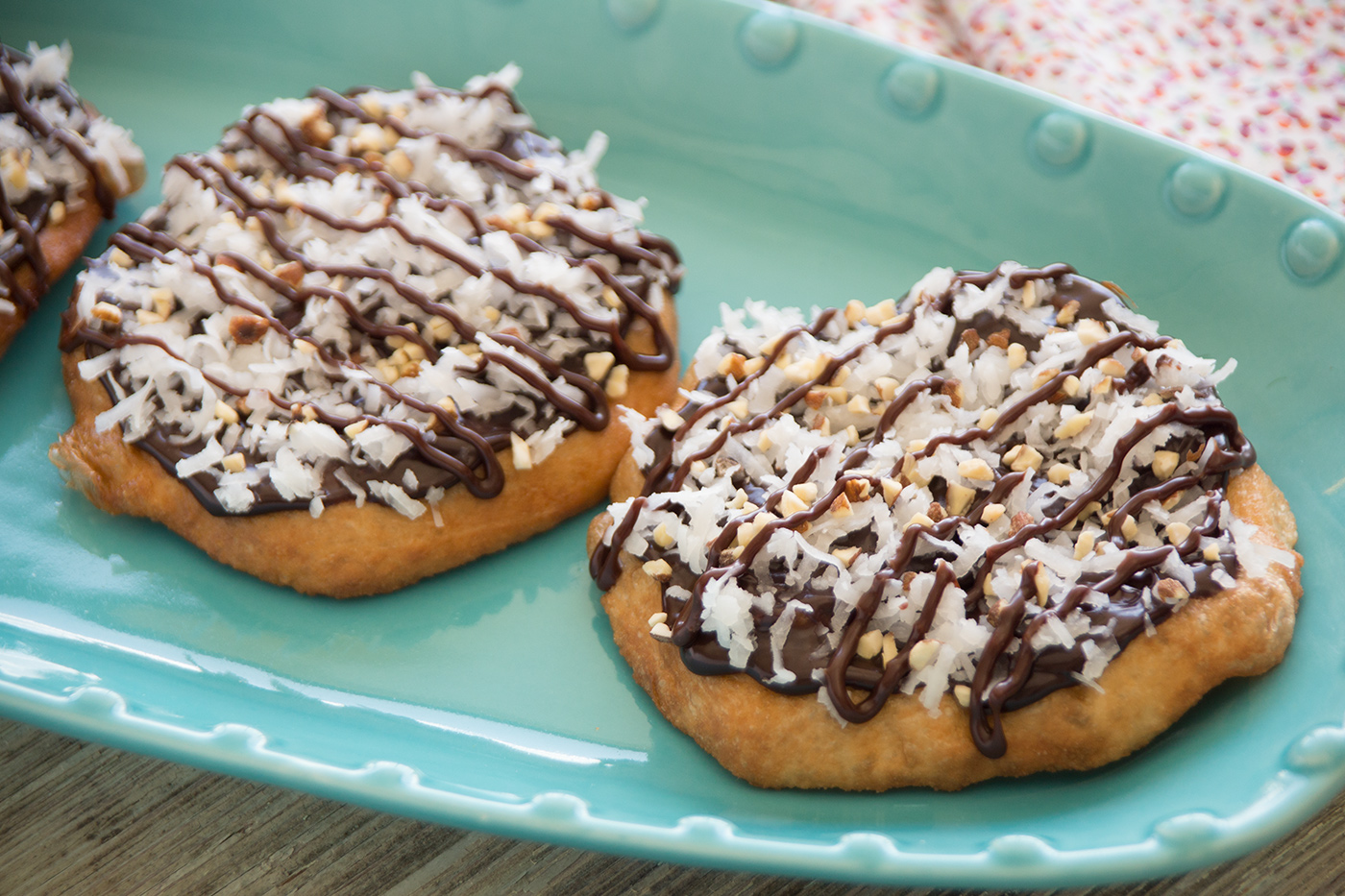 Coconut Almond Donuts
This donut is topped with the delicious flavors of an Almond Joy!
Ingredients
12 Rhodes Dinner Rolls, dough thawed to room temperature
oil for frying
12 ounce package chocolate chips
1/4 to 1/2 cup milk
diced almonds
coconut
Instructions
Flatten each roll into a 4-5 inch circle. Cover with sprayed plastic wrap and let rise 30-45 minutes.
Heat 3-4 inches oil to 350ºF. Remove wrap from rolls and fry each one for 30-40 seconds on each side or until golden brown. Remove from oil and let drain on paper towels.
Melt chocolate chips and milk together over low heat, stirring until smooth. Add more milk if necessary to make it the right consistency for spreading. Spread chocolate over the donut. Top with coconut and nuts. Drizzle with more chocolate, if desired.