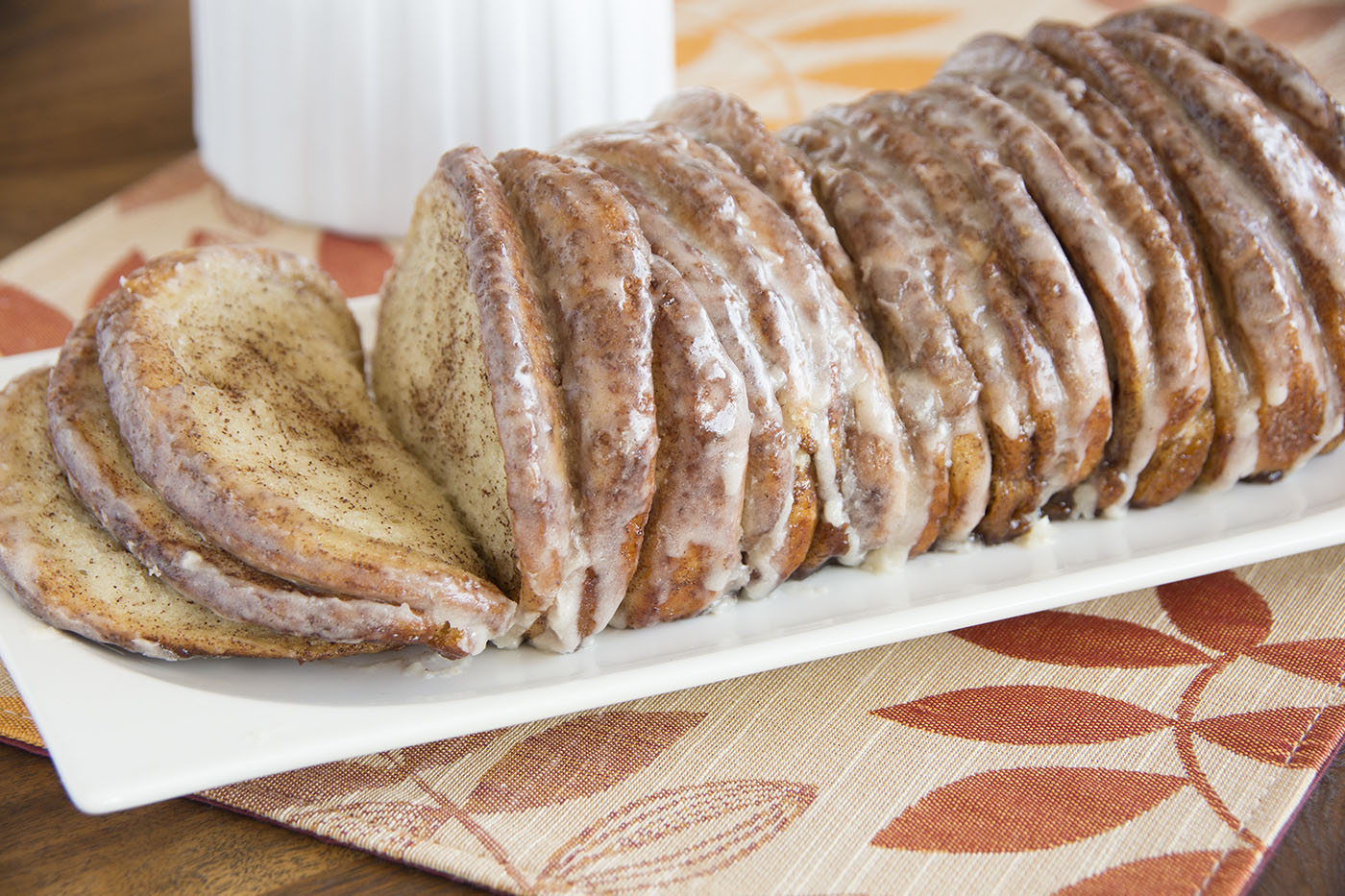 Cinnamon Slices
Pull apart this sticky treat slice by slice and enjoy the cinnamon sugar mixture with every bite.
Ingredients
1 Loaf Rhodes Frozen Bread Dough, thawed but still cold
or 12 Rhodes Yeast Dinner Rolls, dough thawed but still cold
1/3 cup butter, melted
1/3 cup sugar
2 teaspoons cinnamon
Glaze:
1/2 cup powdered sugar
1 tablespoon milk
1 tablespoon butter, melted
1/4 teaspoon vanilla
Instructions
If using loaf, slice into 24 thin pieces. If using rolls, cut each roll in half and flatten each half into a 2×3-inch oval.
Combine the sugar and cinnamon and mix well. Dip each dough piece in the melted butter and then in the cinnamon sugar. Line them up in a sprayed 9×5-inch loaf pan, each piece on it's edge,  to make a loaf shape. Cover with plastic wrap and let double in size.
Remove wrap and bake at 350°F 20-25 minutes. Cool in pan 5 minutes and then place on cooling rack. Combine glaze ingredients and drizzle over warm cinnamon slices.