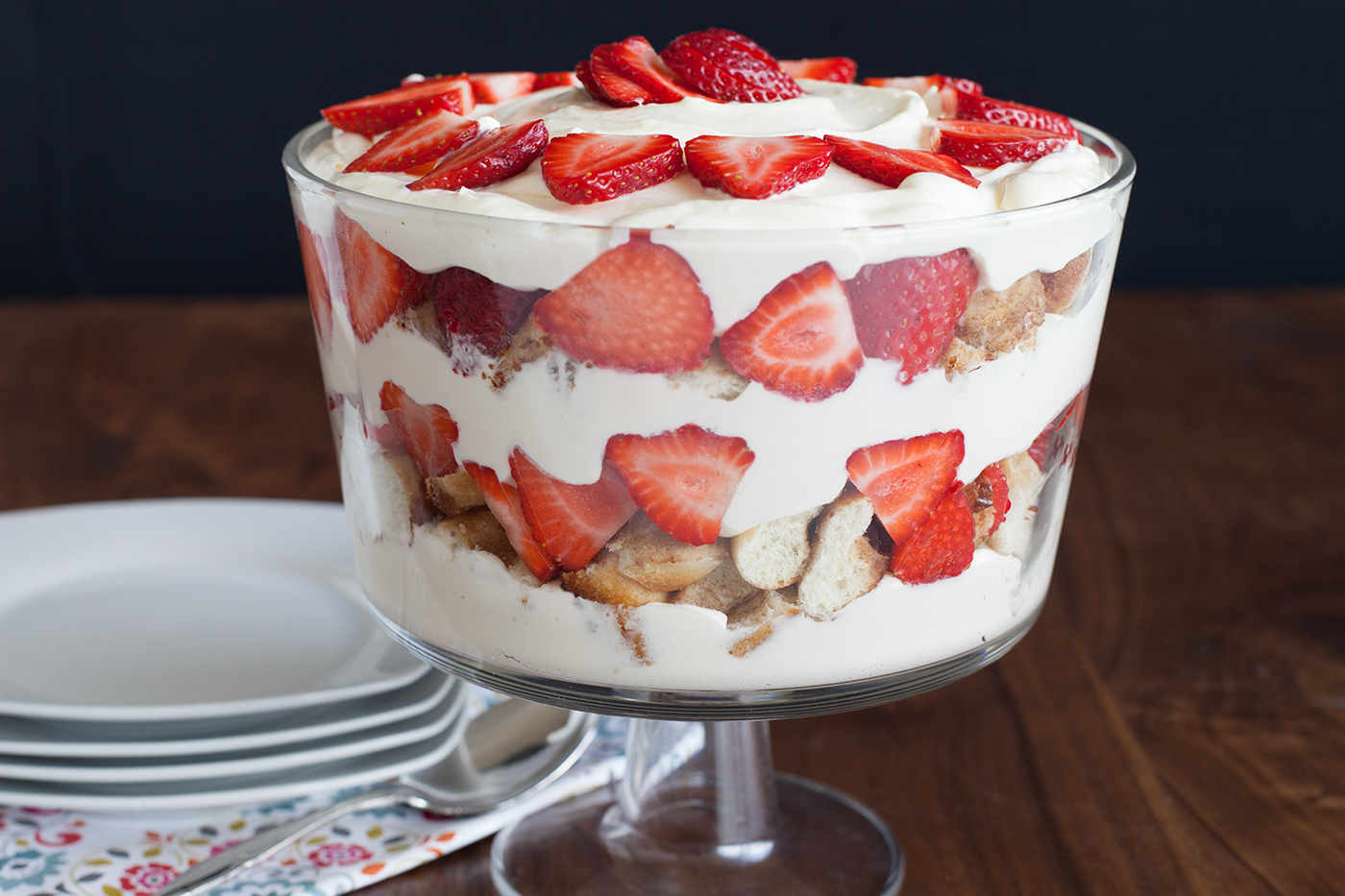 Cinnamon Roll Trifle
A beautifully, layered dessert to wow a crowd.
Ingredients
6 Rhodes Cinnamon Rolls, baked and cooled
2 packages white chocolate instant pudding mix
3 cups milk
8 ounces cool whip
1 pound fresh strawberries, sliced
Instructions
Bake cinnamon rolls as directed on package and let cool.
Combine pudding mixes and milk. Mix with an electric mixer for about 2 minutes. Fold in cool whip.
Cut cinnamon rolls into small pieces. In a trifle bowl, layer pudding, cinnamon rolls, strawberries. Repeat with another layer of each. Top with pudding and decorate with strawberries.