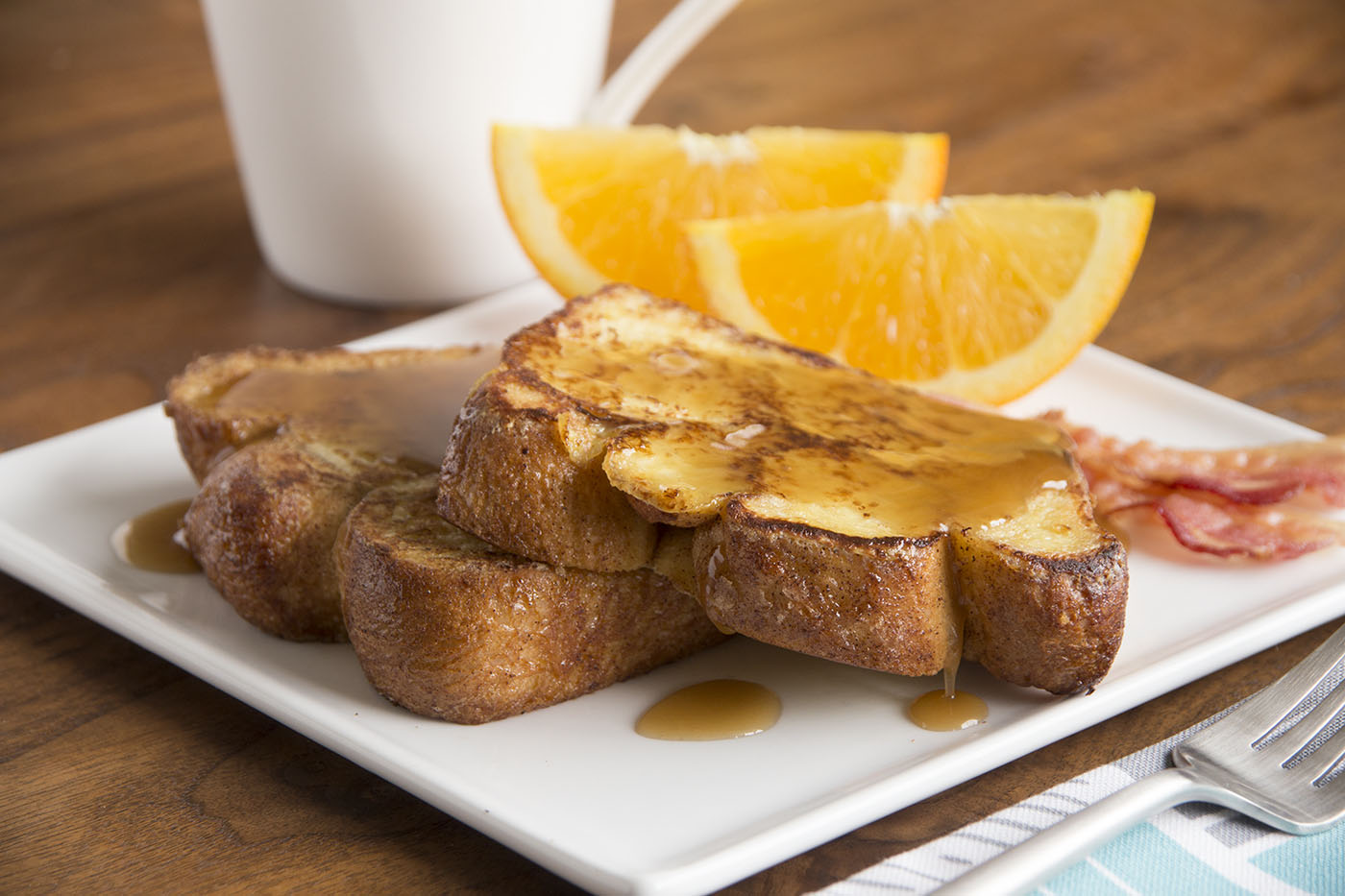 Cinnamon Marble French Toast
Breakfast doesn't get any better than this; start your morning off with this delicious French toast and syrup recipe.
Ingredients
12 Rhodes Yeast Dinner Rolls or 1 Loaf Rhodes White Bread, dough thawed but still cold
1/4 cup sugar
1 teaspoon cinnamon
3 eggs
1/2 cup milk
Butter Syrup:
1 cup butter
2 cups sugar
1 cup buttermilk
1 teaspoon vanilla
1 teaspoon maple flavor
1/2 teaspoon soda
Instructions
Cut each dinner roll in half, or the loaf of bread dough into 24 pieces. In a small bowl mix sugar and cinnamon. Roll each roll half in the sugar mixture and place in a sprayed 8 1/2 x 4 1/2-inch loaf pan. Cover with sprayed plastic wrap and let rise until even with the top of the pan.
Remove wrap and bake at 350ºF 20-25 minutes. Remove from pan to cool. Slice to desired thickness.
In a shallow bowl, mix eggs and milk together. Dip bread slices in egg mixture to coat both sides and cook in a frying pan or griddle.
For syrup: Bring butter, sugar and buttermilk to a boil, stirring constantly. Remove from heat and stir in vanilla, maple and the baking soda (syrup will bubble when baking soda is added).