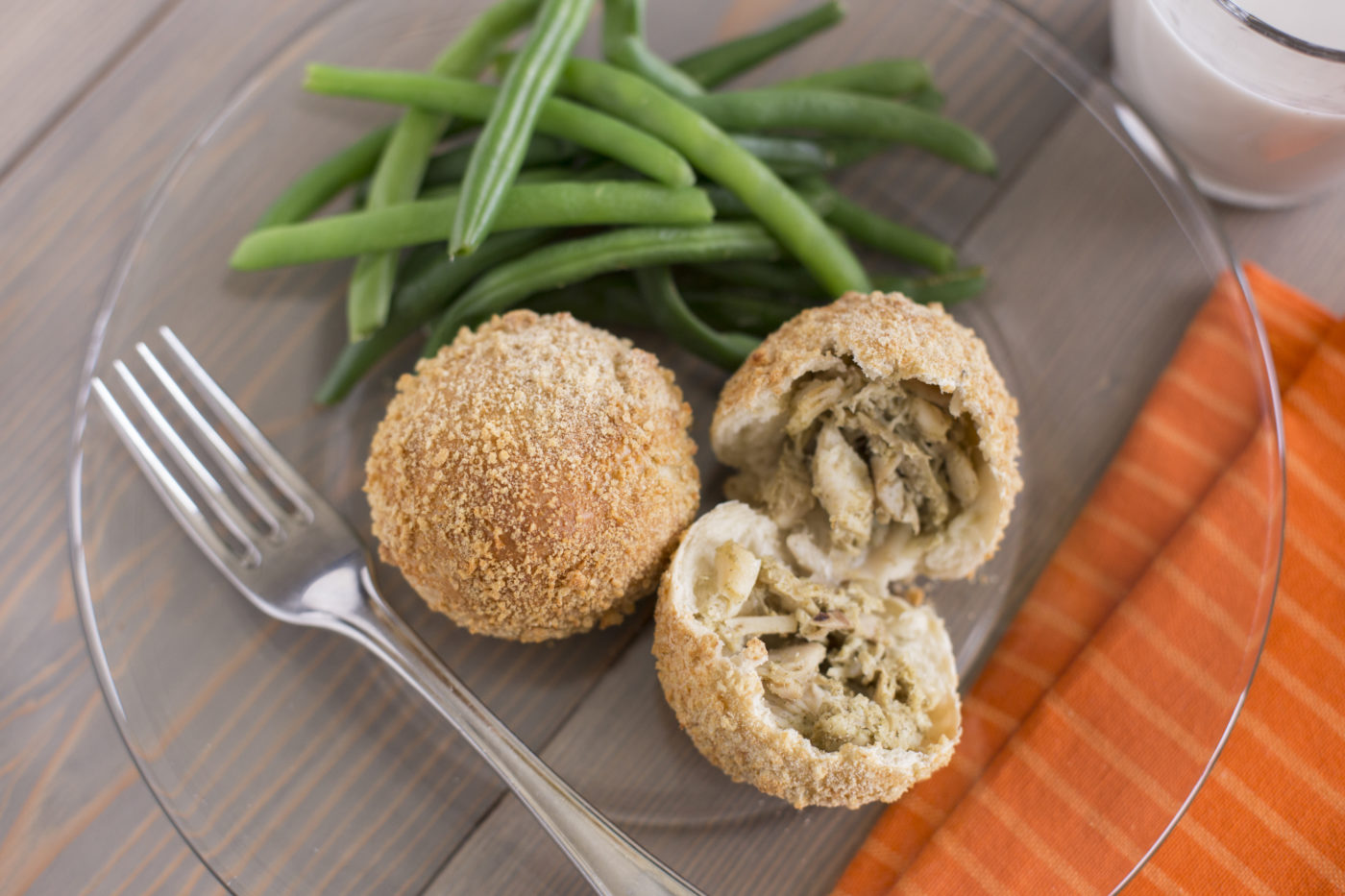 Chicken Filled Stuffing Rolls
These bundles of seasoned chicken goodness are everyone's favorite and hard to resist. You'll want to eat more than one!
Ingredients
12 Rhodes Yeast Texas Rolls or 24 Yeast Dinner Rolls, thawed but still cold
2 cups cooked chicken cut into 1 inch cubes
3 ounce package cream cheese
1 teaspoon thyme
1 teaspoon salt
1 teaspoon pepper
1 cup herb bread stuffing
1 egg, beaten
Instructions
Mix chicken, cream cheese, thyme, salt and pepper.
Press 1 Texas roll or 2 dinner rolls combined into 5 inch circles and divide filling among 12 circles. Pull edges together to seal. Crush herb bread mixture into crumbs. Dip each filled roll in egg and roll in crumbs.
Place smooth side up in sprayed muffin tins. Bake at 350°F 20-25 minutes. Serve warm.