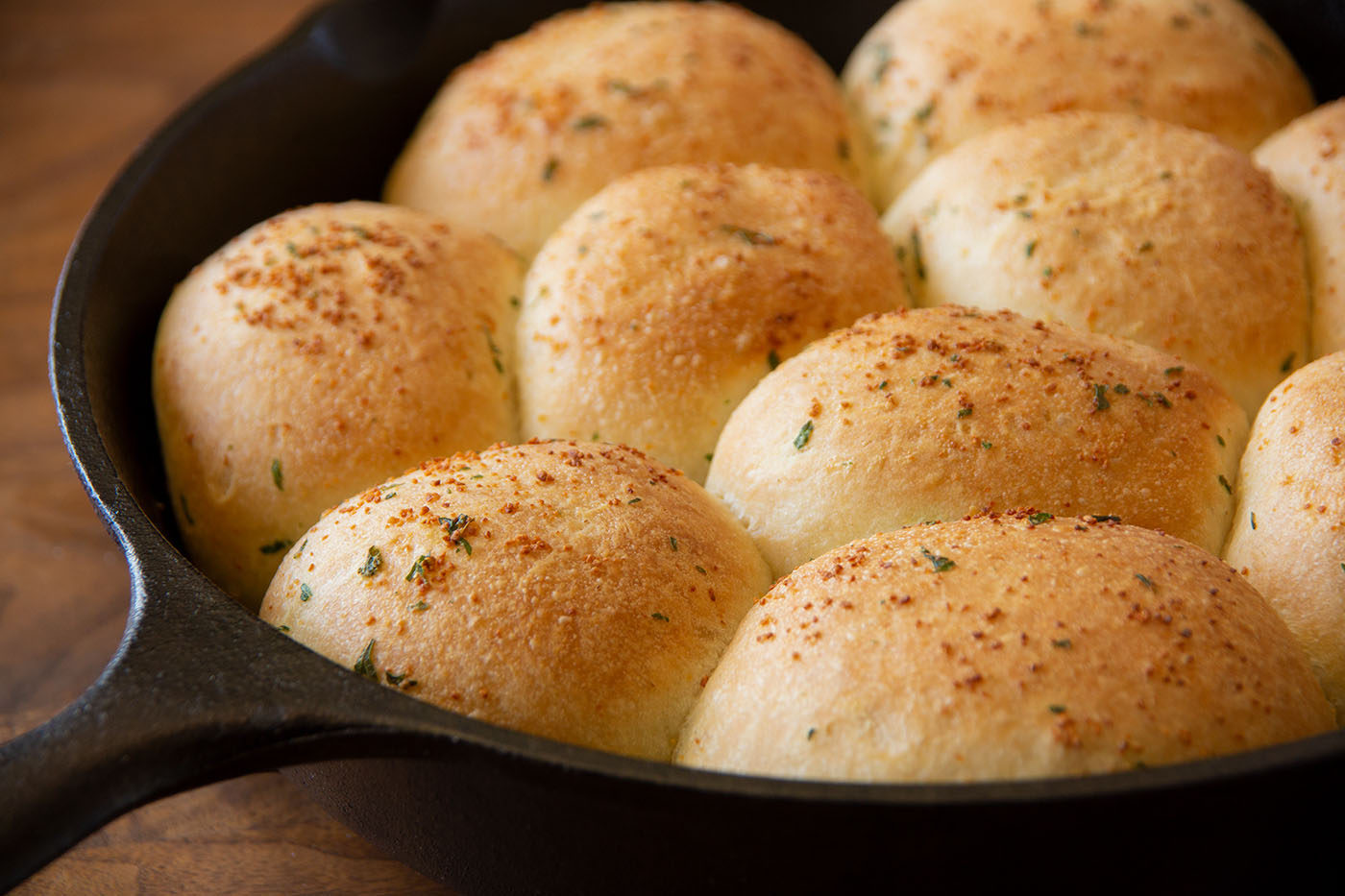 Cast Iron Garlic Rolls
A perfect addition to any weeknight meal.
Ingredients
10 Rhodes Yeast Dinner Rolls, thawed to room temperature
3 tablespoons butter, melted
1/2 teaspoon garlic powder
1/2 teaspoon dried parsley
Instructions
Spray a 10 inch cast iron skillet with non-stick cooking spray. Combine melted butter, garlic powder, and parsley. Dip each roll into butter mixture, coating completely and arrange in skillet. Cover with plastic wrap and let rise until double in size.
Remove wrap and gently brush with remaining mixture. Bake at 350ºF for 12-15 minutes until golden brown.