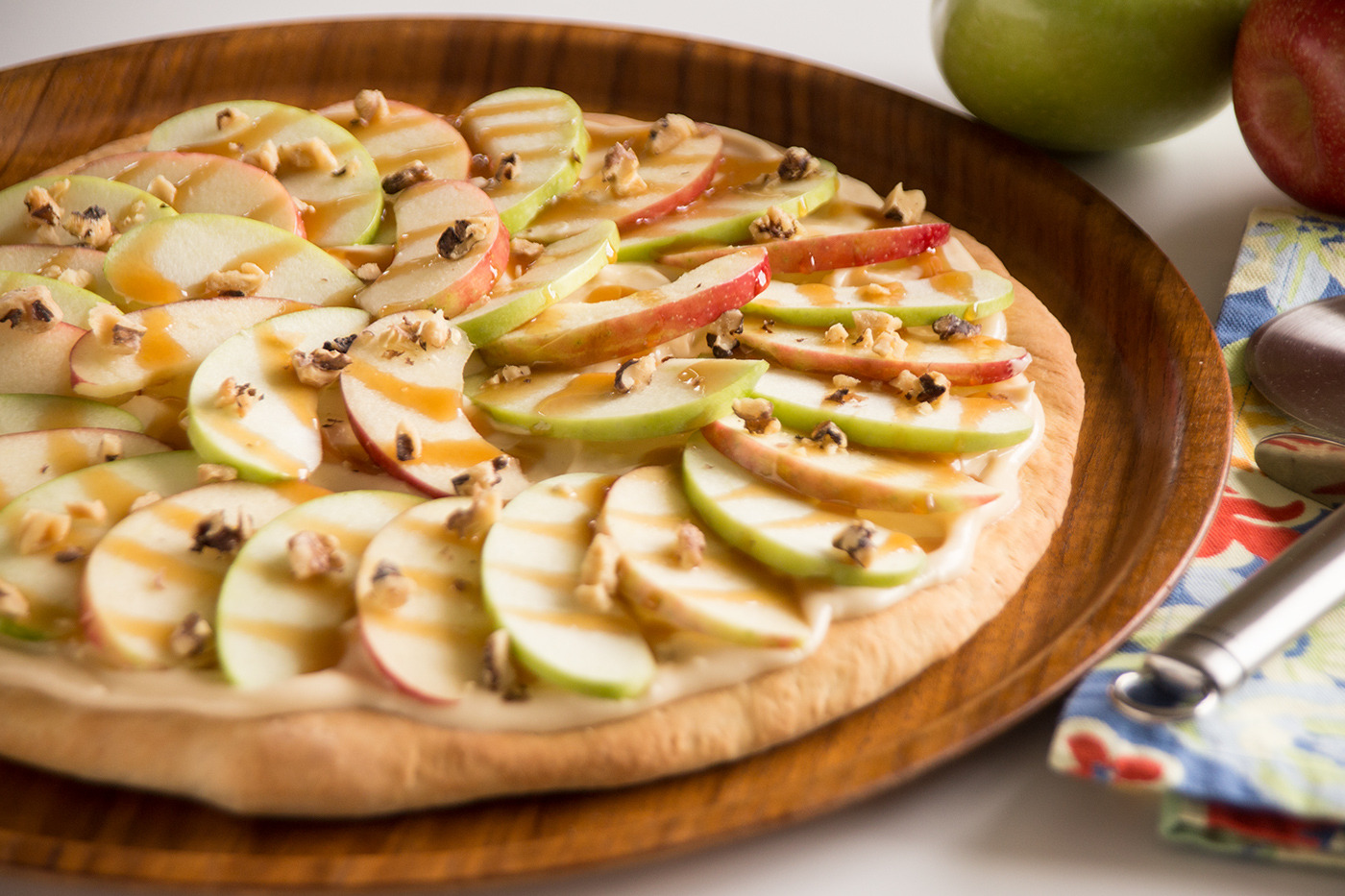 Caramel Apple Pizza
This delicious sweet pizza is the perfect combination of sweet and tangy with the wonderful apple slices.
Ingredients
9 Rhodes Dinner Rolls, dough thawed to room temperature
1 granny Smith apple, sliced thin
1 honey crisp apple, sliced thin
pineapple juice
1/4 cup butter, very soft
8 ounces cream cheese, softened
1 1/2 cups powdered sugar
1/2 cup caramel topping, divided
1 teaspoon vanilla
1/4 cup chopped walnuts or pecans
Instructions
Spray counter lightly with non-stick cooking spray. Combine rolls and roll into a 14 inch circle. Cover with plastic wrap and let rest 15-20 minutes. Remove wrap and place dough on a sprayed 12 inch pizza pan. Poke with a fork several times to prevent bubbles from forming. Bake at 350 degrees F 12-15 minutes or until nicely browned. Remove from oven and let cool completely.
Soak apple slices in pineapple juice to prevent browning then place on paper towels to dry. Combine butter and cream cheese and mix well. Add powdered sugar, 1/4 cup caramel topping and vanilla. Mix until smooth.
Spread cooled crust with cream cheese mixture. Arrange apple slices on top. Drizzle with remaining caramel and sprinkle with nuts