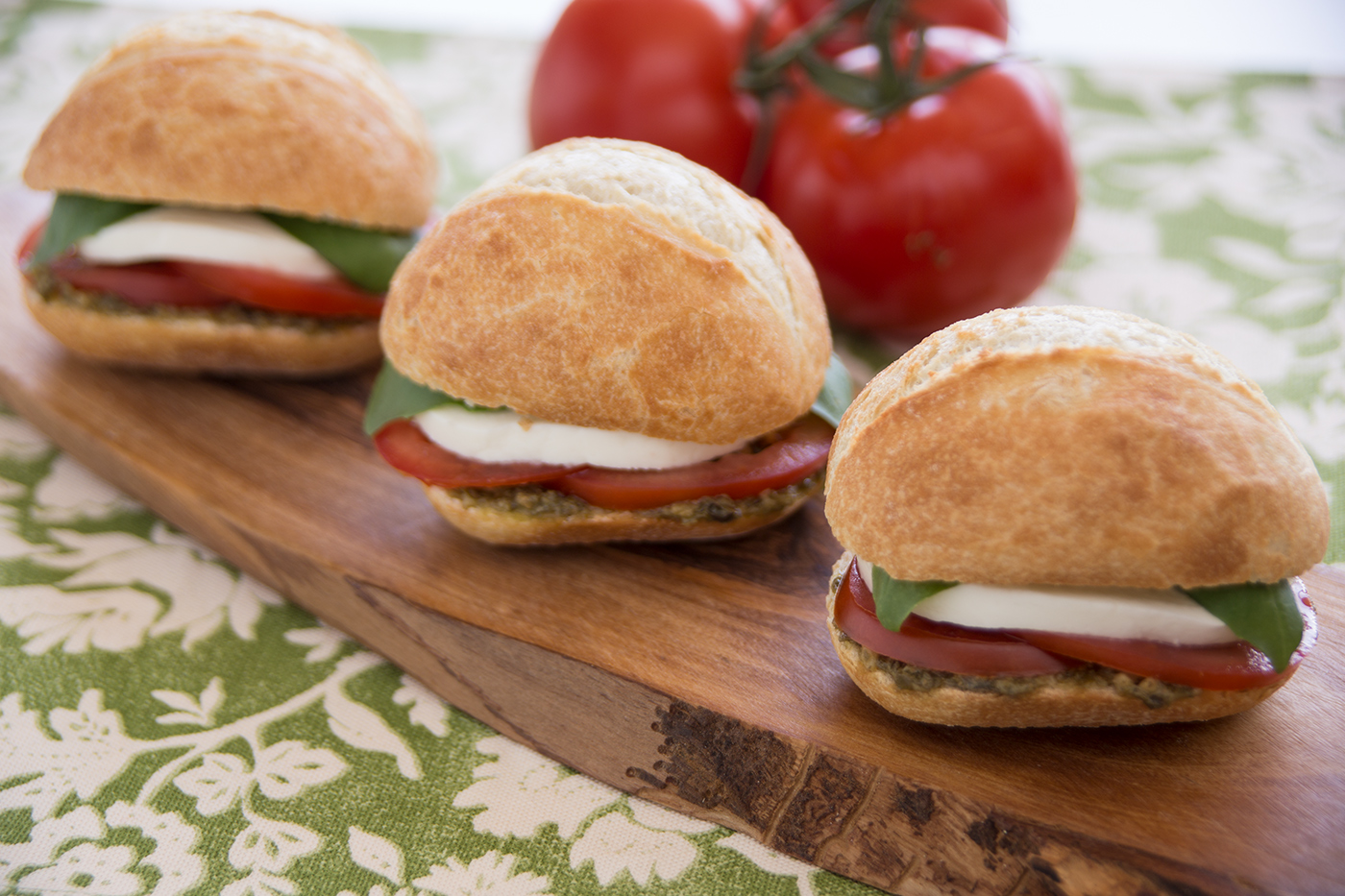 Caprese Sliders
The perfect slider for any get together!
Ingredients
Rhodes Artisan French Rolls, baked following instructions on package
pesto
fresh tomato slices
fresh mozzarella slices
fresh basil leaves
balsamic vinegar
Instructions
Cut Roll in half lengthwise. Spread pesto over bottom half of baguette. Top with tomato slices, mozzarella slice and basil. Drizzle with balsamic vinegar. Cover with top of roll.