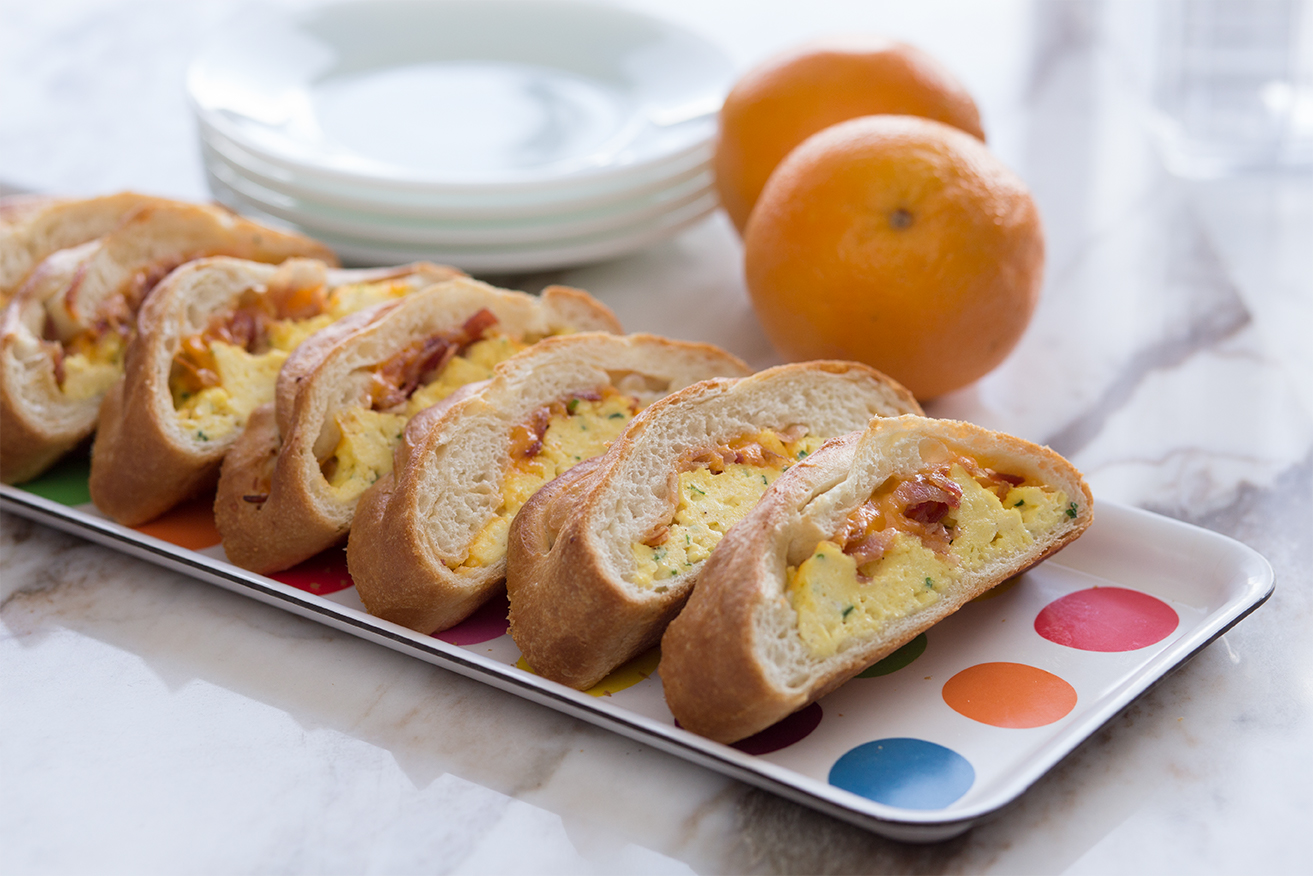 Breakfast Braid
Delicious breakfast favorites all wrapped up in a beautiful braid.
Ingredients
8 Rhodes Dinner Rolls, dough thawed to room temperature
6 large eggs
1/4 cup sour cream
1 tablespoon chopped chives
salt and pepper to taste
2 tablespoons butter, divided
6 slices bacon, cooked and crumbled
1 cup shredded sharp cheddar cheese
salsa, if desired
Instructions
Spray counter lightly with non-stick cooking spray. Roll combined rolls into an 8 x 12 inch rectangle. Cover with plastic wrap while preparing egg filling.
Combine eggs, sour cream, chives salt and pepper and soft scramble in one tablespoon of butter. Remove wrap from dough. Arrange scrambled eggs down center of dough lengthwise leaving about 2 1/2 inches on each side. Sprinkle crumbled bacon on top of eggs and cheese on top of bacon.
Make cuts 1 1/2 inches apart on long sides of dough to within 1/2 inch of filling. Begin braid by folding top and bottom strips toward filling. Then braid strips left over right, right over left. Finish by pulling last strip over and tucking under braid. Place on sprayed baking sheet.
Melt the remaining butter and brush half of it over braid. Bake at 350 degrees F 25-30 minutes. Remove from oven and brush again with butter.