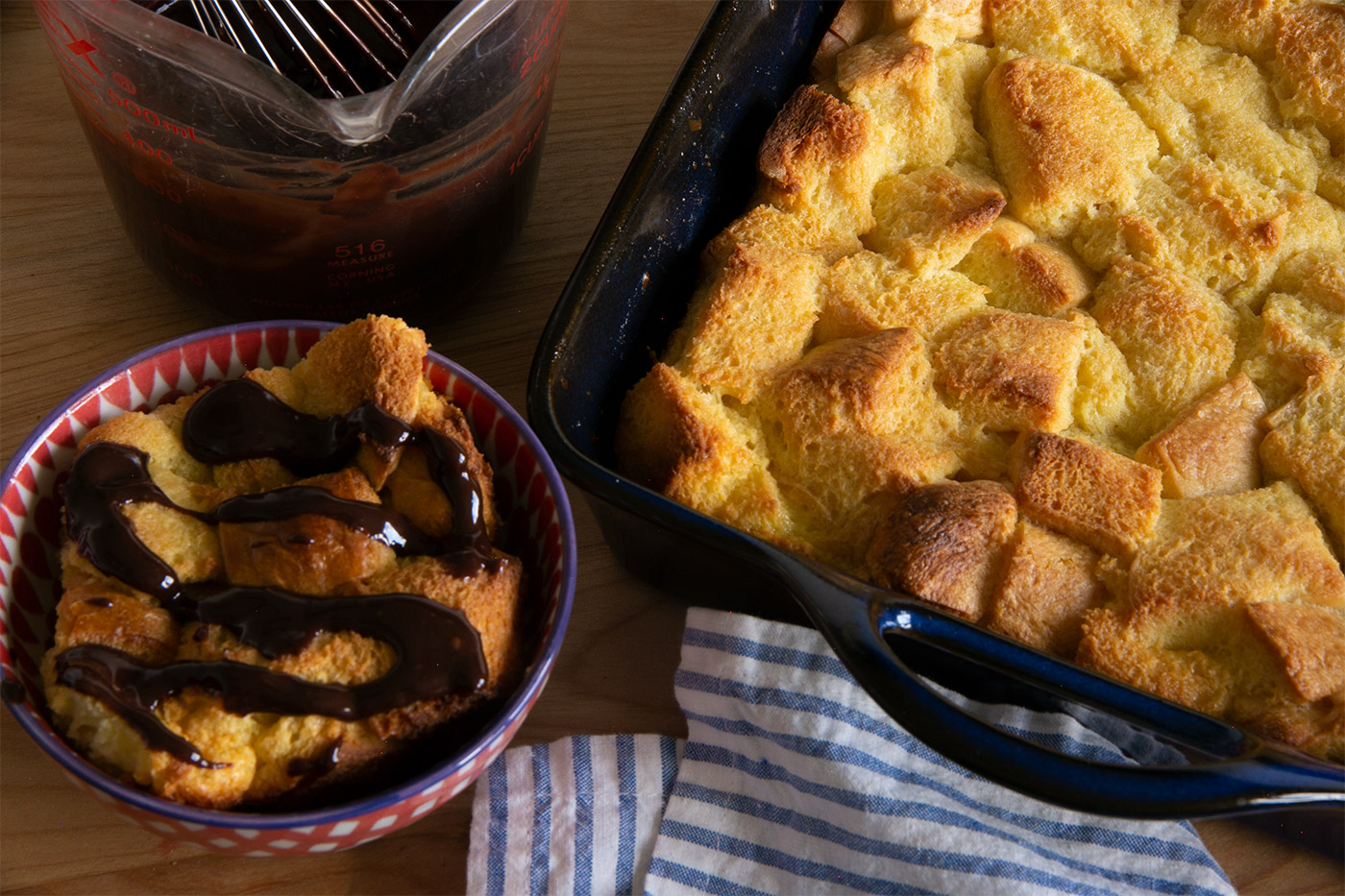 Boston Cream Pie Bread Pudding
This Boston Cream Pie Bread Pudding is a delicious remake of two classic desserts.
Ingredients
1 loaf Rhodes White Bread, baked in advance
2 cups half and half
2 eggs
1/2 cup sugar
1 3.4 oz box Vanilla Cook N Serv Pudding
1 tsp rum extract or vanilla extract
Ganache Ingredients
1/2 cup semi-sweet chocolate chips
1/2 cup heavy cream
Instructions
Slice bread into 1-inch cubes and place in a sprayed 9×9 baking dish.
In a bowl whisk together eggs, sugar, and pudding mix. When that is combined, whisk in half and half and extract.
Pour mixture over the bread. Press the bread down with a spatula to absorb the liquid.
Bake at 350ºF for 50-60 minutes or until a knife inserted in the center of the pudding comes out clean.
To prepare ganache, melt chocolate in a microwave-safe bowl in 10-second intervals. Stir every 10 seconds. Keep microwaving until it is mostly melted.
Pour the heavy cream in a small saucepot. Heat the heavy cream over medium heat until bubbles start to climb the edges of the pot.
Pour the heavy cream slowly into the chocolate while whisking the chocolate. Keep stirring until the heavy cream and chocolate have fully combined.
Pour over the top of the bread pudding and serve the bread pudding warm.