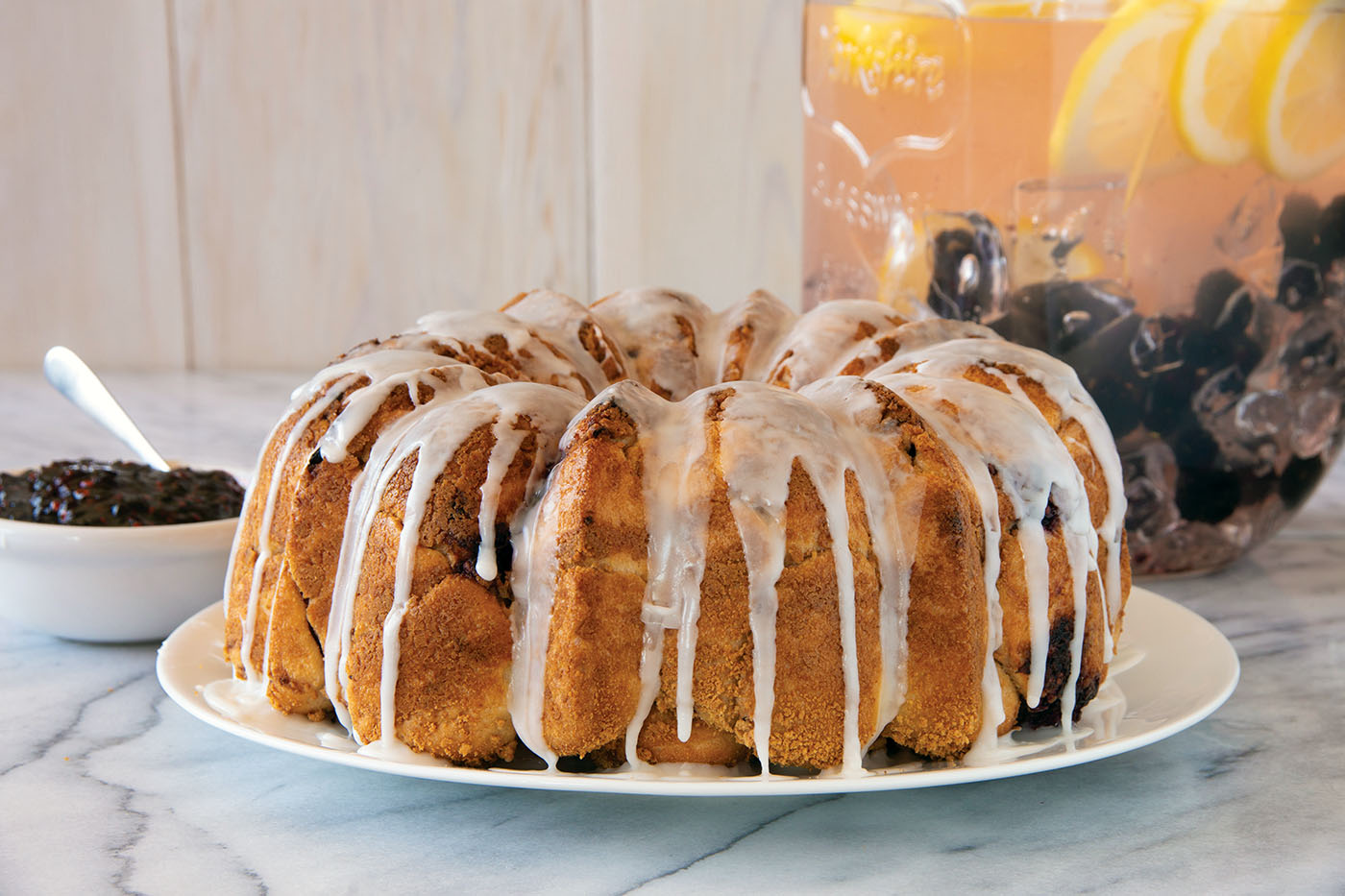 Blackberry Lemonade Bundt
Kick off summer with this scrumptious Blackberry Lemonade Bundt!
Ingredients
1 lemon, zested and juiced
12 oz blackberries
2 cups powdered sugar
1 stick melted butter
8 graham crackers, crushed
1/4 cup sugar
1 Tablespoon balsamic vinegar
Instructions
In a large plastic bag, mash up 9 ounces of blackberries into a jam like consistency. Add lemon zest and 1 tablespoon of lemon juice along with the melted butter. Cut up each roll into four pieces. Roll each piece in jam and then in crushed graham crackers. Place 1/3 of the coated rolls in a sprayed bundt pan and drizzle some of the jam over the rolls. Repeat until all ingredients are used. Bake at 350 for 35-40 minutes. Mix powdered sugar with lemon juice (about 2 1/2 tablespoons) to make icing.
Take remaining 3 oz of blackberries and mash them. In a sauce pan, mix blackberries sugar and vinegar together and bring to a boil, set aside from dipping. When the bundt is out of the oven, cover in the icing to serve.