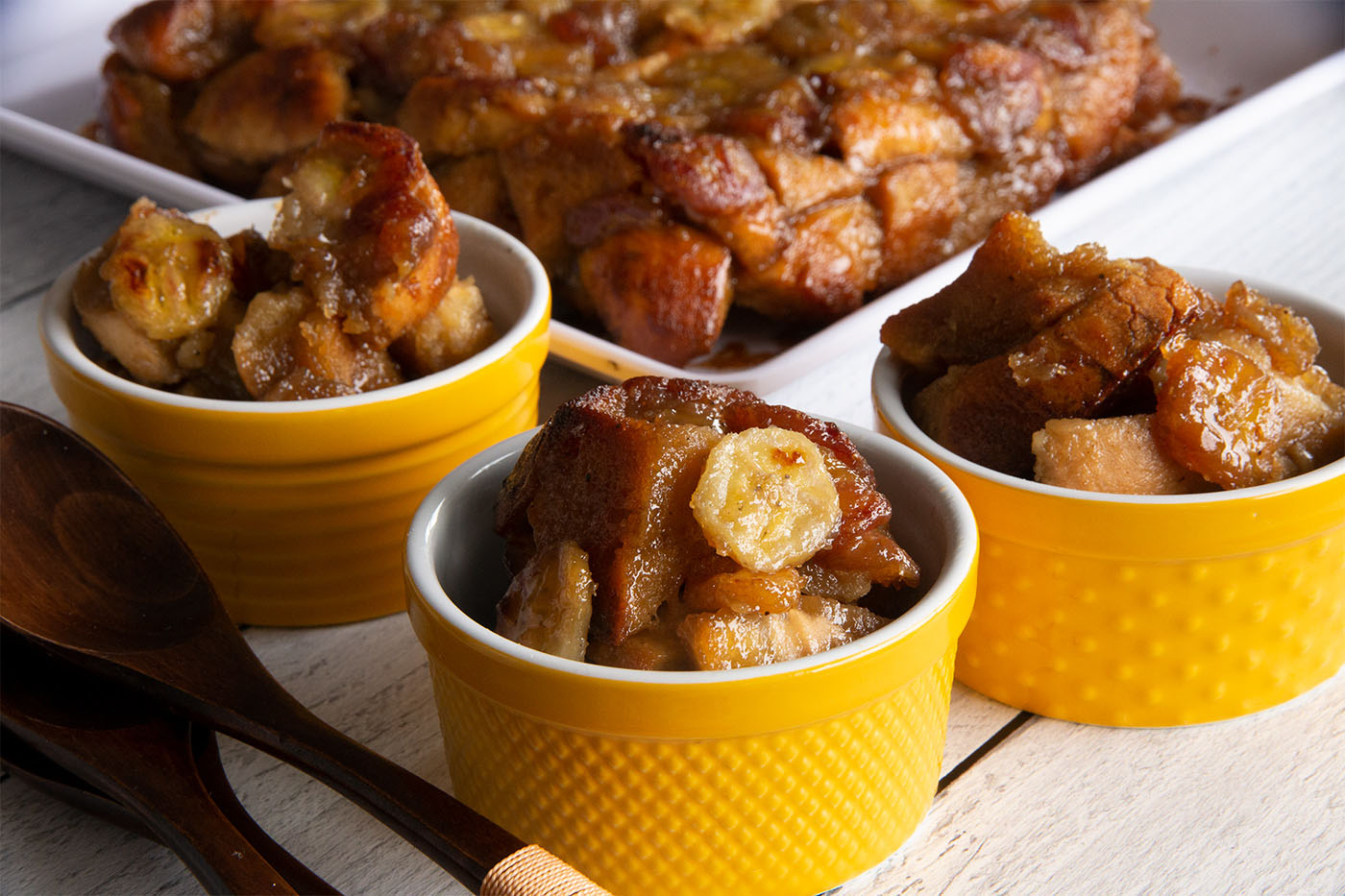 Bananas Foster French Toast Bake
Bread baked with bananas and gooey caramel make this french toast bake extra indulgent. Prepare it the night before and have it ready for the oven right away in the morning.
Ingredients
6 Artisan French Warm & Serve Rolls, thawed and cubed into 1 inch pieces
2 eggs
2 medium peeled bananas, sliced into 1/4 inch slices
3/4 cup half and half
3/4 cup brown sugar
1/2 cup butter
3/4 cup brown sugar
2 tsp nutmeg
1 tsp rum extract
Instructions
Whisk together egg, 3/4 cup brown sugar, and 3/4 cup half and half. Add in all the bread cubes, mix and set aside.
In a sauce pan, heat on medium high heat and melt the butter, remaining brown sugar, rum and nutmeg together to make a caramel sauce. When the sauce is bubbling add in the banana and simmer for 3 minutes. Remove from heat.
Spray a 9×9 baking pan with nonstick spray. Pour half of the caramel sauce and bananas into the baking pan. Stack half of the soaked rolls mixture on top. Layer with remaining banana and caramel mixture and top with soaked bread mixture.
Overnight: Cover with sprayed plastic wrap and refrigerate overnight.
Bake at 350ºF for 40 minutes. Or 50 minutes if refrigerated overnight. Invert to serve and broil for 5 minutes on high to get bananas on top caramelized and crispy.