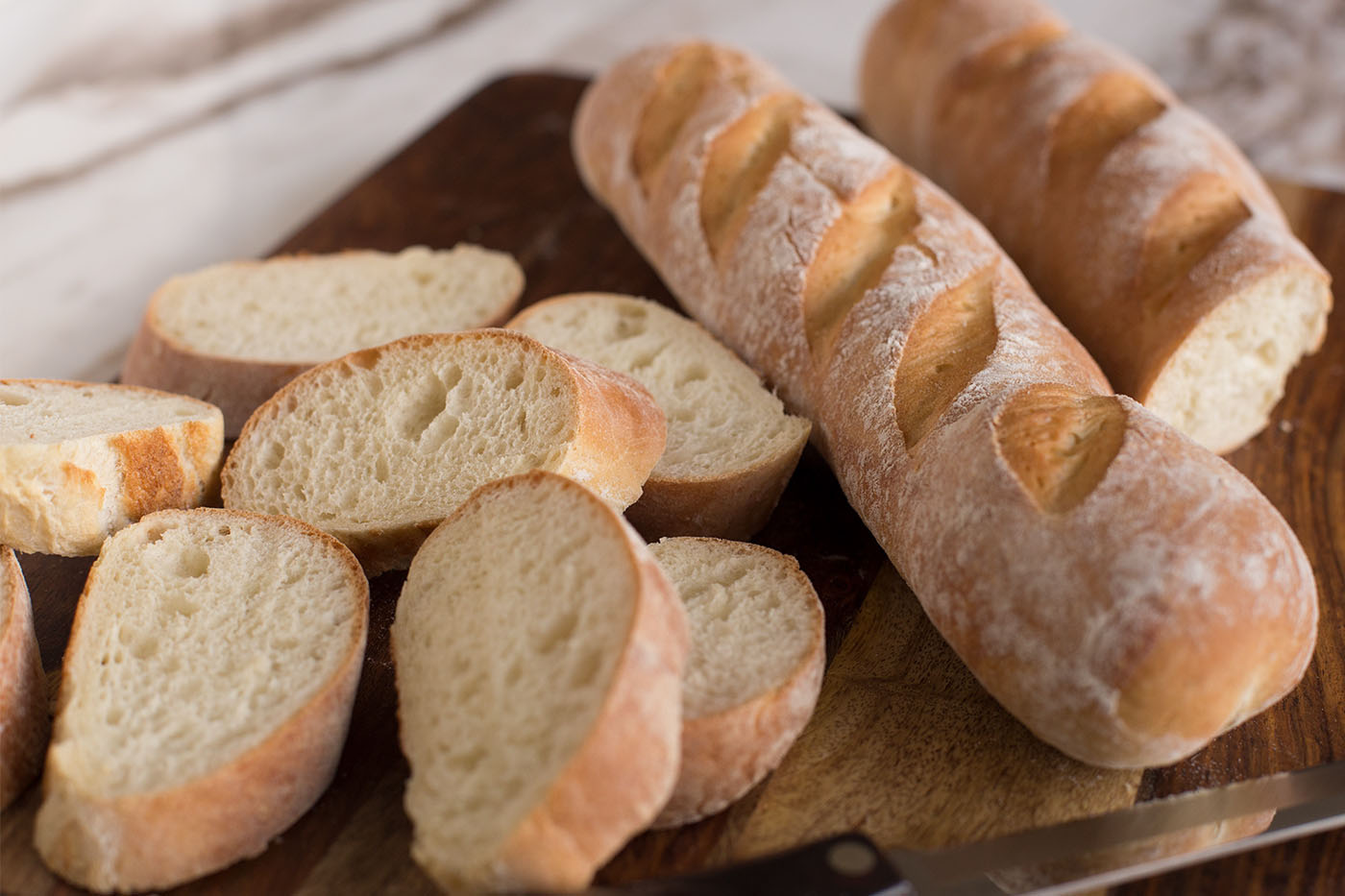 Baguettes
These long skinny french loaves will become your favorite for making appetizers and are so easy to make with frozen dough.
Instructions
Cut loaf lengthwise in 2 or 4 pieces. Roll each piece the length of a baking sheet. Roll in flour. Place on sprayed baking sheet.
If desired, use a sharp knife to make 1/2-inch deep slashes in top. Cover with sprayed plastic wrap.
Let rise until double. Remove wrap and bake at 350 degrees F 15-20 minutes or until golden brown.