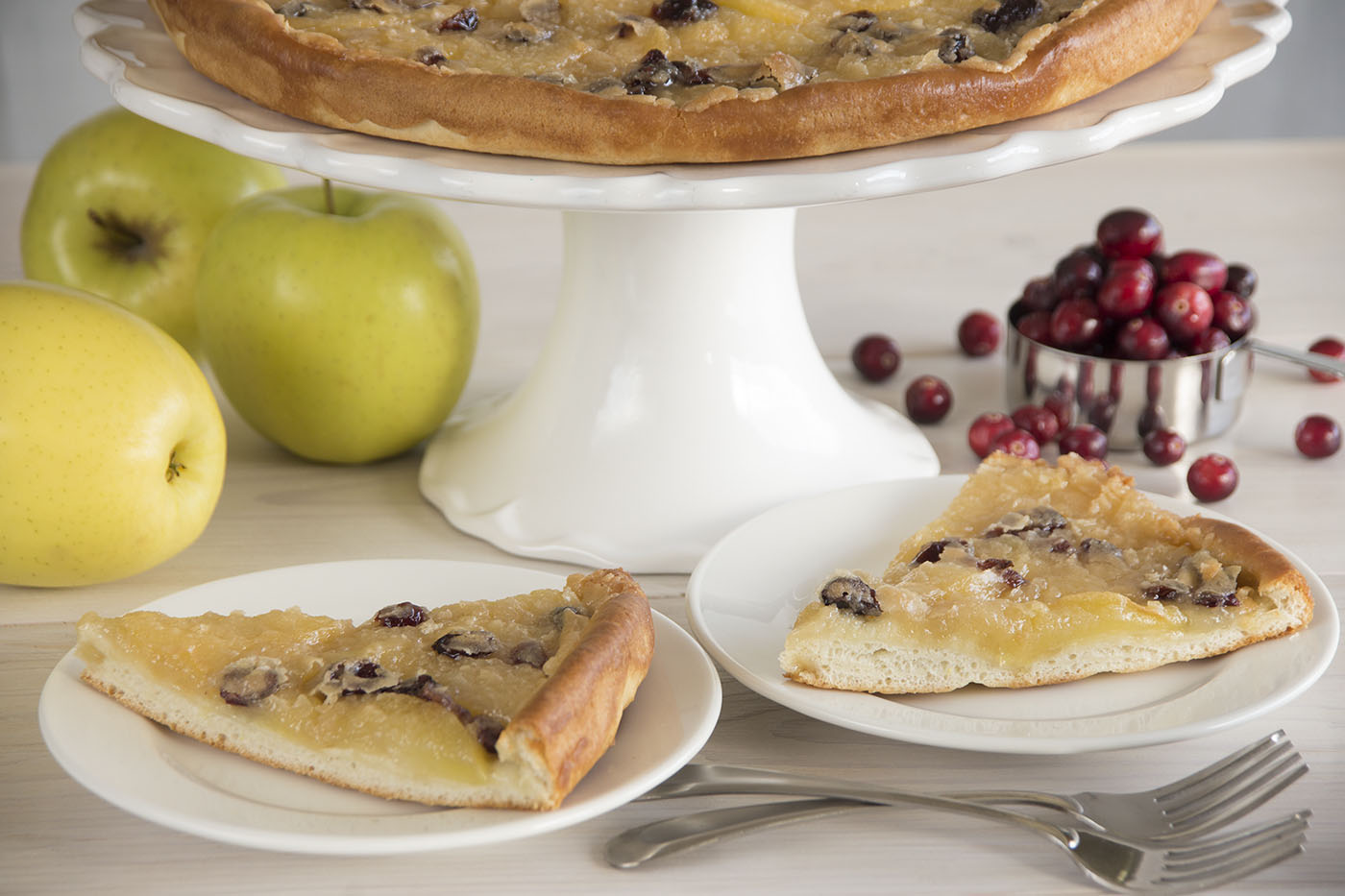 Apple Cranberry Tart
With fall right around the corner, now would be a great time to try our delicious Apple Cranberry Tart.
Ingredients
6 Rhodes Texas Rolls or 9 Rhodes Yeast Dinner Rolls, thawed and risen
2 tablespoons sugar
zest of one lemon
2 golden delicious apples
1/4 cup dried cranberries
1/2 cup butter, melted
1/2 cup sugar
1/4 cup flour
2 teaspoons vanilla
Instructions
Spray counter lightly with non-stick cooking spray. Combine Texas rolls or dinner rolls into a ball and roll into a 14-inch circle. Place in a sprayed 12-inch pan.
Combine 2 tablespoons sugar with lemon zest and sprinkle over dough. Core and peel apples: slice thin. Arrange apple slices on dough in concentric design. Sprinkle with cranberries. Mix together butter, 1/2 cup sugar, flour and vanilla.
Heat the mixture slightly to thin, then pour over apples and cranberries. Bake at 350°F 25-30 minutes.