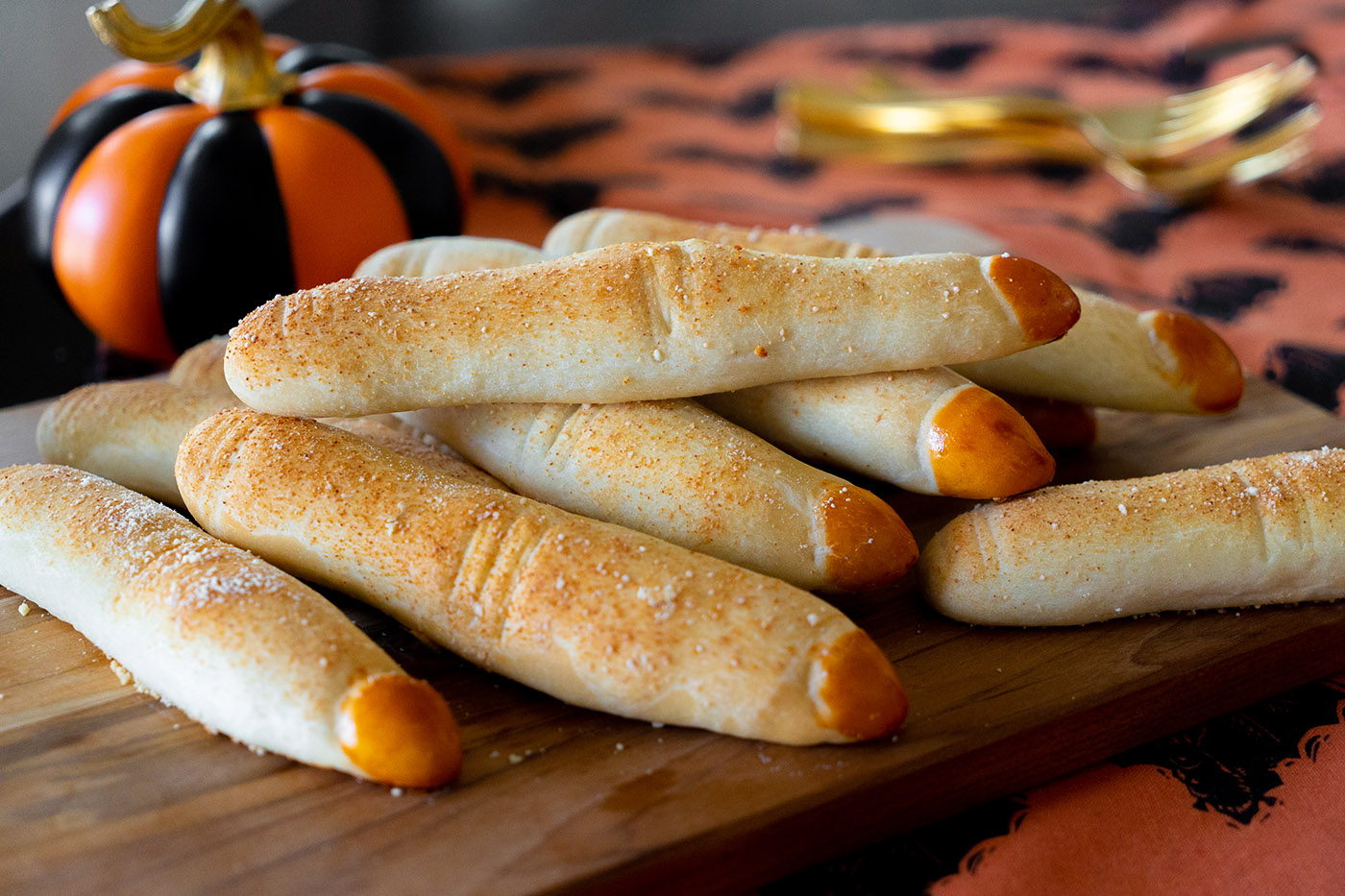 Witch Finger Breadsticks
Fill your treat table with some ghoulish fingers, witch fingers topped with Parmesan cheese and garlic salt.
Ingredients
12 Rhodes Yeast Dinner Rolls, thawed but still cold
1/4 cup melted butter
Parmesan cheese
garlic salt
egg yolks, beaten
food coloring
small paintbrush
Instructions
Roll each roll into a 7-9 inch rope.
Place on a sprayed baking sheet and pinch on one side to make a finger nail.
Then let rise for 20 minutes until almost double in size. Define finger nail on pointed end and make lines for the knuckles by pushing down with a sharp knife. Don't cut through.
Make nail color by combining egg yolk and food coloring to achieve desired color. Paint nail with small paintbrush.
Brush the rest of the finger with butter, then sprinkle with cheese and garlic salt.
Bake at 350 degrees F 10-15 minutes until golden brown.