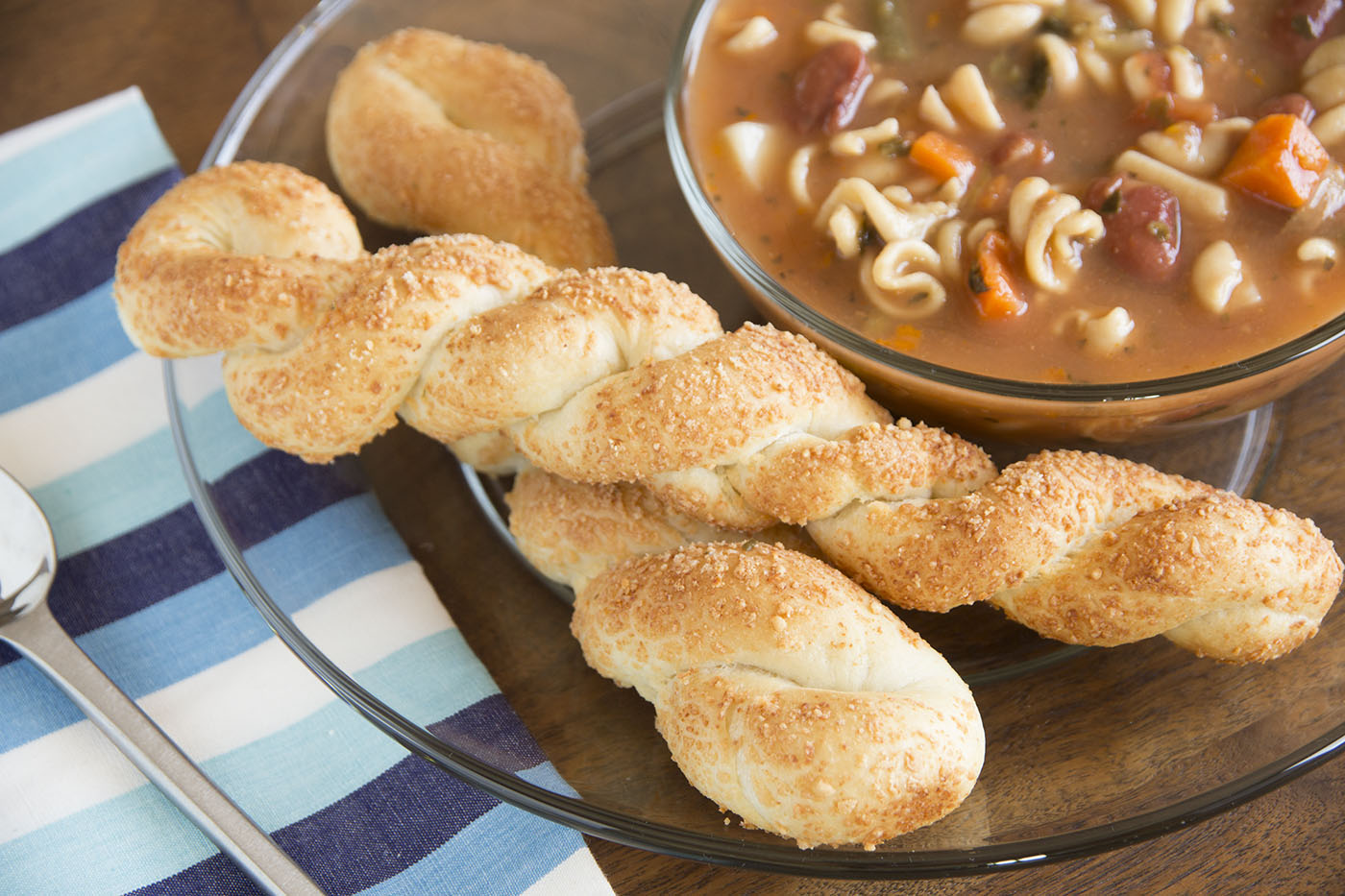 Twisty Buttery Breadsticks
This is a fun twisty variation on our all time favorite Buttery Breadsticks recipe. Your family will love this tasty addition to any meal.
Ingredients
12 Rhodes Yeast Dinner Rolls or 1 Loaf Rhodes White Bread, dough thawed but still cold
1/4 cup butter, melted
1/2 cup grated Parmesan cheese
garlic salt, if desired
Instructions
Roll each roll into a 16-inch rope. Roll each end in opposite directions about 3 or 4 times. Pick up and pinch ends together. The breadstick will twist.
Place butter and cheese in shallow bowls. Dip each breadstick in melted butter and then in Parmesan cheese.
Place on a sprayed baking sheet about 1-inch apart. Sprinkle with garlic salt, if desired. Cover with sprayed plastic wrap and let rise until double in size. Remove plastic wrap and bake at 350°F 12-15 minutes until golden brown.