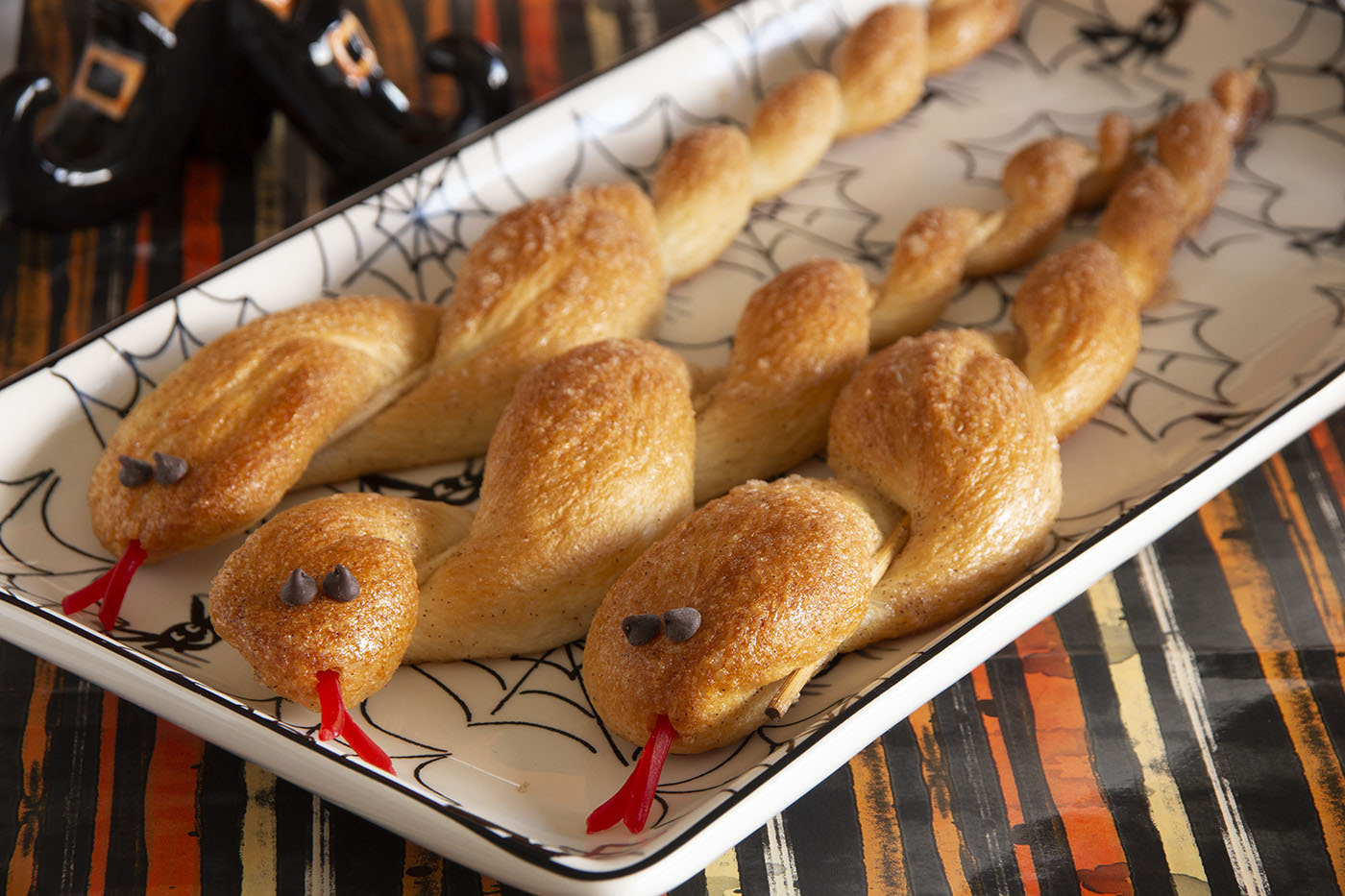 Sweet Snake Sticks
These Sweet Snake Sticks will sssssslither right into your Halloween party.
Ingredients
12 Rhodes
Dinner Rolls
, dough thawed to room temperature
1/4 cup butter, melted
1/2 cup sugar
2 tsp cinnamon
12 wooden skewers
24 mini chocolate chips
red licorice
Instructions
Spray counter lightly with cooking spray. Roll each roll into an 8-inch rope leaving one end
thicker
than the other. 
Combine
cinnamon and sugar
in a deep plate. Place butter in another deep plate. Dip each snake in melted butter and then sugar mixture, coating well.
Take one snake and poke a skewer through the smaller (tail) end. Wrap
each
snake
around 
the skewer and
flatten the larger end into the stick.
Place on sprayed baking sheet. Cover with sprayed plastic wrap and let rise until double in size.
Bake at 350
º
F
for
15-20 minutes. While baking, cut licorice to 1-inch pieces and split at the end to form a tongue.
Once the breadsticks are cooled, poke a hole in the larger end of the snake; i
nsert
the split tongue. Place two mini chocolate chips for eyes.