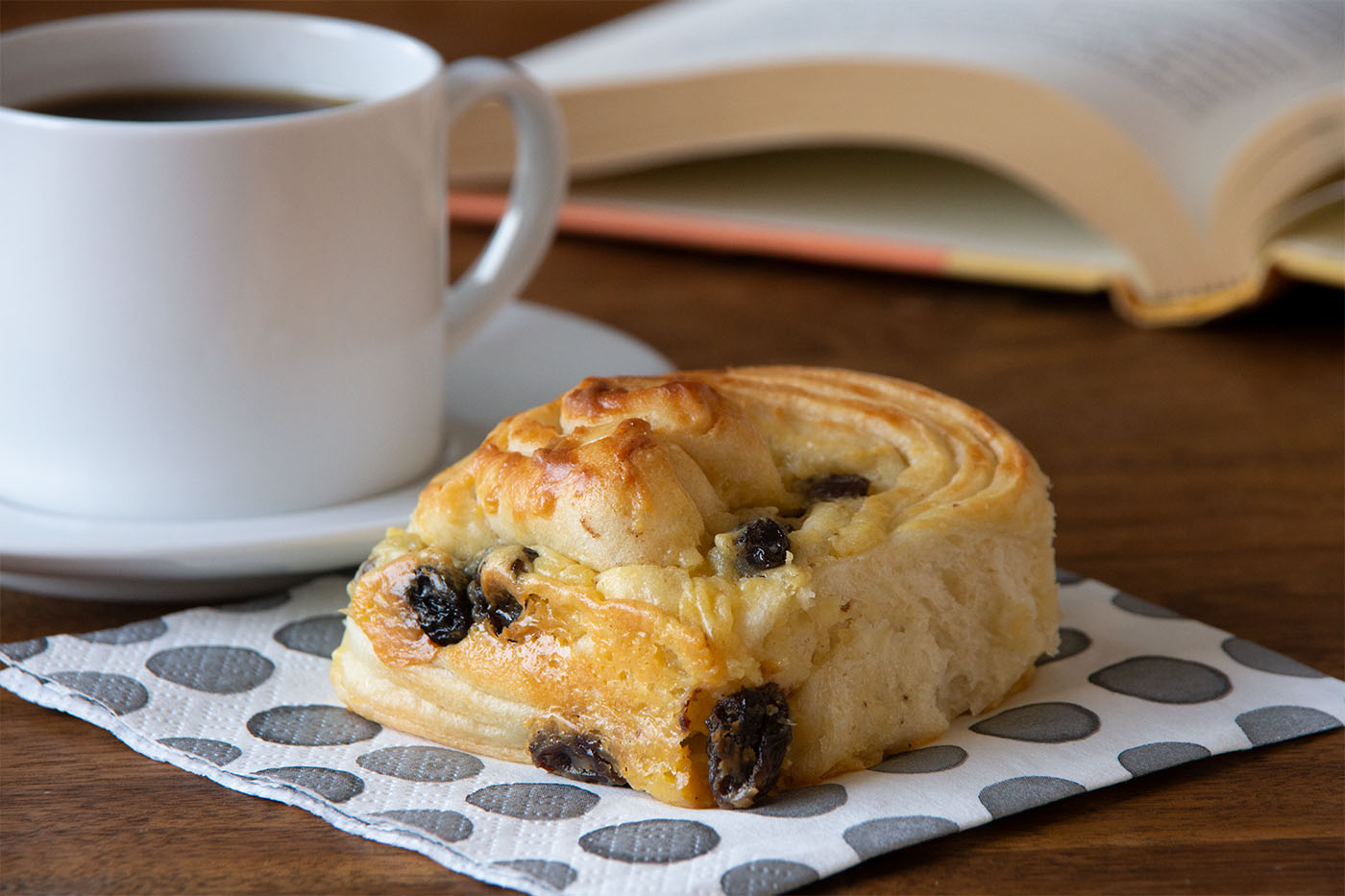 Raisin Swirls
Raisin Swirls have delicious vanilla cream and raisins swirled into fluffy soft Rhodes dough.
Ingredients
12 Rhodes Yeast Dinner Rolls, dough thawed but still cold
2 egg yolk
2 Tablespoons sugar
1 Tablespoons plain flour
1 cup milk
2 teaspoons vanilla extract or 1/2 vanilla bean
3/4 cup raisins
Instructions
For the Pastry Cream:
Combine flour, sugar, and egg yolk in a bowl. Whisk and set aside. In a sauce pan combine milk and vanilla. Over medium heat, whisk until bubbles begin climbing the sides of the pan. Remove from heat. While whisking the egg yolk mixture, pour in 2 Tablespoons of the milk at a time, whisking continuously as to not curdle the egg. Once all the milk is added, return mixture to the stove and heat on low while whisking until mixture is smooth and thick. Refrigerate cream while preparing dough.
On a sprayed surface, combine rolls and roll out to a 12×15 inch rectangle. Cover with sprayed plastic wrap and let rest until vanilla cream is cooled.
Remove plastic wrap and pour all of the cream onto the dough. Spread the cream evenly onto the dough leaving one 15 inch end with 1/2 inch without cream. Evenly disperse raisins. Starting on the 15 inch end that does have cream, roll into a rope and use the cream-less end of the dough to pinch together. Cut into 12 equally size pieces and place on a sprayed 9×13 inch pan. Cover with sprayed plastic wrap and let rise for 30 minutes or until double in size.
Remove plastic wrap and bake at 350ºF for 25-30 minutes.