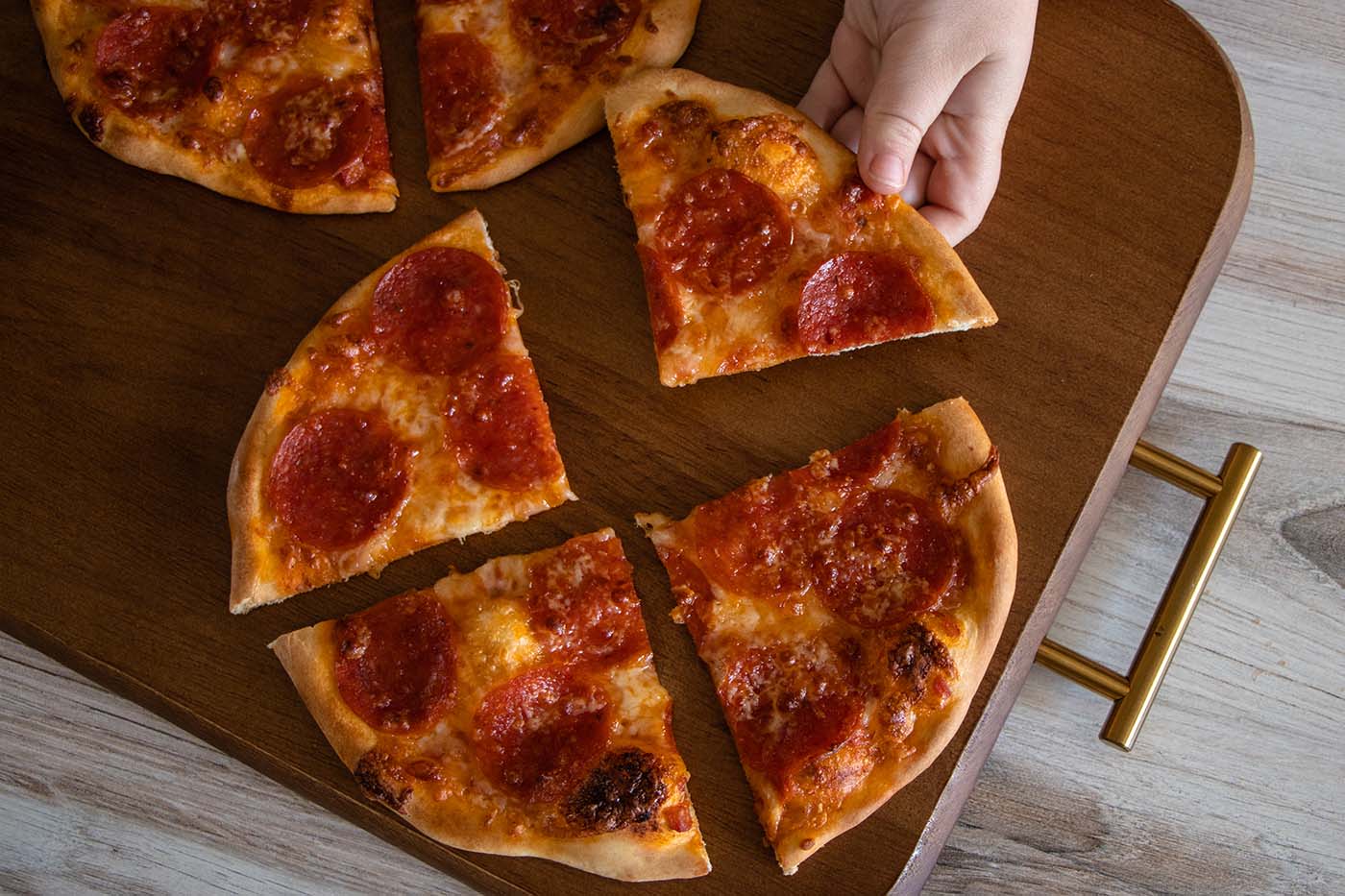 Personal Pizza
Your favorite pizza, personalized! Go from frozen dough to home baked pizza in just 20 minutes.
Ingredients
2 Rhodes Yeast Dinner Rolls, thawed to room temperature
1 Tbsp pizza sauce
1/4 cup mozzarella cheese, shredded
6-10 pepperoni pieces
or your favorite toppings
Instructions
Preheat oven to 450ºF.
Spray counter lightly with non-stick cooking spray. Combine two Dinner Rolls and flatten each roll into a 6-8-inch circle.
Place on a sprayed baking sheet. Poke crust several times with a fork to prevent bubbles from forming.
Top each one with pizza sauce, cheese and pepperoni.
Bake at 450°F 7-10 minutes. Remove pizzas from oven and serve.
Baking Note
If there is no time to thaw rolls on your counter, place on a microwave safe dish and cover with a damp paper towel. Microwave rolls in 10 second increments, rotating often, until thawed.