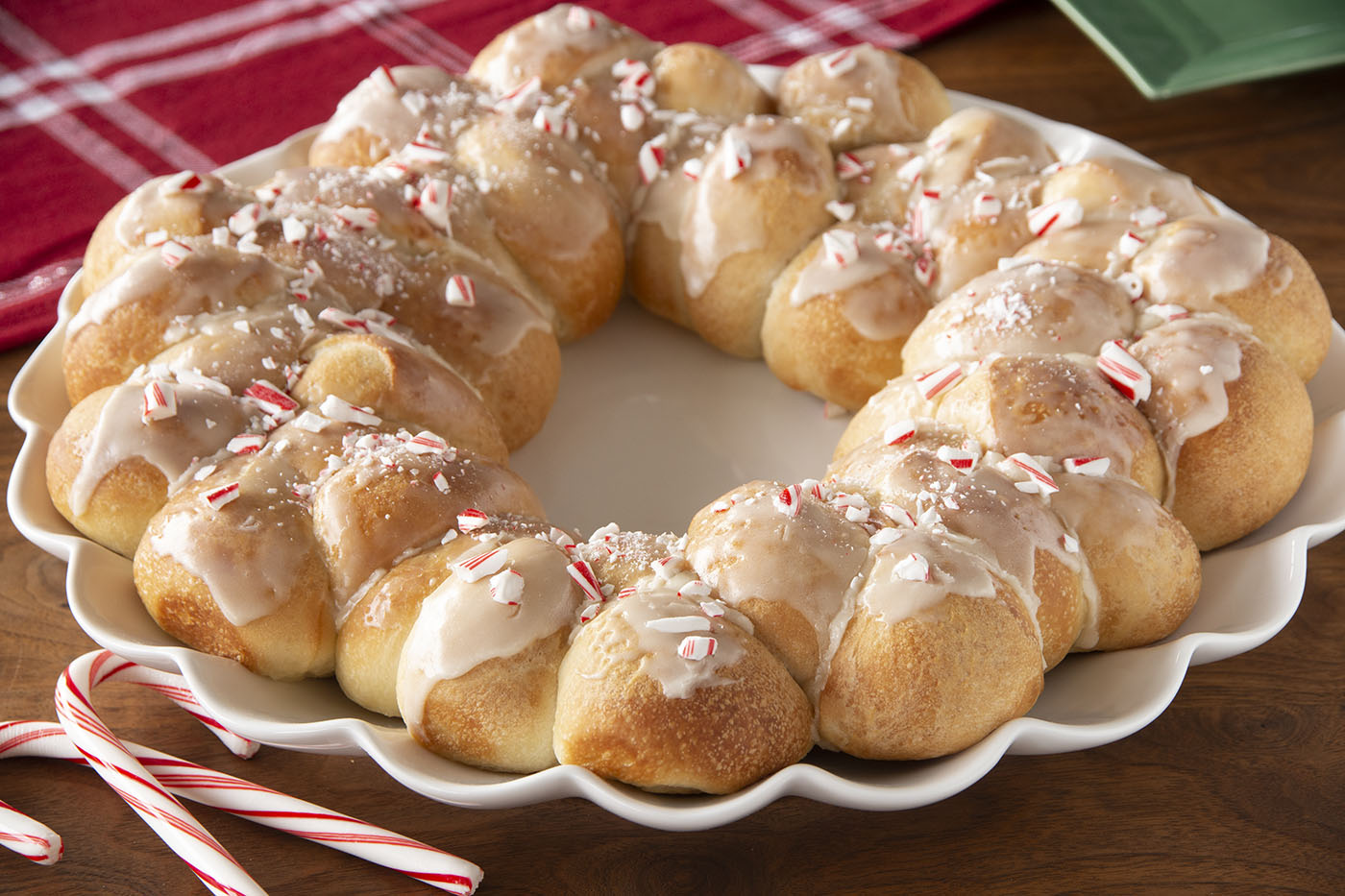 Peppermint Pull-Apart Wreath
Your family and friends will love how crushed candy canes brings the taste of the holidays.
Ingredients
20 Rhodes Dinner, thawed to almost room temperature
3 tablespoons butter, melted
1 coarsely crushed peppermint candy cane or stick
Icing:
1 tablespoon butter, melted
1 cup powdered sugar
½ teaspoon vanilla extract
2 tablespoons milk
Instructions
Cut each roll in half. Arrange rolls, cut side down, to form a thick circle on a large baking sheet or pizza pan. Leave the center empty. Brush wreath with melted butter.
Cover with plastic wrap and let rise slightly, about 20-30 minutes. Remove wrap. Bake at 350⁰for 15-20 minutes or until golden brown on top.
Remove from oven and let sit 5 minutes. Combine icing ingredients until smooth. Brush icing over wreath letting it drip some. Sprinkle crushed candy cane pieces over the top of wreath.