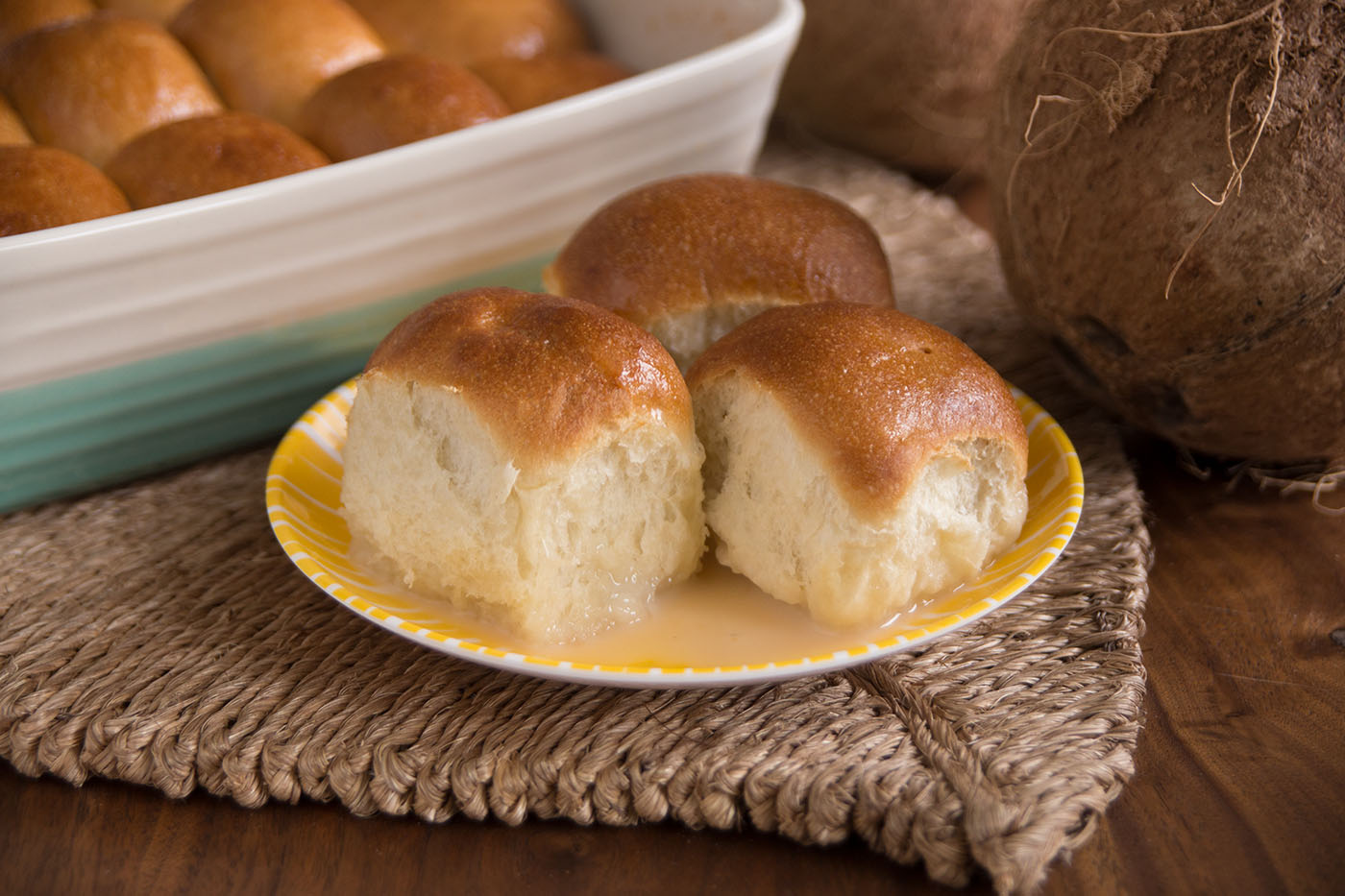 Pani Popo
Enjoy an authentic taste of the Pacific Islands with this traditional coconut rolls recipe!
Ingredients
18 Rhodes Yeast Dinner Rolls
14 ounce can coconut cream or milk
1/2 cup sugar
Instructions
Place frozen rolls in 3 rows of 6 in a sprayed 9×13-inch baking dish. Cover with sprayed plastic wrap and let thaw and rise until double in size.
Combine coconut cream and sugar and mix well.
Remove wrap from risen rolls and pour coconut cream mixture over the rolls (try to coat each roll completely as you pour so they will have a consistent color as they bake.)
Bake at 350 degrees F 30-35 minutes.
Note: Coconut cream mixture will thicken as the rolls cool.