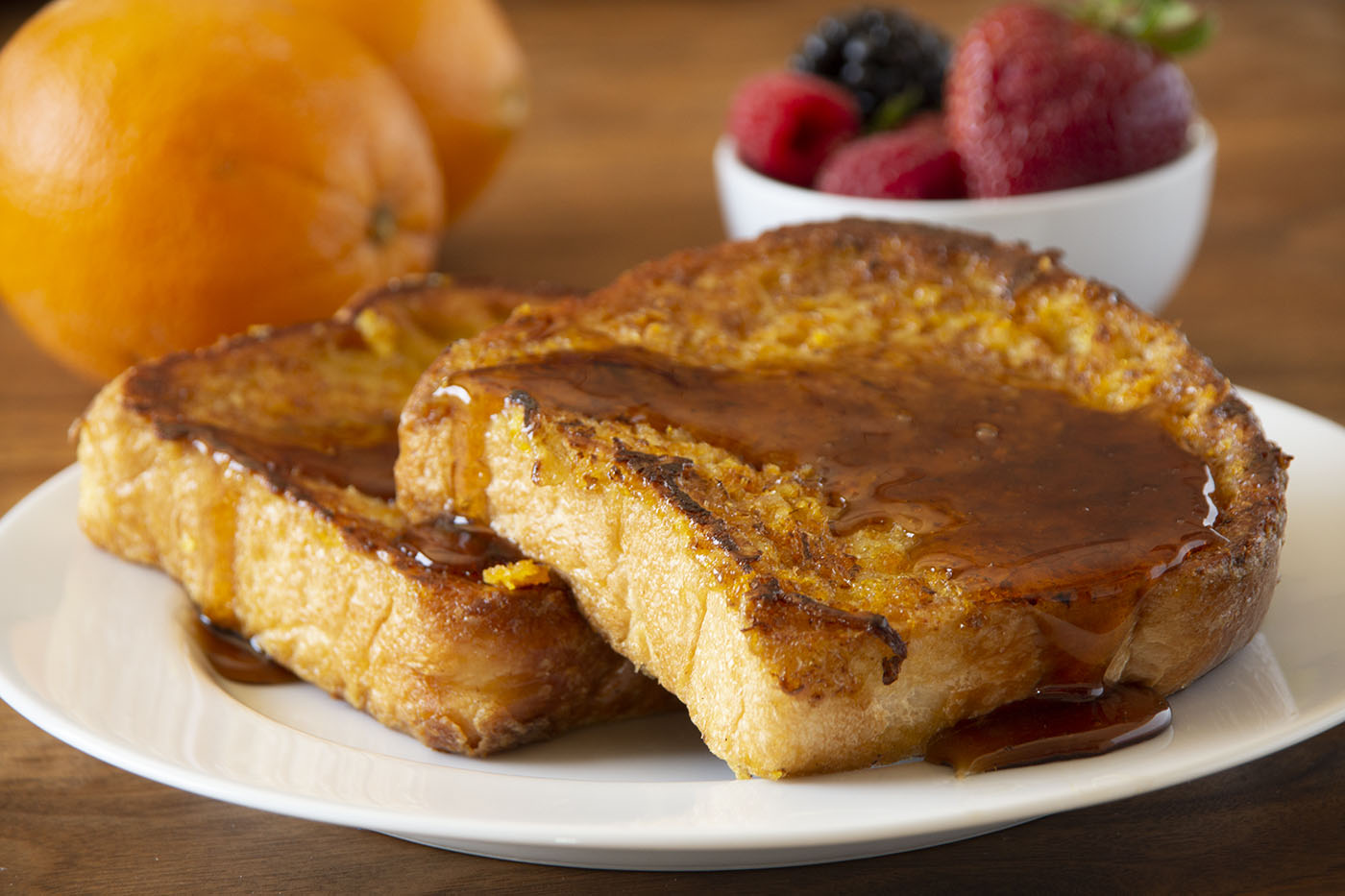 Orange Rum French Toast
Thick slices of fresh baked bread flavored with the perfect balance of orange zest and rum are sure to make this the most requested breakfast item!
Ingredients
1 loaf Rhodes White Bread, baked per package instructions. Sliced into 8 pieces.
3 eggs
1 cup milk
Zest of 1 orange
2 Tbsp sugar, plus extra for sprinkling
Pinch of cinnamon
Pinch of salt
1 1/2 tsp rum extract
4 Tbsp butter for the pan
Maple syrup, as desired
Instructions
Whisk together eggs, milk, orange zest, sugar, cinnamon, salt, and rum extract in a large bowl. Set aside.
Melt 1/2 tablespoon butter in a non-stick skillet over medium heat. Dip one slice of bread in the egg mixture for 10 seconds on each side, so it is soaked, but not soggy.
Place dipped bread on the pan, cook until golden brown on the bottom side, about 3 minutes. Lightly sprinkle the uncooked side with sugar, flip and continue to cook for another 3 minutes until browned on the second side. Remove from heat. Repeat with remaining bread. Serve with syrup, as desired.