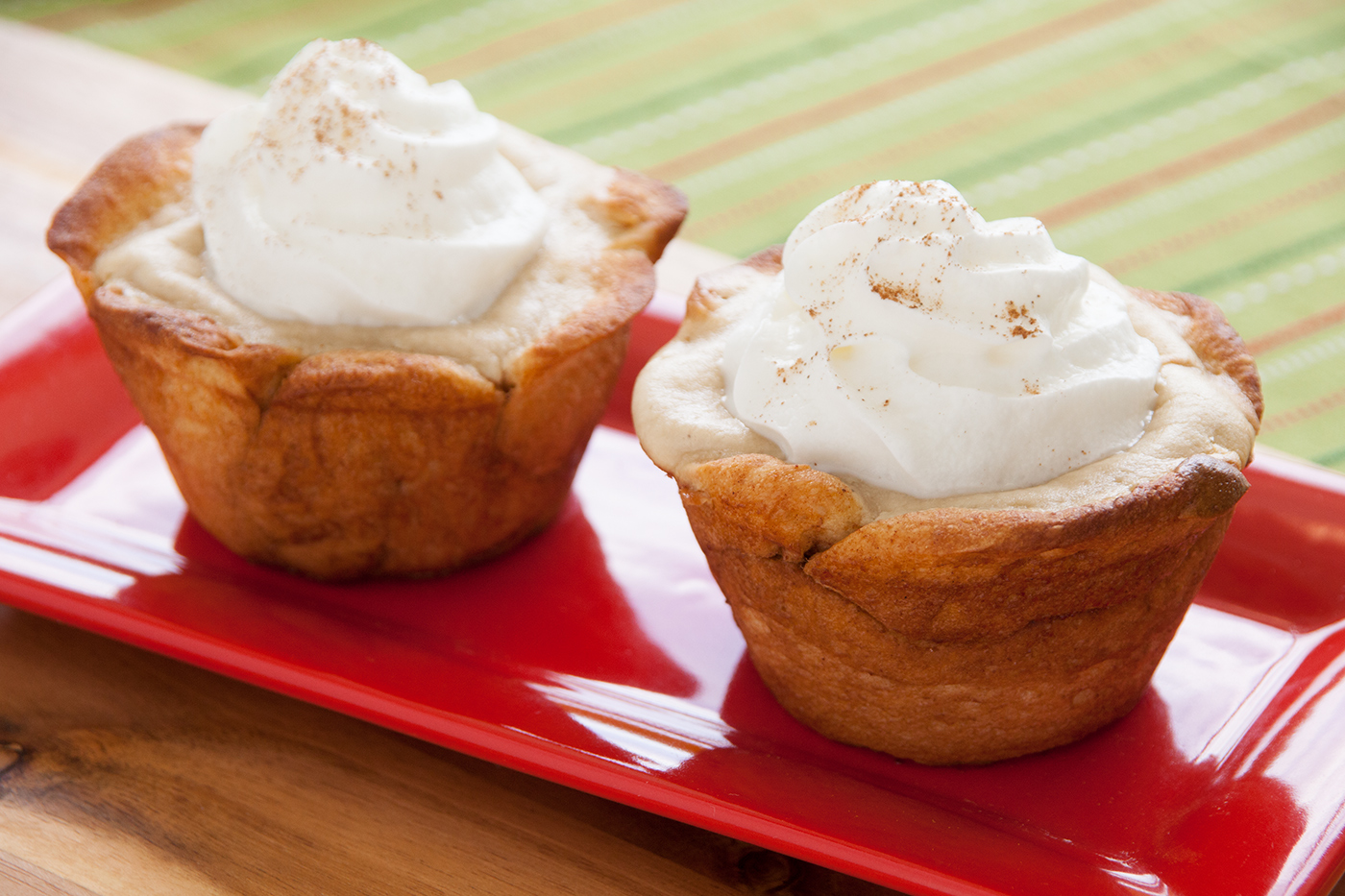 Mini Eggnog Cheesecakes
Individual cheesecakes are just the right touch for your Holiday party or open house.
Ingredients
6 Rhodes Cinnamon Rolls, thawed but still cold
12 ounces cream cheese, softened
1/2 cup sugar
1 heaping tablespoon flour
1/2 cup plus 2 tablespoons eggnog
1 egg
1 tablespoon vanilla
pinch nutmeg
whipped topping if desired
cinnamon or nutmeg to sprinkle
Instructions
Flatten each cinnamon roll into a 5 to 6-inch circle. Place one flattened roll in each cup of a sprayed large cup muffin tin and press to conform to the cup (you may have to re-press the rolls up against the cups just before you fill them).
Combine cream cheese, sugar, flour, eggnog, egg, vanilla and nutmeg and pour into each cinnamon roll crust.
Bake at 350 degrees F 10 minutes and then reduce heat to 250 degrees F. Continue baking for 20 minutes or until the cheesecake is slightly firm.
Remove from oven and let the cakes cool enough to take them out of the pan. Cool completely and serve with whipped topping sprinkled with cinnamon or nutmeg if desired.