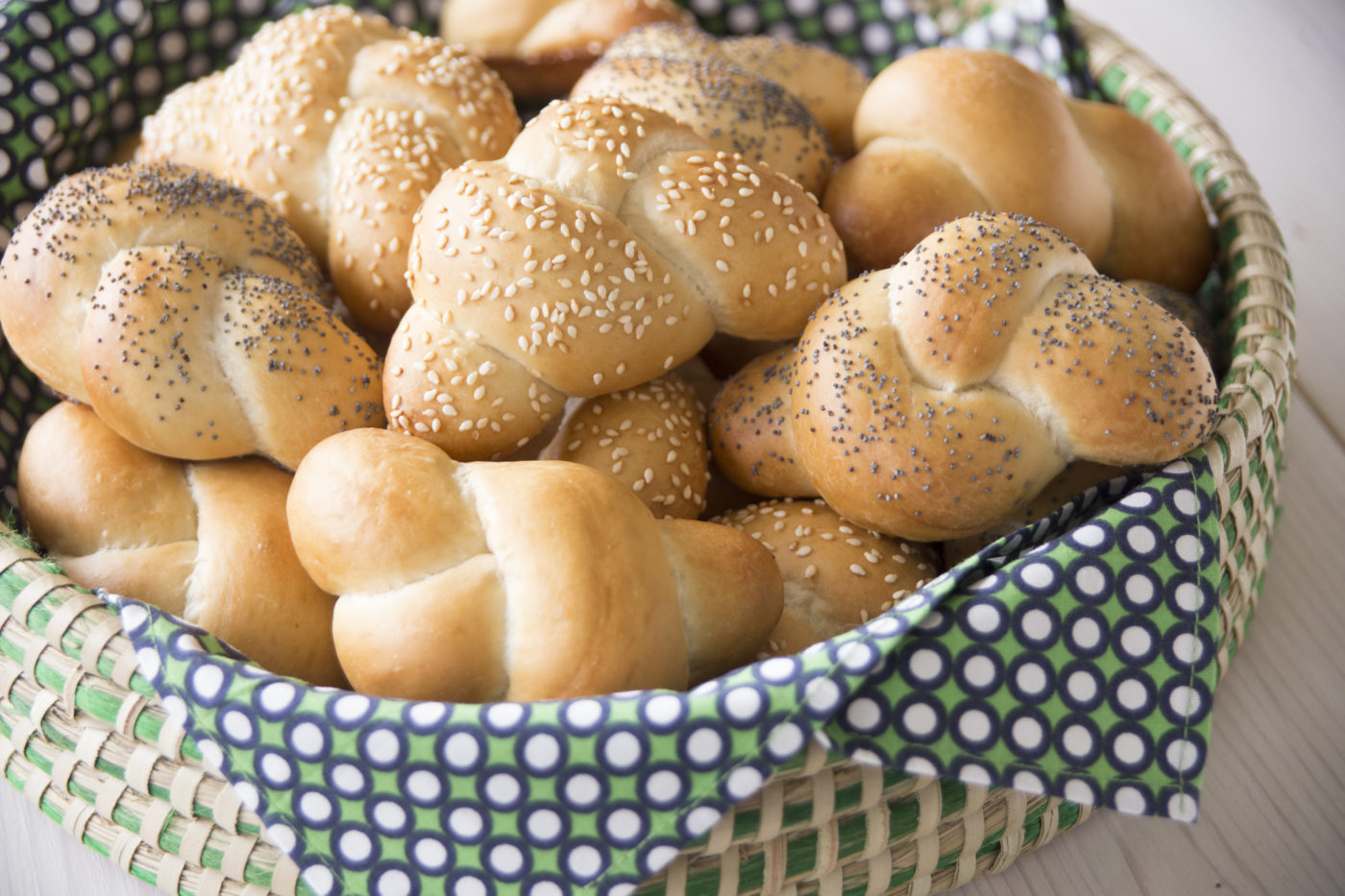 Knot Rolls

If you can begin to tie a shoe, you can make these wonderful rolls.
Ingredients
12 Rhodes Yeast Dinner Rolls, thawed but still cold
1 egg, beaten
1 tablespoon water
sesame or poppy seeds, if desired
Instructions
Roll each roll into a 9-inch rope and tie in a knot. Place on a large sprayed baking sheet. Beat egg and water together. Brush each knot with the egg mixture. Sprinkle with seeds if desired.
Cover with sprayed plastic wrap. Let double in size. Remove wrap and bake at 350°F 15-20 minutes or until golden brown.