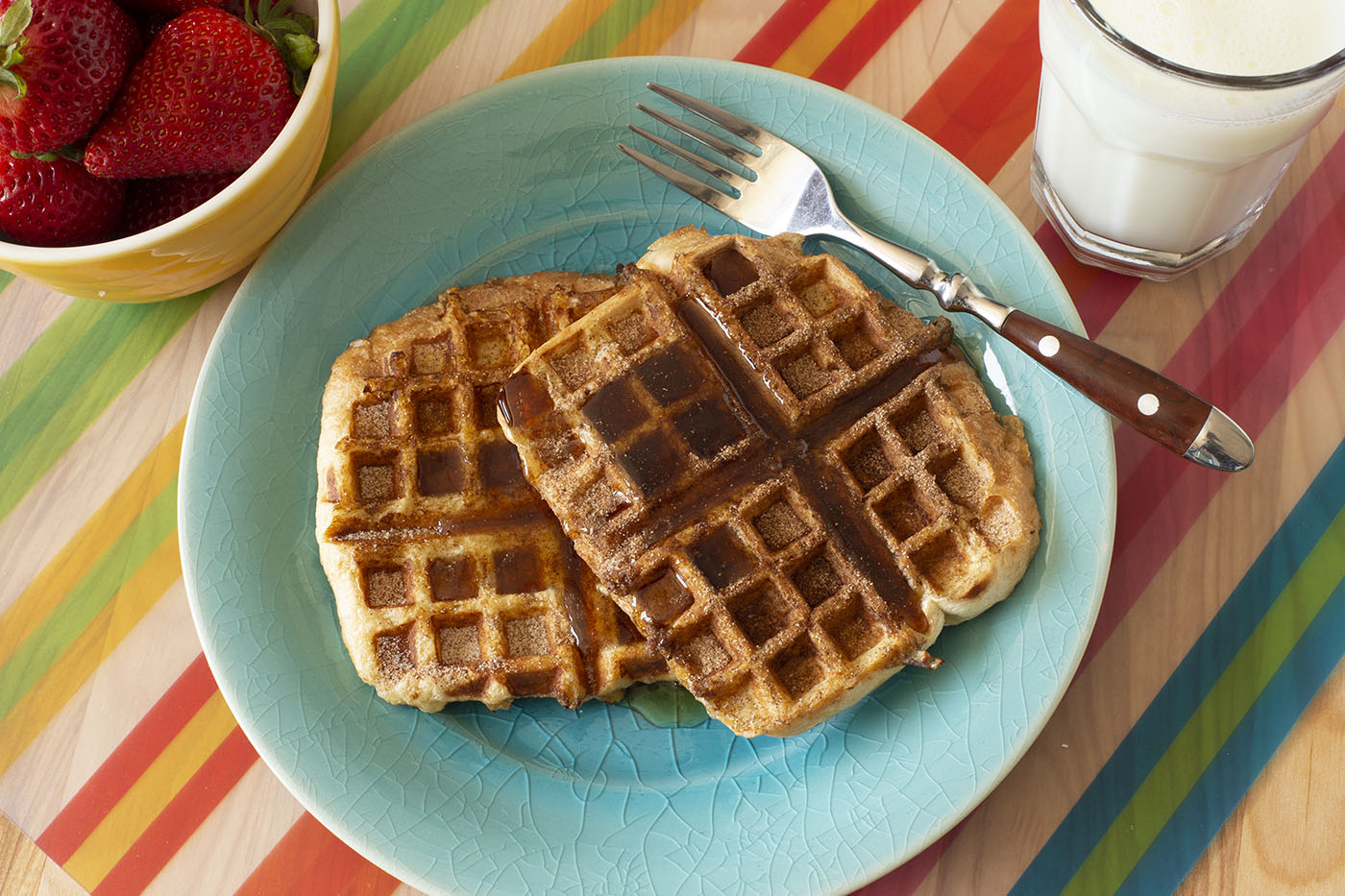 French Toast Waffles
A fun way to make french toast in a waffle maker!
Ingredients
1 loaf Rhodes White Bread, Baked
2 tablespoons sugar
2 teaspoons cinnamon
4 large eggs
1 cup milk
2 teaspoons vanilla
Syrup
Instructions
Slice baked bread into 1-inch slices. Combine sugar and cinnamon in a small bowl. Whisk eggs and then add milk, vanilla and 2 teaspoons of cinnamon sugar mixture. Dip a slice of bread into milk and egg mixture, coating both sides, then place in a sprayed waffle iron. Bake until bread is golden and crispy on the edges. Remove and sprinkle with leftover cinnamon sugar. Serve with syrup.