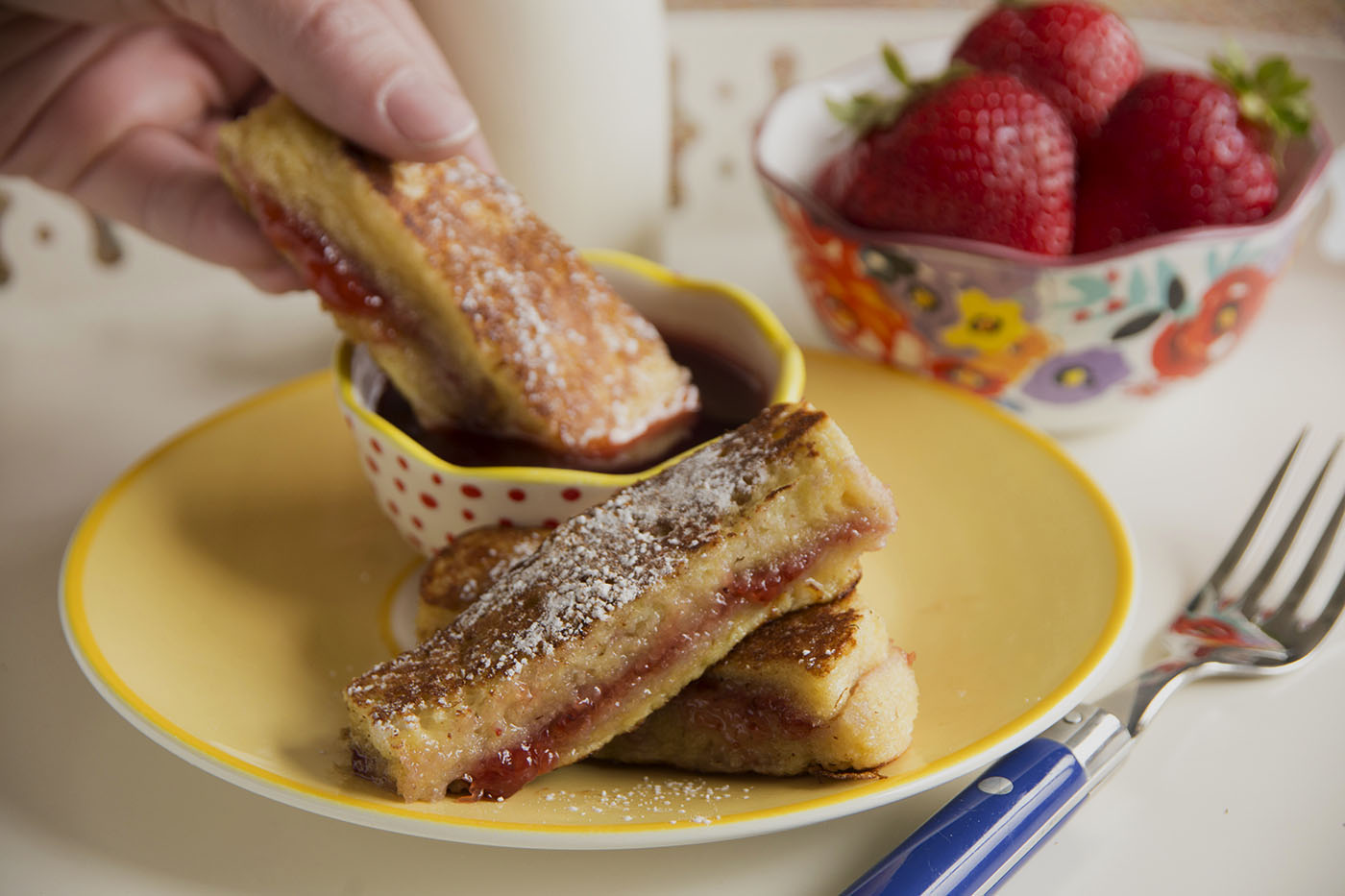 French Toast Sticks
Enjoy a warm & toasty breakfast with these deliciously dippable French Toast Sticks!
Ingredients
1 loaf Rhodes Frozen Bread Dough, baked according to package directions
3 eggs
1/4 cup milk
1/4 teaspoon salt
3/4 cup your favorite flavor jam
powdered sugar and cinnamon, if desired
Instructions
Remove all crusts from baked bread and cut into slices about 1/4 inch thick. Spread preserves on half of the bread slices and top with remaining slices.
Cut each sandwich into 3 sticks.
In a small bowl, combine eggs, milk and salt. Mix well.
Dip both sides of sticks in egg mixture. Cook on a sprayed medium hot griddle on each side until golden brown. Remove from griddle and sprinkle with powdered sugar and cinnamon if desired.