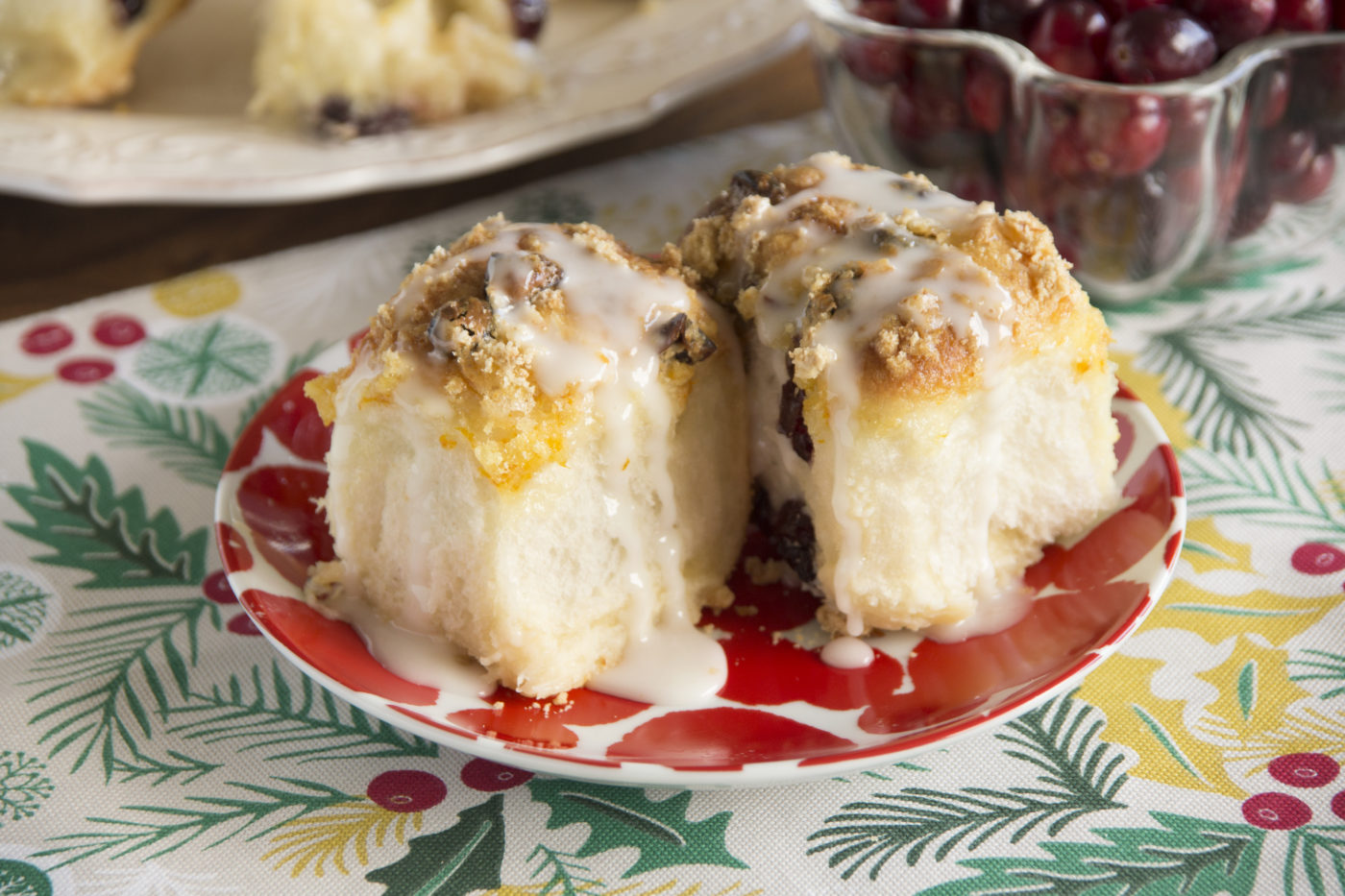 Cranberry Cream Cheese Pull-Aparts
Cranberries and orange juice make these rolls a delightful addition for your next luncheon.
Ingredients
24 Rhodes Yeast Dinner rolls, thawed but still cold
5 ounces dried cranberries
1/4 cup butter melted
1 cup granulated sugar (divided)
2/3 cup (6 ounces) cream cheese softened
3 tablespoons fresh orange juice
1 tablespoon each grated orange rind and lemon rind
1 cup powdered sugar
5 teaspoons fresh lemon juice
Instructions
Press about 1 teaspoon cranberries into each thawed roll. Place rolls in a 9×13-inch sprayed baking pan.
Combine the butter, 1/2 cup sugar, cream cheese, and orange juice. Blend well and pour over the rolls. Cover with sprayed plastic wrap and let rise until double in size.
Combine 1/2 cup sugar, the rinds and any remaining cranberries. Remove wrap and sprinkle the mixture over the risen rolls. Bake immediately in preheated 350°F oven 30-40 minutes or until rolls in center are done. Cover with foil last 10-15 minutes to prevent over browning.
Combine powdered sugar and lemon juice and drizzle over rolls