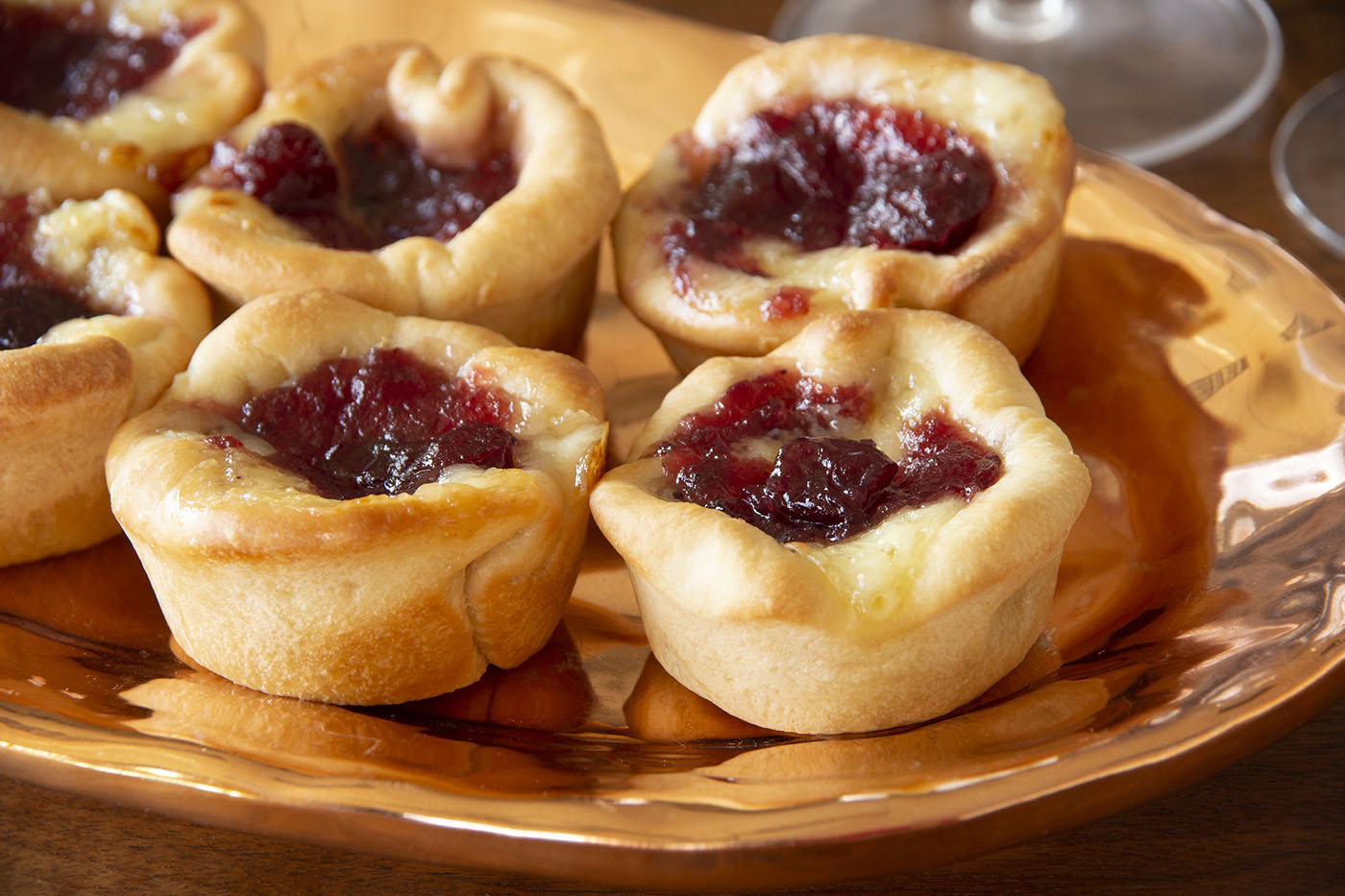 Cranberry Brie Cups
A delicious hand-held appetizer great for your next soiree.
Ingredients
12 Rhodes Yeast Dinner Rolls, dough thawed
14 ounce can whole berry cranberry sauce
Brie cheese
2 Tbsp fresh rosemary, finely chopped
Instructions
Cube Brie into 12, one-inch cubes. On a slightly sprayed countertop, press or roll each roll into a 6-inch circle. Spray a 12 cup muffin tin and place a circle of dough into each cup, arranging the sides evenly inside the cup.
Place a cube of cheese inside each cup and place a tablespoon of cranberry sauce over each cheese cube. Evenly distribute fresh rosemary between all the cups, sprinkling over the cranberry sauce. Bake at 350⁰F for 12-14 minutes or dough edges are golden. Serve warm.