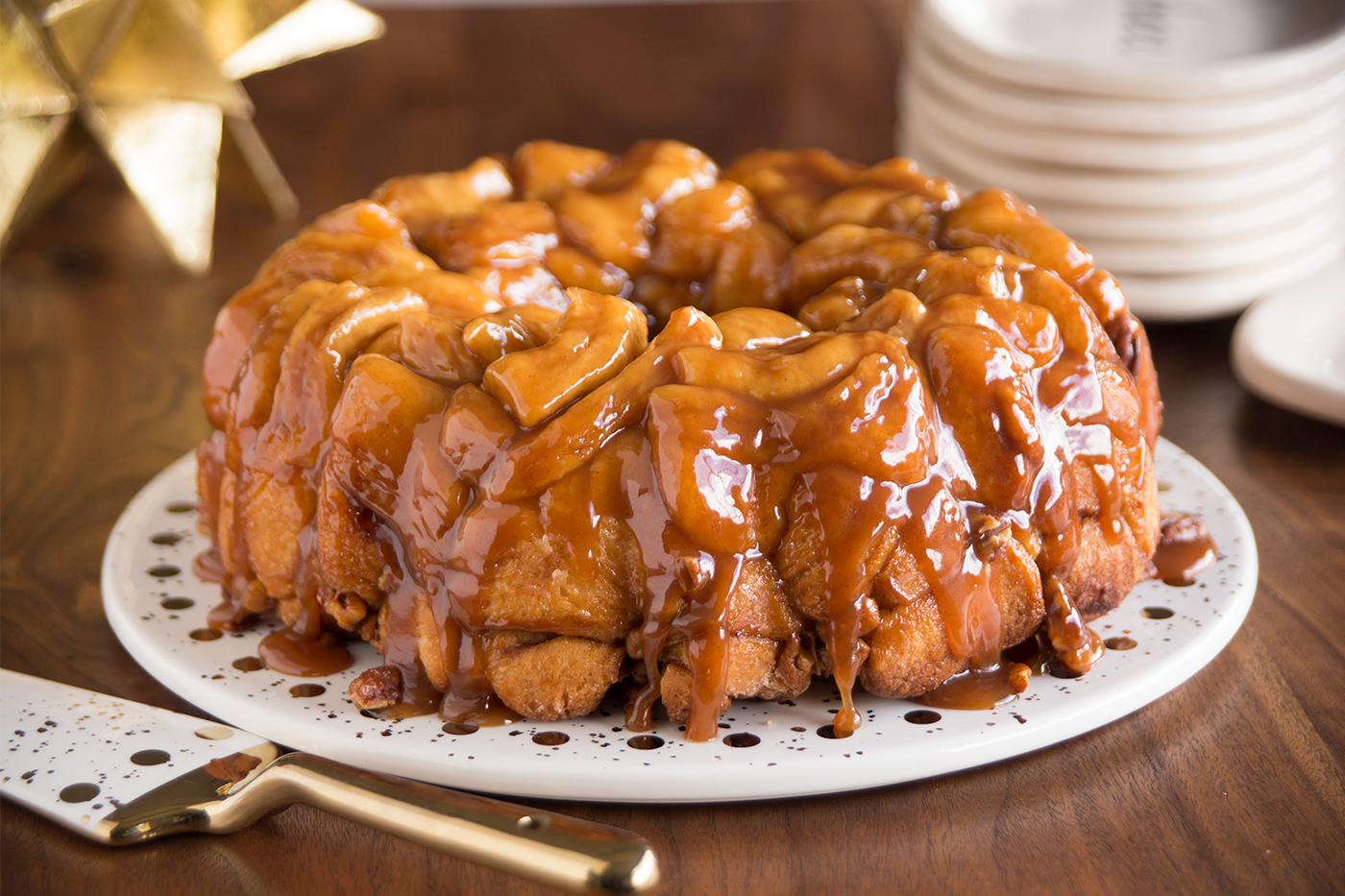 Cinnamon Roll Monkey Bread
Caramel ice cream topping is the ingenious ingredient that gives this Monkey Bread recipe its warm and gooey greatness!
Ingredients
12 Rhodes Cinnamon Rolls or 6 Giant Cinnamon Rolls, thawed but still cold
1/3 cup butter, melted
3/4 cup sugar
1/2 cup chopped pecans
1/2 cup caramel ice cream topping
Instructions
Cut thawed Cinnamon Rolls into quarters or Giant Cinnamon Rolls into eighths. Reserve frosting for another use. Dip each roll piece into butter and roll in sugar. Arrange roll pieces in a sprayed bundt pan, alternately with pecans. Drizzle caramel topping over rolls. Cover with plastic wrap and let rise until double in size*.
Remove wrap and bake at 350 degrees F 35-40 minutes. Cover with foil the last 10 minutes of baking. Cool 1 minute and invert onto serving platter.
*If using Rhodes Anytime Cinnamon Rolls, they do not need to rise. Bake at 350 degrees F 25-30 minutes.
OVERNIGHT METHOD: Prepare recipe and cover with plastic wrap. Place your pan in the refrigerator overnight. Take the pan out of the refrigerator. Make sure dough does not exceed the top of the pan. You may need to let the product continue to rise slightly at room temperature. This is a great time to preheat your oven. Follow baking instructions.