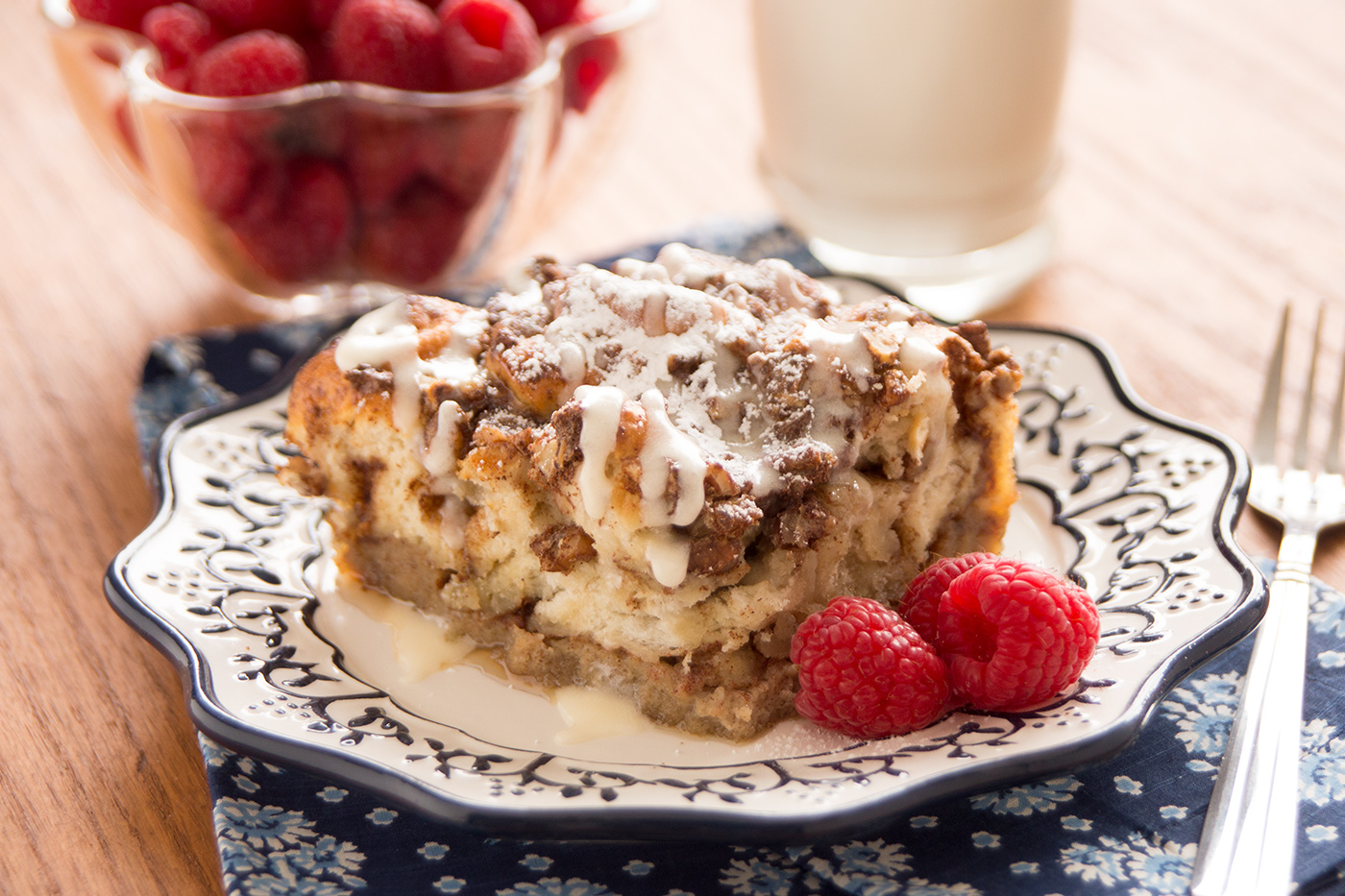 Cinnamon Roll French Toast Bake

A delicious French Toast made with delicious Cinnamon Rolls! What could be better?
Ingredients
9 Rhodes AnyTime!® Cinnamon Rolls or 8 Cinnamon Rolls, partially thawed
1/4 cup butter, melted
6 eggs
1/2 cup heavy whipped cream
2 teaspoons cinnamon
2 teaspoons vanilla
1 cup chopped pecans
1 cup maple syrup
Garnish options: frosting included with cinnamon rolls, powdered sugar, 1/2 cup maple syrup
Instructions
Cut each roll into 8 equal pieces and arrange evenly in a sprayed 9×13 inch baking dish. Drizzle with melted butter. Whisk together eggs, cream, cinnamon and vanilla until well combined and pour over roll pieces. Sprinkle with pecans and drizzle with maple syrup.
If using Anytime Cinnamon Rolls, bake immediately at 375 degrees F 25-30 minutes. If using traditional Cinnamon Rolls, let rise until double in size and bake as above. Cool slightly. Recipe will sink while cooling and excess syrup will pool in bottom of pan.
Serve drizzled with frosting, maple syrup and dusted with powdered sugar.