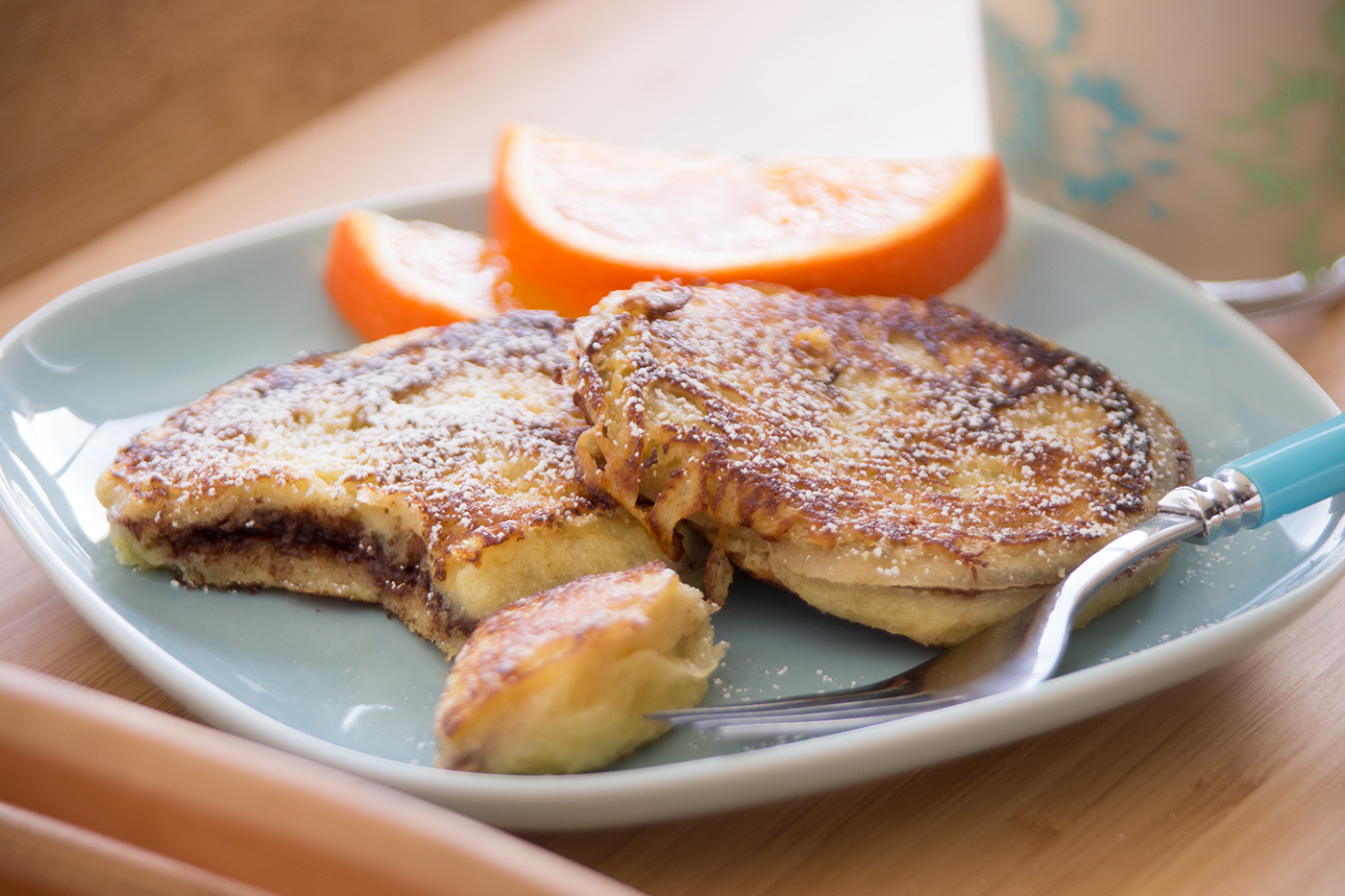 Chocolate Stuffed French Toast
This is a fun breakfast idea for the holidays or any time of year!
Ingredients
1 Loaf Rhodes Bread, baked as directed
6 tablespoons chocolate hazelnut spread
3 eggs, beaten
1/2 cup milk
1/4 cup sugar
2 tablespoons orange juice
2 tablespoons butter, melted
1/4 teaspoon vanilla
sprinkle of salt
Instructions
Slice the bread into 12 thin slices without end crusts. Spread 1 tablespoon chocolate hazelnut spread between 2 slices of bread making 6 sandwiches. The crusts will be cut off so you don't need to cover the bread completely.
Using a large drinking glass, cut a circle out of the middle of each sandwich. This will also seal the edges of the sandwich.
Combine beaten eggs, milk, sugar, orange juice, melted butter, vanilla and salt. Heat frying pan to medium heat and spray with non-stick spray. Dip sandwiches in the batter, coating both sides and cook on both sides until nicely browned.