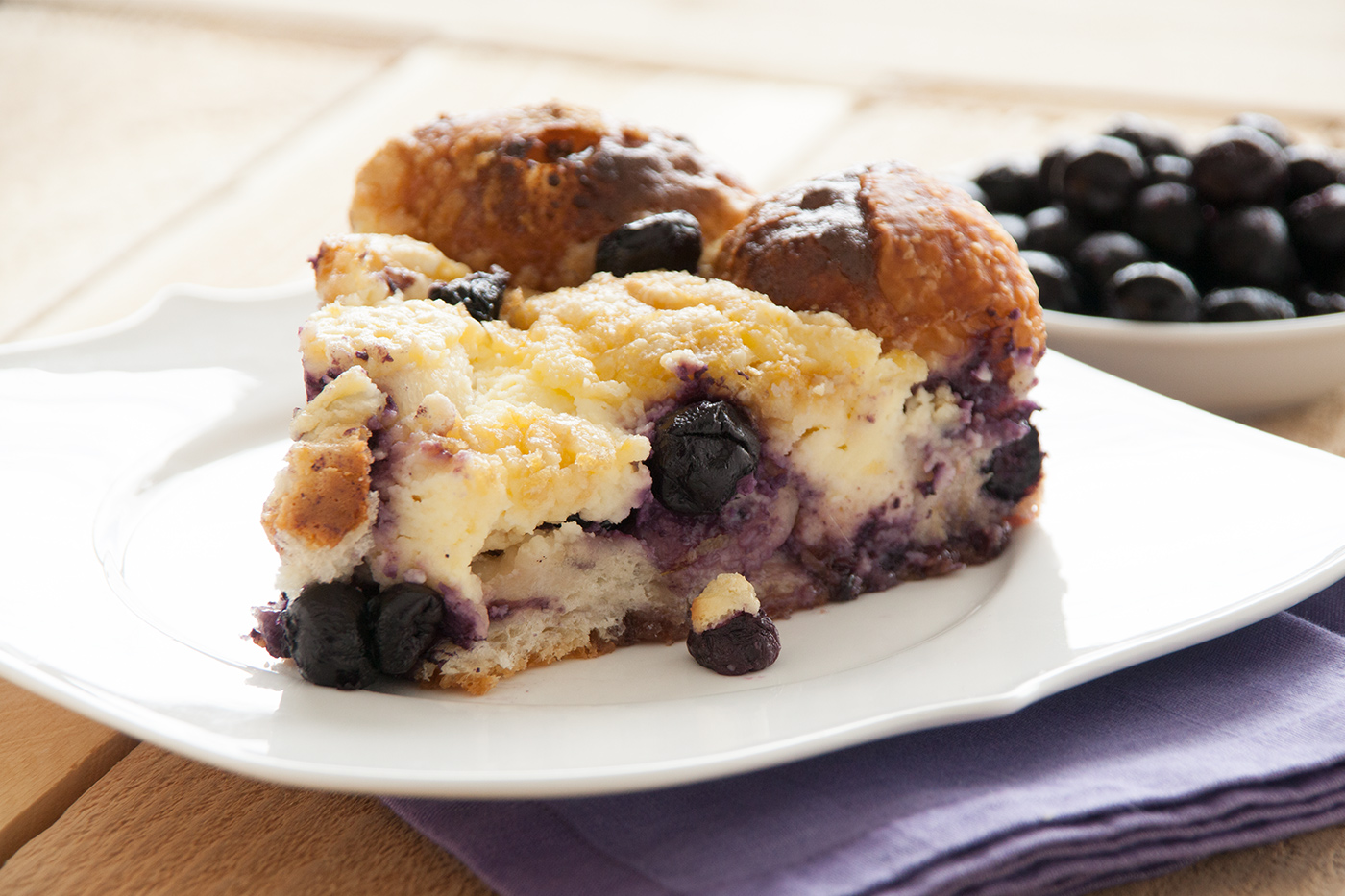 Blueberry Cream Cheese Pull-Apart
The flavors of blueberries and cream cheese combine to make this delectable recipe perfect for dessert or breakfast.
Ingredients
10 Rhodes Dinner Rolls, dough thawed but still cold
2 tablespoons butter, melted
3/4 cup frozen blueberries
4 ounces cream cheese, softened
1 egg
5 tablespoons sugar, divided
3 tablespoons brown sugar
zest of one lemon
Icing:
1/2 cup powdered sugar
1 tablespoon lemon juice
Instructions
Cut rolls in half and place cut side down in a sprayed 9-inch round baking pan. Cover with plastic wrap and let rise 30 minutes.
Remove wrap, brush rolls with melted butter and sprinkle with blueberries. Combine softened cream cheese, egg, and 2 tablespoons sugar and spread over rolls.
Combine brown sugar, remaining white sugar and lemon zest and sprinkle over cream cheese mixture.
Cover with plastic wrap again and let rise until double in size. Remove wrap, place pan on a baking sheet to catch drips and bake at 350 degrees F 20 minutes.
Cover with foil to prevent over browning and bake an additional 7-9 minutes. Allow to cool for 10 minutes.
Combine icing ingredients and drizzle over rolls.