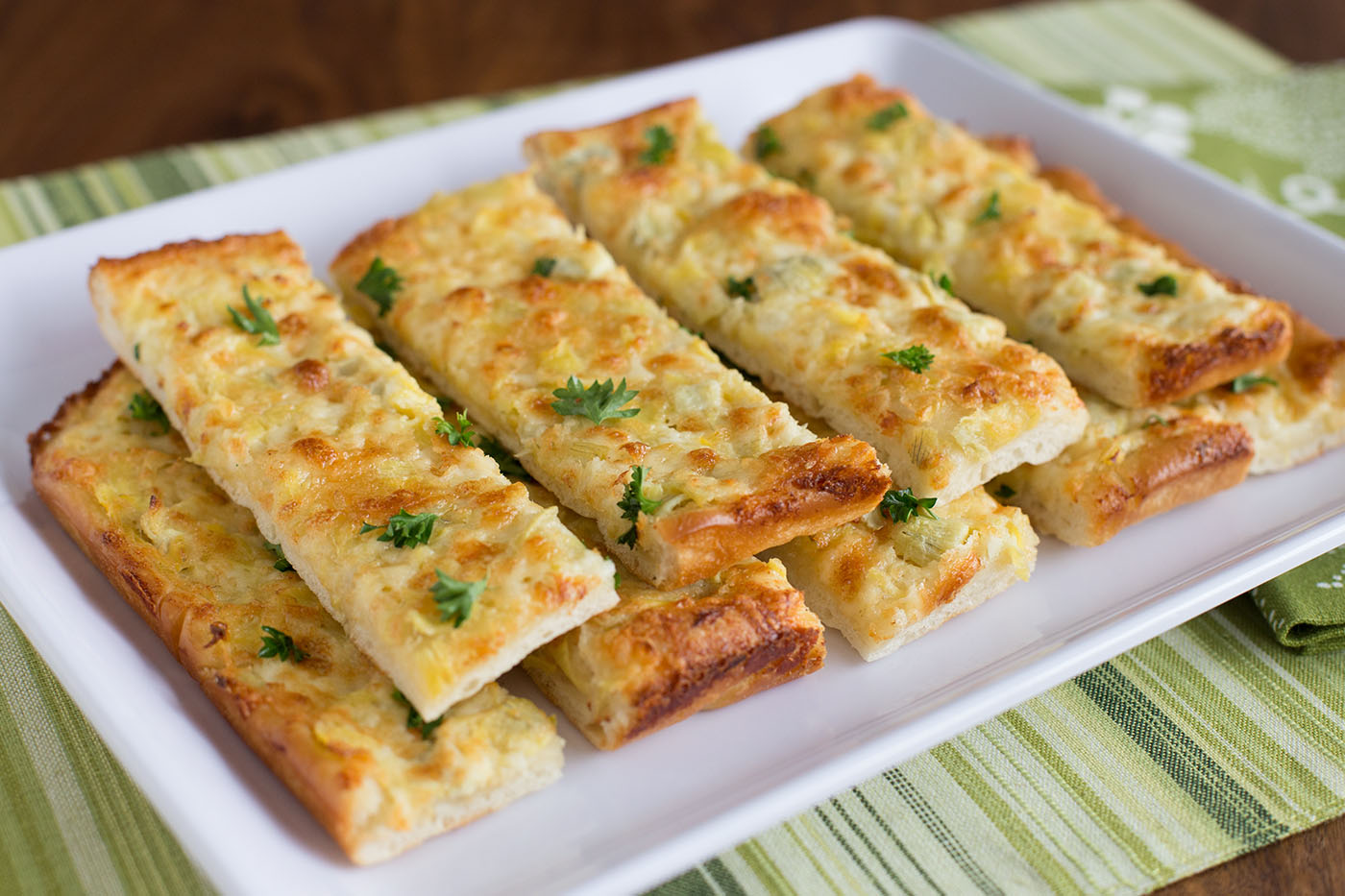 Artichoke Appetizer
The combination of cheeses and artichokes on this appetizer can't be beat. You will have to keep refilling this popular plate for your guests.
Instructions
Drain artichokes and chop into small pieces.
In a bowl, mix artichokes, mayonnaise and cheeses until well combined.
Press rolls together and roll into a 12×17-inch rectangle. Place on large sprayed baking sheet. Spread artichoke mixture over dough going all the way to the edges. Let rise for 15 minutes.
Bake at 350 degrees F 20 minutes or until light golden brown. Garnish with parsley. Cut into strips 1x 6-inches each. Makes 34 strips.