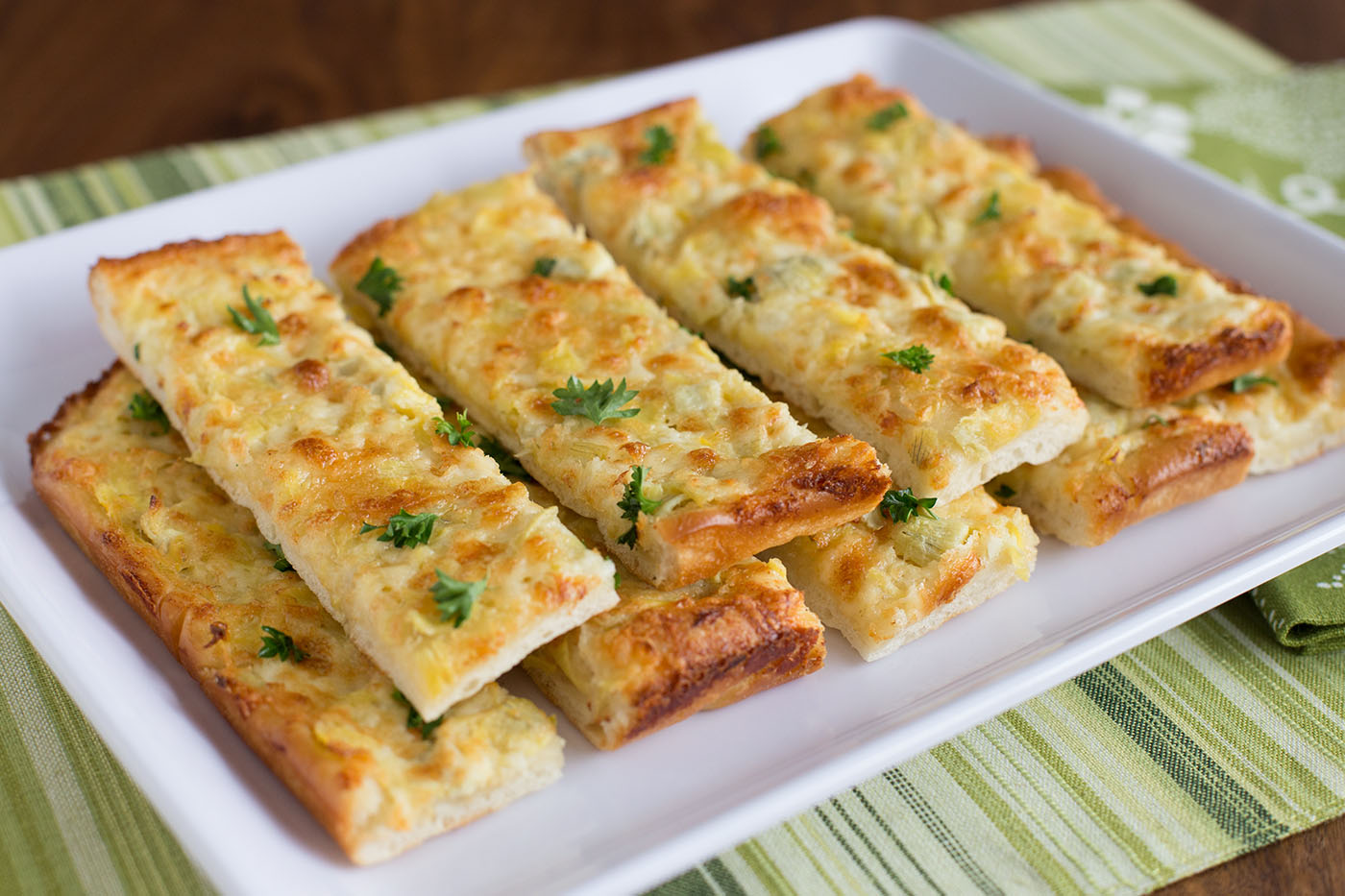 Artichoke Appetizer
The combination of cheeses and artichokes on this appetizer can't be beat. You will have to keep refilling this popular plate for your guests.
Ingredients
8 Rhodes Texas Rolls or 12 Rhodes White Dinner Rolls, dough thawed and risen
14 ounce can artichoke hearts
3/4 cup mayonnaise
1 cup grated Monterey jack cheese
1/2 cup grated Parmesan cheese
fresh parsley
Instructions
Drain artichokes and chop into small pieces.
In a bowl, mix artichokes, mayonnaise and cheeses until well combined.
Press rolls together and roll into a 12×17-inch rectangle. Place on large sprayed baking sheet. Spread artichoke mixture over dough going all the way to the edges. Let rise for 15 minutes.
Bake at 350 degrees F 20 minutes or until light golden brown. Garnish with parsley. Cut into strips 1x 6-inches each. Makes 34 strips.