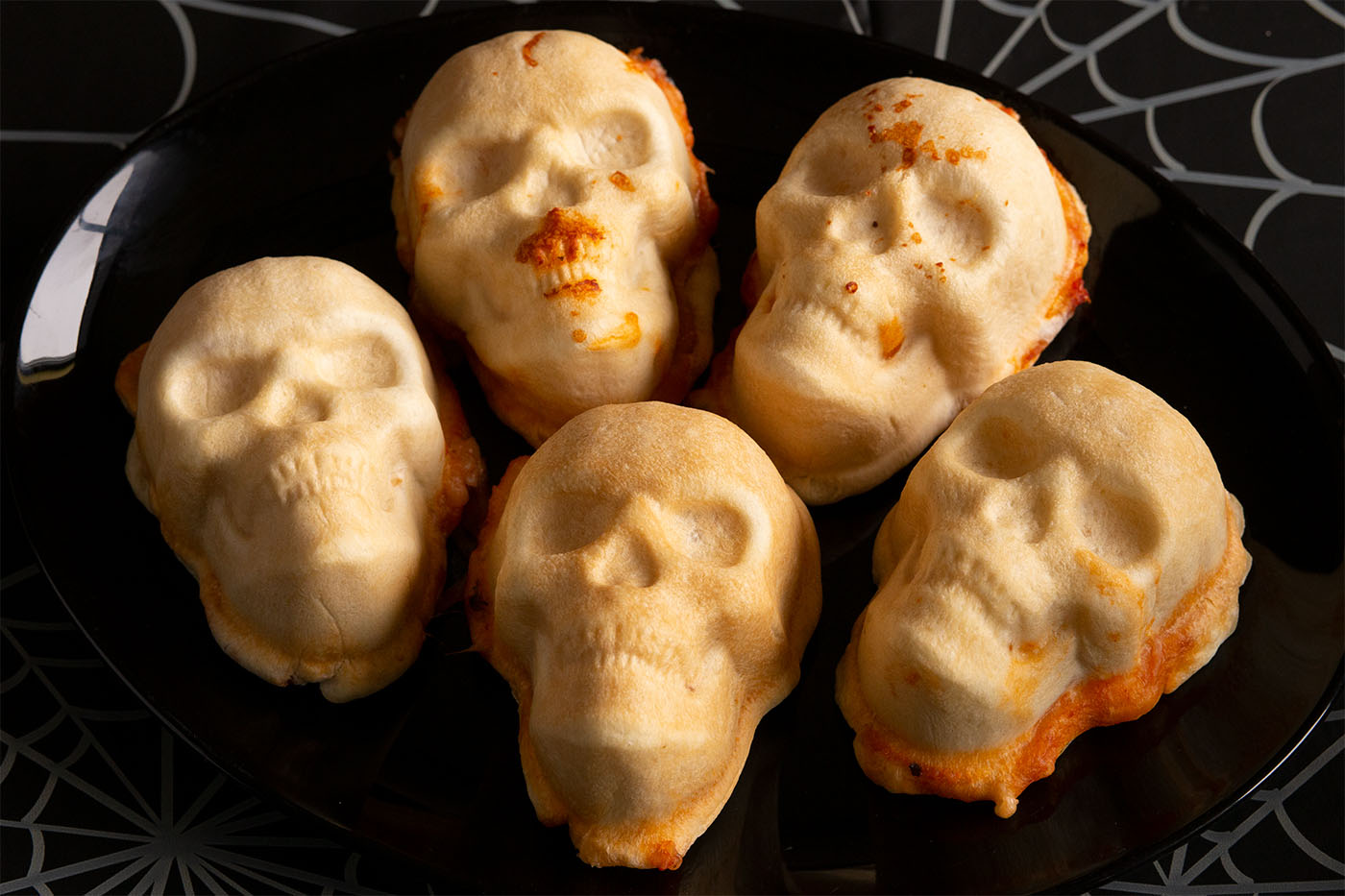 Pizza Skulls
Halloween pizza pockets that will scare your cravings away.
Ingredients
12 Rhodes Yeast Dinner Rolls, thawed To room temperature
3 cups mozzarella
36 slices of pepperoni
6 Tablespoons tomato sauce
6 Skull face molds
Instructions
Spray counter lightly with cooking spray. Combine two rolls, and roll out into a 6×6 inch circle. Repeat with remaining rolls and cover with sprayed plastic wrap while preparing remaining ingredients.
Spray molds generously with nonstick spray. Place one of the 6×6 inch dough rounds into a skull mold. Press the dough as close to the bottom of the mold as possible being sure to keep dough around the sides and extra at the top of each mold. Add 1/2 cup of mozzarella, press cheese firmly to help the dough form into the mold. Top cheese with 1 Tbsp of tomato sauce and 6 pepperoni slices. Fold remaining outer edges of dough over the filling. Firmly push down the dough into the mold. Repeat with remaining ingredients. Bake at 350ºF for 25-30 minutes with a weighted tray on top of the dough. Invert to serve.