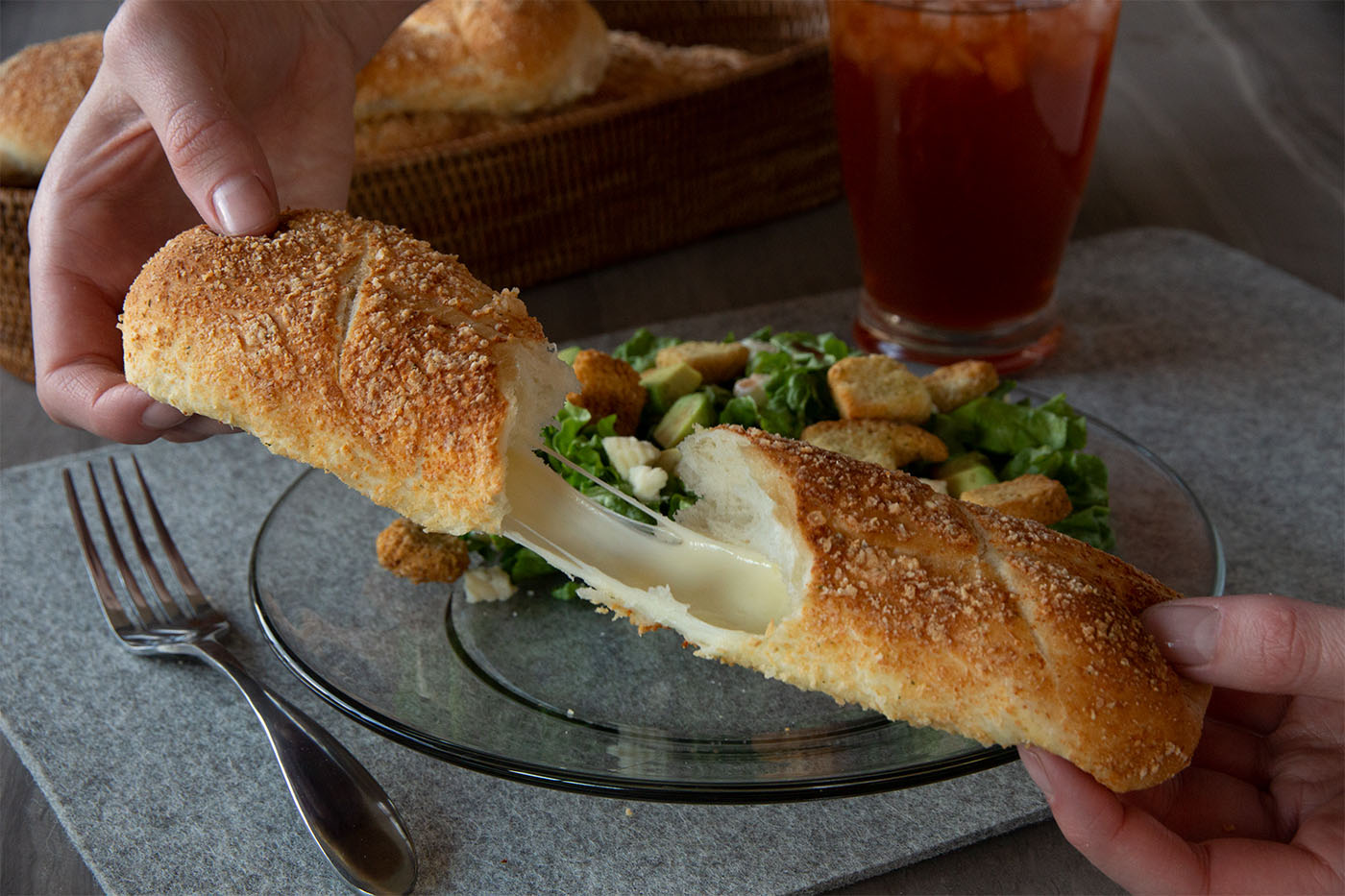 Giant Cheesy Breadsticks
The breadstick of your dreams!
Ingredients
12 Rhodes Yeast Dinner Rolls, dough thawed to room temperature
9 mozzarella string cheese sticks
1/4 cup butter, melted
1/2 cup grated parmesan
1 Tablespoon garlic salt
Instructions
Cut 3 cheese sticks in half. Combine 2 rolls, press the dough out to be long enough for 1 1/2 cheese sticks. Place 1 1/2 cheese sticks along the center of the dough, enclose the cheese completely. Repeat with remaining cheese and dough.
Combine parmesan and garlic salt in a plate. Roll each breadstick in butter, then in parmesan mixture and place on a sprayed baking sheet. Cover with sprayed plastic wrap and let rise for 30 minutes or until double in size. Make three diagonal cuts across the top of each breadstick. Bake at 350ºF for 20-25 minutes.