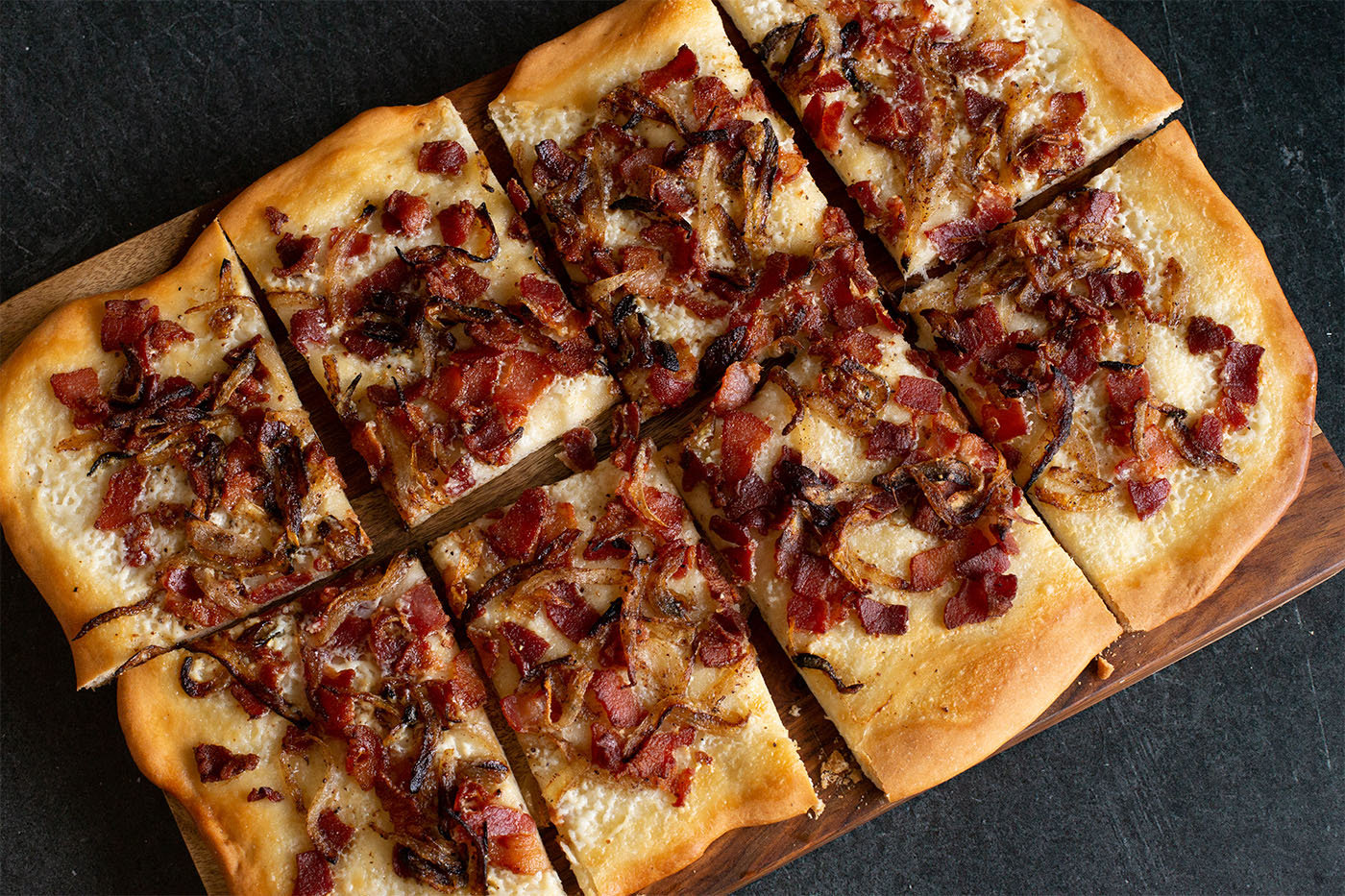 Flammkuchen
Bacon, creme fraiche and onions top this flatbread to recreate this traditional German pizza.
Ingredients
9 Rhodes White Dinner Rolls, dough thawed but still cold
4 oz creme fraiche
8 pieces of bacon
1 yellow onion
2 Tbsp butter
1 Tbsp salt
pepper to taste
Instructions
Combine rolls and roll out onto a sprayed surface to a roughly rectangular 10×15 inch shape. Cover with sprayed plastic wrap and let rest while preparing remaining ingredients.
Cut bacon into small pieces before cooking. Cook in a pan on medium heat until crispy. Strain out bacon grease into a bowl and return 1 Tbsp of grease to the pan. Add butter and onions to the pan at a medium low heat. Season with salt and pepper. Let onions caramelize, stirring on occasion so they caramelize evenly. Remove from heat.
Remove plastic wrap from dough and place on a sprayed sheet pan. Top with creme fraiche, then bacon and onions. Bake at 350ºF for 20-30 minutes or until the creme fraiche turns golden throughout.