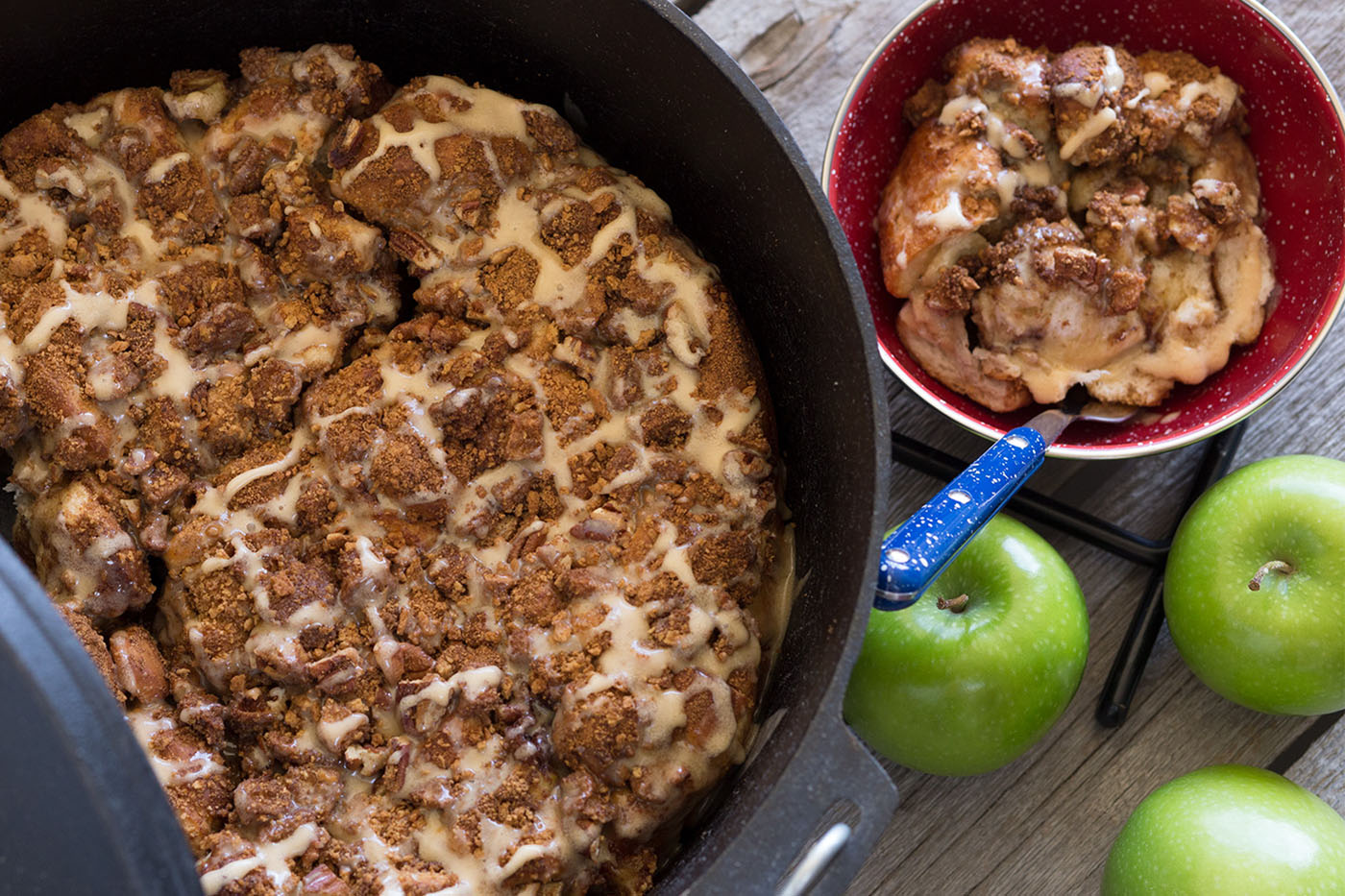 Dutch Oven Caramel Apple Pie
A sweet treat to make on your next outdoor adventure.
Ingredients
12 Rhodes Cinnamon Rolls or AnyTime!® Cinnamon Rolls, thawed but still cold
1 large Granny Smith apple, peeled and diced
1/4 cup brown sugar
1 teaspoon cinnamon
1/2 cup graham cracker crumbs
3 tablespoons, chopped pecans
Caramel Icing
2 packets cream cheese frosting (included with rolls)
1/3 cup caramel ice cream topping
Instructions
Cut each roll into 4 pieces and arrange in the bottom of a 12-inch Dutch oven (lined with aluminum foil, if desired) sprayed with non-stick cooking spray. Cover with lid and let rise 1-2 hours (if using Anytime rolls you do not need to let them rise).
In a bowl combine apples, brown sugar, cinnamon, cracker crumbs and pecans. Remove lid and sprinkle evenly over cut rolls.
Cover with lid and bake at 350 degrees F 25-30 minutes.
For icing combine cream cheese frosting with caramel topping. Drizzle over pie while still warm.
Dutch Oven Temperature Control using Briquets:
350 degrees F in a 12-inch Dutch oven, oven top 16, oven bottom 10