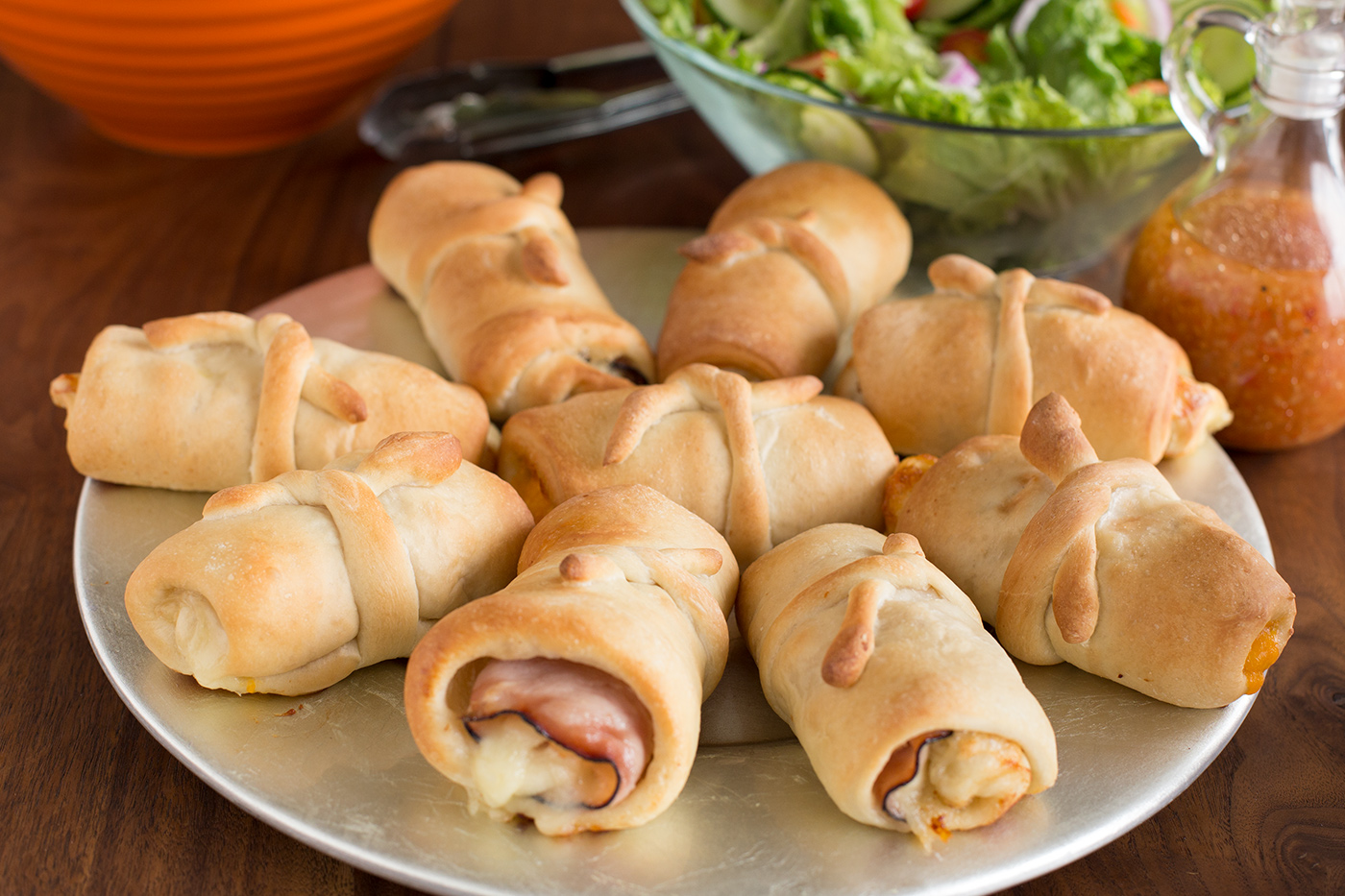 Diploma Sandwich Rolls
Celebrate that graduate's special day with these clever and simply perfect diploma sandwich rolls. They will earn you an A+ for sure.
Ingredients
12 Rhodes Texas Rolls, dough thawed but still cold
12 slices turkey
12 slices ham
12 slices cheese
Instructions
Spray counter lightly with non-stick cooking spray. Flatten each roll into a 5×7-inch rectangle.
Cut off a 1/4-inch strip from the 7-inch side, and set aside. Place one slice of each meat and one slice of cheese on each roll.
Roll up jelly-roll style, starting with a short side. Tie with the 1/4-inch strip of dough.
Place rolls on a large sprayed baking sheet. Cover with sprayed plastic wrap. Let rise 30 minutes. Remove wrap and bake at 350 degrees F 15-20 minutes.