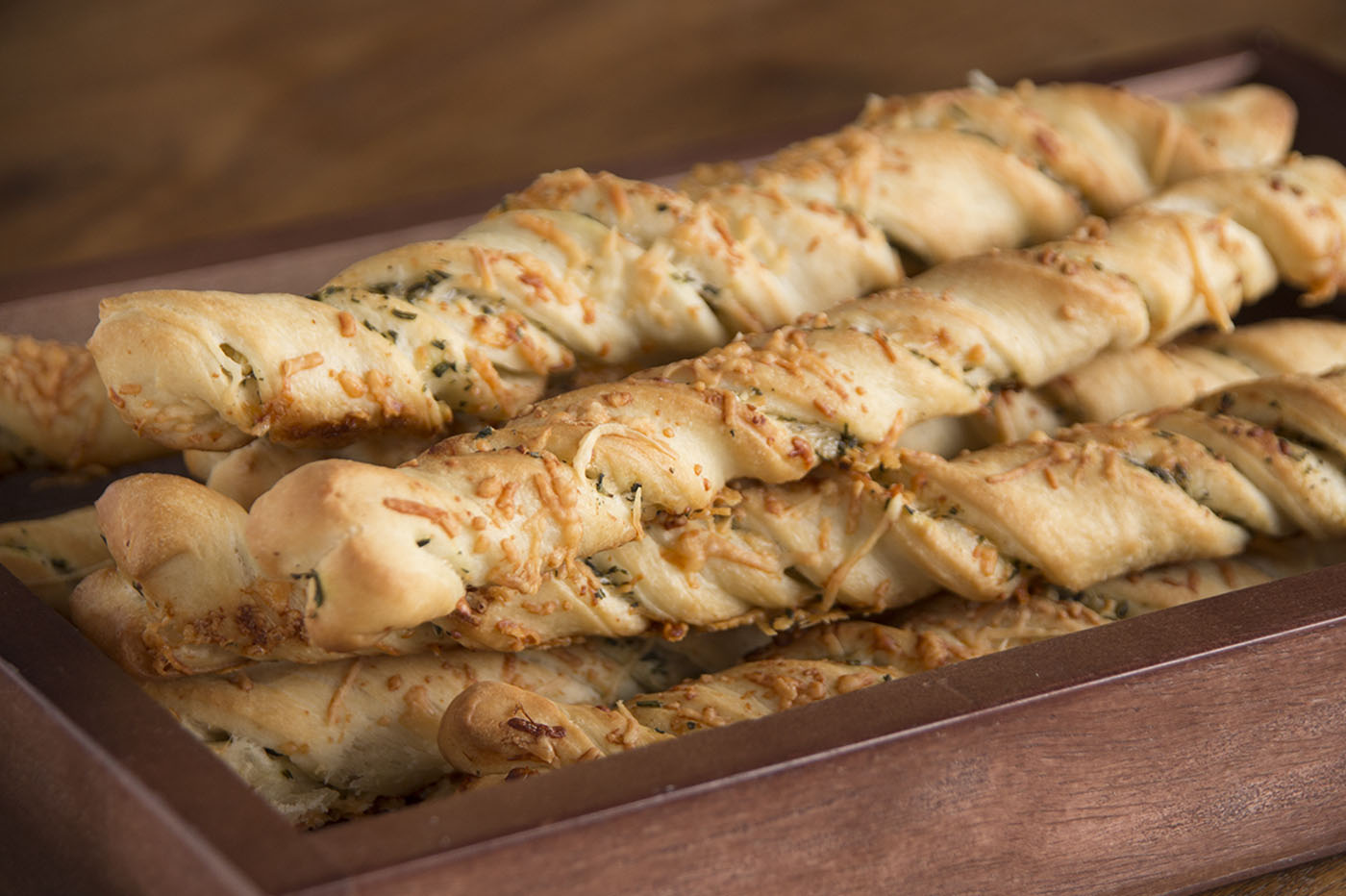 Crusty Garlic Twists
Add a new twist with these savory Crusty Garlic Twists, a perfect addition to any meal.
Ingredients
18 Rhodes Yeast Dinner Rolls, dough thawed to room temperature
1/4 cup olive oil
3 garlic cloves, minced
1/2 teaspoon salt
1/2 teaspoon pepper
1 cup grated fresh Parmesan cheese, divided
2 tablespoons finely chopped rosemary
1 tablespoon finely chopped thyme
additional butter, cheese and salt, if desired
Instructions
Spray counter lightly with non-stick cooking spray. Combine 9 rolls together and roll into a 10×16-inch rectangle. Repeat with remaining rolls to make another rectangle. Cover with plastic wrap and let rest.
In a small bowl combine olive oil, garlic, salt and pepper. In another bowl combine 1/2 cup cheese, rosemary and thyme. Remove wrap from dough and brush one rectangle with half of the olive oil mixture. Sprinkle cheese mixture over olive oil.
Place second rectangle over cheese mixture and press down lightly with hands. Cut, along the 16-inch side into 18 equal pieces (less than 1-inch wide). Twist each one several times and place on sprayed baking sheets. Brush with remaining olive oil mixture and sprinkle with remaining 1/2 cup cheese.
Bake at 350°F 10-12 minutes or until golden brown and crusty. Remove from oven.