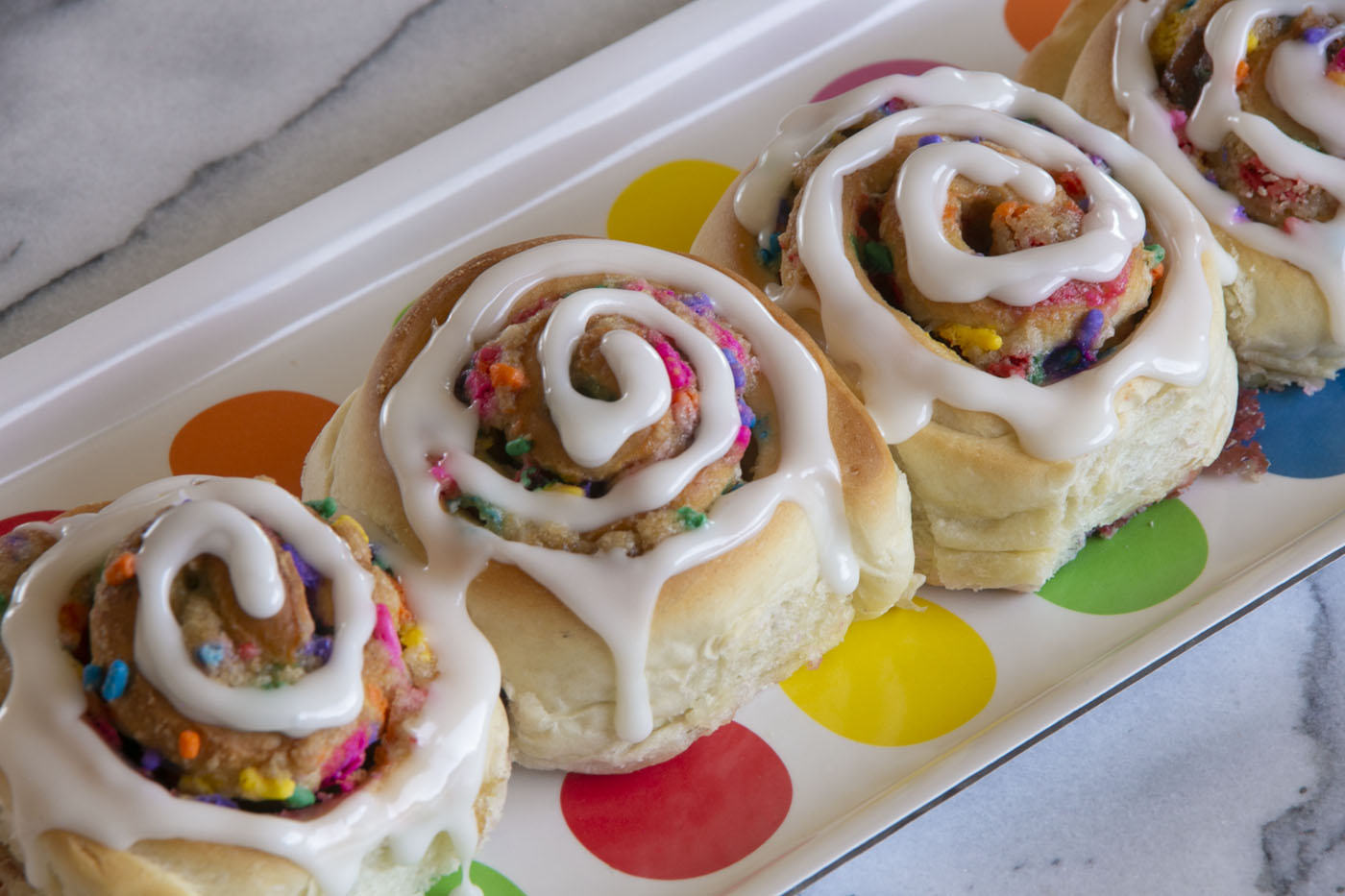 Confetti Rolls
Brighten up the day with these fun confetti rolls! A sweet treat swirled up with happy, colorful sprinkles.
Ingredients
12 Rhodes White Dinner Rolls, dough thawed to room temperature
1/4 cup sugar
1/4 cup brown sugar
1/4 cup flour
1/4 cup butter, softened
1/4 cup rainbow sprinkles
1/2 cup powdered sugar
2 Tbsp milk
2 Tbsp rainbow sprinkles
Instructions
Combine rolls and roll out on a sprayed surface to a 14x12inch rectangle. Cover with sprayed plastic wrap and let rest while preparing the crumble filling. In a bowl, combine flour, sugar, brown sugar, sprinkles and butter. The filling should be a crumbly texture.
Remove sprayed plastic wrap and sprinkle the crumble filling onto the dough leaving one long side with a 1-inch clean edge.
Roll up dough toward the clean edge and pinch to seal. Cut into 12 pieces and place on a sprayed 9×13 inch pan. Let rise till double in size, about 30 minutes. Bake at 350ºF for 25-30 minutes or until the rolls are golden brown.
To make the icing topping, combine powdered sugar, milk and sprinkles. Before serving, top the rolls with the icing.