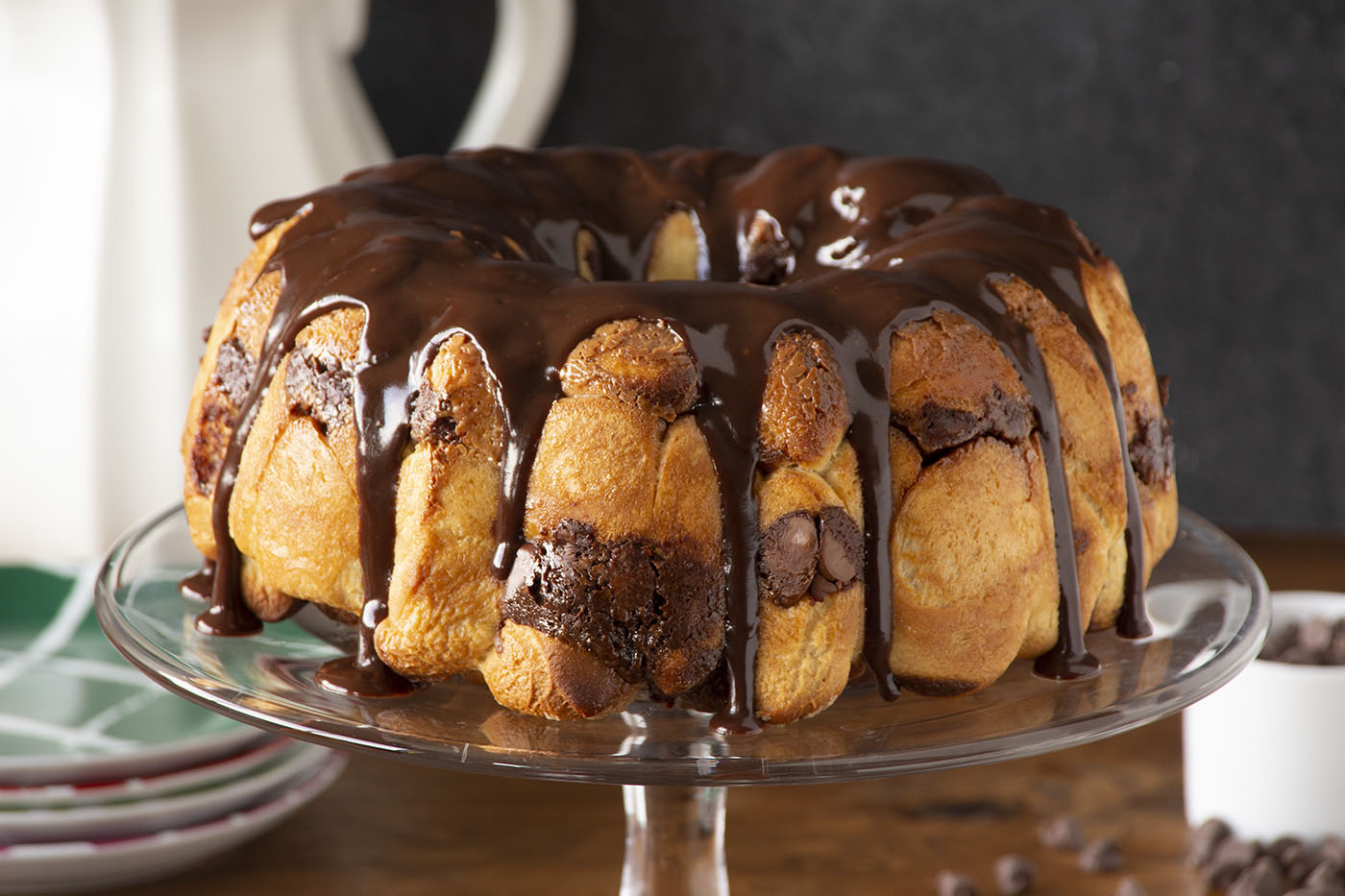 Chocolate Sticky Bundt
Rhodes Chocolate Sticky Bundt is delicious for chocolate lovers everywhere!
Ingredients
24 Rhodes Yeast Dinner Rolls, thawed but still cold
1 1/2 cups milk chocolate chips
1/3 cup granulated sugar
1/2 cup chopped pecans or toffee bits
11 ounce jar of fudge ice cream topping
1/2 cup butter, melted
1/2 cup heavy whipping cream
Instructions
Combine fudge icing and butter in a pot on the stove at medium heat and stir until well combined. Once melted, remove from heat and add in the heavy cream stirring until combined. Divide in half and set aside. One half for topping the bundt, the other half for drizzling on the inside of the bundt.
Cut rolls in fourths.
Dip each roll fourth in sugar until well coated. Place in a large sprayed bundt pan alternately with pecans or toffee bits and chocolate chips and cover each layer with some of the fudge sauce. Sprinkle any remaining sugar mixture along with pecans or toffee bits over rolls.
Cover with plastic wrap and let rise until almost to the top of the pan.
Remove wrap and bake at 350°F 35 minutes. Cover with foil last 10 minutes of baking. Invert immediately onto serving platter.